Crypto Bankruptcies
A number of cryptocurrency companies filed for bankruptcy in 2022, leading to the freezing of investors' assets. These bankruptcies prompted cryptocurrency lawsuits against FTX, Gemini Trust and Genesis Global Capital, among others. The total value of the crypto market declined more than $2 trillion in 2022.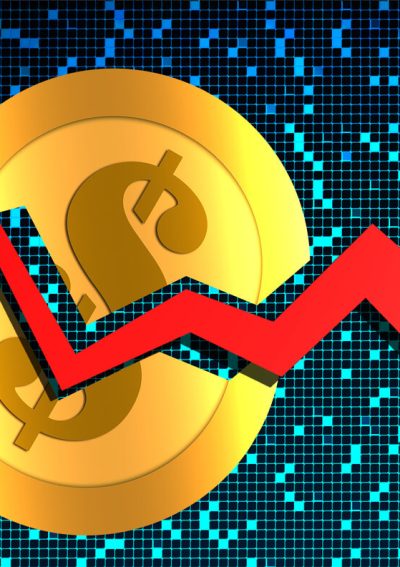 Crypto Bankruptcies in 2022
A string of crypto bankruptcies in 2022 set off what analysts called a "crypto winter," a prolonged period of pricing weakness in the cryptocurrency market. The market lost more than $2 trillion in 2022, with bankruptcies freezing many investors' assets.
By December 2022, many popular cryptocurrencies, such as Dogecoin, Bitcoin and Terra, lost anywhere from 55% to 100% of their value, according to CNBC. The turmoil in the market started with trouble at Terraform Labs and its cryptocurrency, TerraUSD, in May 2022.
Terraform Labs' troubles caused the downfall of several other crypto lenders, including Voyager Digital, Celsius Network and Three Arrows Capital. The year of crypto downfalls culminated in the bankruptcy of the FTX crypto exchange and its affiliated hedge fund, Alameda Research, in December 2022.
Since then, investors who were barred from withdrawing funds in bankrupt crypto companies have filed cryptocurrency bankruptcy lawsuits to get their money back.
Crypto Bankruptcy List
The crypto bankruptcy list includes crypto exchanges and lending companies such as Genesis Global Capital and FTX. Several crypto companies filed for bankruptcy after other bankrupt companies could no longer pay loans they owed.
Genesis Global Capital
Genesis Global Capital filed for bankruptcy in a filing with the U.S. Bankruptcy Court for the Southern District of New York in January 2023. Just before it filed for bankruptcy, the crypto lender froze customer redemptions.
The firm, owned by Digital Currency Group, had both assets and liabilities in the range of $1 billion to $10 billion. Genesis estimated it had more than 100,000 creditors.
FTX
Crypto exchange FTX filed for bankruptcy in November 2022, and the affiliated hedge fund Alameda Research also filed for bankruptcy. It's the first major crypto exchange to file for bankruptcy. Some investors remain unable to withdraw their money. FTX investors included Canada's biggest pension plan.
The U.S. Securities and Exchange Commission filed a lawsuit against the companies' owner, Sam Bankman-Fried. Bankman-Fried also faces criminal charges for fraud and conspiracy. He pleaded not guilty.
More than a million depositors lost their money after FTX's collapse, according to an FTX lawsuit filed by Stephen Pierce. Other investors have filed FTX lawsuits demanding their money back.
BlockFi
In November 2022, a couple of weeks after FTX collapsed, crypto lender BlockFi filed for bankruptcy. The crypto lender said it developed a liquidity crisis because it relied on a $400 million credit from FTX to remain in operation.
Celsius Network
Celsius filed for bankruptcy in July 2022. The crypto lender suffered financial problems after the collapse of TerraUSD and its digital currency, Luna. At one point, the lender promised yields as high as 30% to its cryptocurrency customers.
The lender halted withdrawals in June 2022 for hundreds of thousands of customers. The firm has been involved in fraud investigations and accused of poorly handling customer accounts and customer privacy, among other allegations.
Voyager Digital and Three Arrows Capital
Crypto lender and broker Voyager Digital filed for bankruptcy in July 2022 after the hedge fund Three Arrows Capital filed for bankruptcy. The companies stopped allowing customers to withdraw funds right before filing for bankruptcy.
Both companies had liquidity problems following the collapse of TerraUSD and Luna.
Voyager had more than 100,000 creditors and estimated its assets and liabilities at between $1 billion and $10 billion.
Gemini Trust
Another player involved in cryptocurrency bankruptcy lawsuits is Gemini Trust. Gemini hasn't filed for bankruptcy, though close to 340,000 investors in its lending program, Gemini Earn, lost hundreds of millions of dollars when Genesis Global filed for bankruptcy. The company has since laid off a substantial amount of its workforce and suspended withdrawals from its Gemini Earn program.
Gemini Trust and its founders, Cameron and Tyler Winklevoss — also known as the Winklevii or the Winklevoss twins — face class-action lawsuits from investors who want their money back. Like plaintiffs in FTX lawsuits and Genesis lawsuits, investors who filed Gemini lawsuits accused Gemini Trust of selling unsecured securities.
What Led to Cryptocurrency Bankruptcies?
The reason for each crypto bankruptcy is complex, but in general the crypto bankruptcies in 2022 followed the collapse of TerraUSD and FTX. Many crypto exchanges and lenders are interconnected, with each company's liquidity depending on investments and loans in other companies.
FTX collapsed after it allegedly lent customer funds to Alameda Research for risky bets, then it faced a mass customer withdrawal of around $6 billion in about 72 hours. FTX's collapse, along with the collapse of Three Arrows, led to Genesis Global's collapse because Genesis had some of its funds tied up in these companies and lost them in bankruptcies.
BlockFi went under after FTX filed for bankruptcy and could no longer loan the struggling company money. Celsius, Three Arrows and Voyager filed for bankruptcy after the collapse of TerraUSD and its cryptocurrency, Luna.
How These Crypto Bankruptcies Affect Investors
The 2022 crypto bankruptcies affect investors because shortly before filing for bankruptcy, these crypto lenders and exchanges froze investor assets. This means several million customers lost access to billions of dollars. For many, this was their life savings, and many felt their legal rights had been violated.
In addition, many people who lost money in crypto bankruptcies had difficulty filing for losses in the 2023 tax season. Investors couldn't claim assets frozen in crypto bankruptcies as losses because, "outside the courts, the IRS has eliminated the option for taxpayers to claim losses under tax code Section 165 if they've experienced a steep decline in value," according to Bloomberg.
Investors may attempt to file a claim with each bankruptcy court as a creditor in the bankruptcy, which is often a complicated process. Instead of filing claims on their own, some investors have opted to file crypto bankruptcy lawsuits to get their money back.
If you are an investor interested in filing a crypto bankruptcy lawsuit, there are deadlines to make a claim. You should speak to a crypto bankruptcy lawyer right away to preserve your right to file.
Please seek the advice of a qualified professional before making decisions about your health or finances.
Last Modified: June 30, 2023
Share This Lawsuit page
9 Cited Research Articles
Consumernotice.org adheres to the highest ethical standards for content production and references only credible sources of information, including government reports, interviews with experts, highly regarded nonprofit organizations, peer-reviewed journals, court records and academic organizations. You can learn more about our dedication to relevance, accuracy and transparency by reading our editorial policy.