Lawsuits Filed Against Crypto Exchanges Binance, Coinbase
Fact Checked
Fact-Checked
Consumernotice.org adheres to the highest ethical standards for content production and distribution. All content is thoroughly researched and verified at each stage of the publication process.
Our writers and editors follow strict guidelines for written and visual content, including vetting all sources and verifying quotes and statistics, to guarantee honesty and integrity in our reporting.
We collaborate with legal and medical experts and consumer safety professionals to further ensure the accuracy of our content.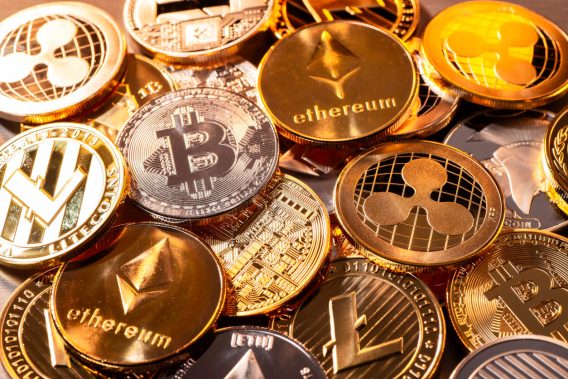 Within the span of 24 hours in early June, the U.S. Securities and Exchange Commission had filed lawsuits against cryptocurrency exchange platforms Binance and Coinbase. The agency claims the companies are operating illegal securities exchanges, despite both platforms being responsible for billions of dollars in global assets.
Some experts believe the back-to-back cryptocurrency lawsuits may be the beginning of a major regulatory crackdown on cryptocurrency exchanges that will define the future of the industry. 
The SEC previously sued two other cryptocurrencies in January. Gemini and Genesis are charged with selling unregistered securities. According to the SEC, with the sales the companies bypassed disclosure requirements put in place to help protect investors. 
Since then, Genesis has filed for bankruptcy and both companies are asking for the lawsuits to be dismissed. The Digital Currency Group, the parent company of Genesis, is in negotiations to create a restructuring and settlement agreement.
Crypto Regulation Battle Continues
Cryptocurrency has fallen into a regulatory gray area since its inception. Most of the rules regarding finance were created before cryptocurrency was invented. 
"The Securities and Exchange Commission is on the hunt, and all crypto firms operating within the U.S. could find themselves staring into its crosshairs," said cryptocurrency expert Thomas Brock.
Others say these lawsuits center on both Binance and Coinbase not registering their exchanges with the SEC, something the government agency would like to ensure going forward in hopes of being able to regulate the industry. 
If the SEC wins its court battle, cryptocurrency exchanges may be forced to register with the agency. This could create a major change in the way crypto is bought and traded. The lawsuits are expected to take several months, if not years, to settle.
SEC Pushes for Crypto Regulation
Soon after the lawsuits against Binance and Coinbase were filed, SEC Chief Gary Gensler reiterated his push for regulation. During the Piper Sandler Global Exchange & FinTech Conference on June 8, Gensler said the digital nature of cryptocurrencies doesn't change the way they should be regulated. 
"These tokens have teams promoting them. They are not growing out of the ground like corn or wheat," Gensler said. "When investors put their money at risk, it's the economic realities of the investment that matter." 
According to Gensler, this means any company issuing crypto tokens needs to register with the SEC. Gensler also claimed the cryptocurrency industry is "rife with fraud, abuse and noncompliance." 
Coinbase argues that the SEC already accepted its business model when the agency approved the company to go public in 2021. Coinbase CEO Brian Armstrong said his company tried repeatedly to register with the SEC, but was unsuccessful. 
"Instead of publishing a clear rule book, the SEC has taken a regulation by enforcement approach," Armstrong said via Twitter. "So if we need to avail ourselves of the courts to get clarity, so be it."
Options for Investors
Experts say investors may not have many options following the lawsuits against Binance and Coinbase. 
"For investors, this means there is no safe place to trade most cryptocurrencies," said Brock. He said Bitcoin may be the only safe investment right now. 
"Outside of bitcoin and ether futures and futures-based ETFs [exchange-traded funds], I advise all investors to steer clear of cryptocurrencies," Brock stated. "Moreover, if you can liquidate existing crypto positions without incurring significant losses, you should seriously think about doing so."
Bitcoin, the world's largest digital asset, is different from other cryptocurrencies because it is not a security, according to the SEC. It's also more accessible than most cryptocurrencies, setting it apart from others such as Coinbase.