Tylenol Autism Lawsuit
Tylenol autism lawsuits claim children developed autism spectrum disorders or ADHD following exposure to Tylenol in the womb. Legal filings say Johnson & Johnson, retailers and generic acetaminophen makers failed to warn that taking the drug during pregnancy may cause autism.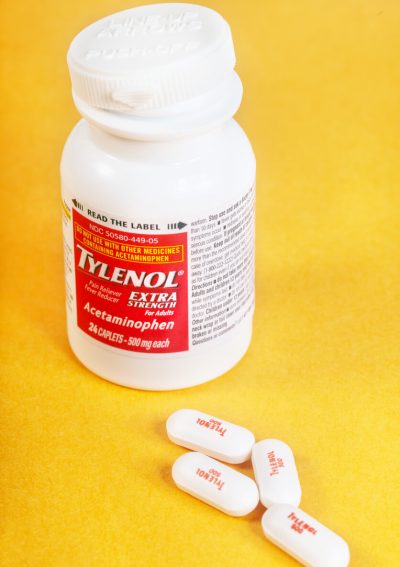 Latest Updates in Tylenol Autism Lawsuits
As of Nov. 16, 2023, 441 cases were pending in multidistrict litigation. Cases in MDL 3043 are before Judge Denise L. Cote of the Southern District of New York. They're moving through the discovery phase, and lawyers are gathering scientific evidence from experts on Tylenol and autism.
November 2023: A Daubert hearing has been scheduled for Dec. 7, 2023. The New York Bar Association defines a Daubert hearing as "the seminal federal evidence case which sets forth the standard to be employed when qualifying an expert witness in federal court."
March 2023: Plaintiffs filed a response to Johnson & Johnson's motion to dismiss the claims.
October 2023: The Tylenol MDL, known as In Re: Acetaminophen – ASD/ADHD MDL No. 3043, was formed.
June 2023: Tiffany Rutledge filed the first Tylenol autism lawsuit against Walmart on behalf of her two minor children who developed ADHD. The lawsuit also claims one of her children was undergoing testing for autism. Rutledge claims she took acetaminophen throughout both pregnancies.
While lawyers have yet to settle or bring to trial an acetaminophen autism lawsuit, they believe settlement amounts may land between $300,000 and $600,000. They also believe it's possible juries could issue verdicts in the millions. Families can use this compensation to pay for medical care and other costs and to compensate for lost wages.
Is Tylenol Linked to Autism?
Several studies have linked acetaminophen exposure in the womb to attention-deficit/hyperactivity disorder, or ADHD, and autism spectrum disorders. In 2021, the journal Nature published a consensus statement saying research suggests that prenatal exposure to acetaminophen may increase the risks of some neurodevelopmental disorders. The consensus, supported by 91 scientists and doctors, recommended cautioning pregnant women at the beginning of a pregnancy to avoid Tylenol unless its use is medically recommended.
A 2019 study by researchers at Johns Hopkins University tested acetaminophen levels in umbilical cord blood samples from nearly 1,000 births. The amount of acetaminophen in the blood samples correlated with increased risks of autism spectrum disorder, or ASD, and ADHD. Children with higher levels of acetaminophen were about 2.26 times more likely to have an ADHD diagnosis and 2.14 times more likely to have an ASD diagnosis.
The Johns Hopkins findings followed a 2018 meta-analysis in the American Journal of Epidemiology, which found that children exposed to acetaminophen in the womb had a 34% increased risk of developing ADHD, a 19% risk of autism and a 24% chance of hyperactivity symptoms.
One mother filed the first Tylenol autism lawsuit on behalf of her children in June 2022 against Walmart. Since then, more than 100 other plaintiffs have filed acetaminophen autism claims against Johnson & Johnson and retailers that sold generic acetaminophen products.
Tylenol Lawsuit Against Johnson & Johnson
Allegations in a Tylenol autism lawsuit against Johnson & Johnson include that the company knew, or should have known, that scientific evidence shows acetaminophen may increase the risk of ASD and ADHD. In the claim, the mother says J&J should have warned consumers about the risks of taking Tylenol during pregnancy. Instead, the company marketed the drug as safe to take throughout pregnancy, despite evidence that it increases the risk of ASD and ADHD.
Other people have filed Tylenol autism lawsuits against stores that sold generic acetaminophen products, including CVS, Costco, Family Dollar, Rite Aid, Safeway, Sam's Warehouse, Target, Walgreens and Walmart. J&J was the first company to mass produce acetaminophen in 1959 after acquiring the pharmaceutical company that invented it.
How to File a Tylenol Autism Lawsuit
The first step in filing a Tylenol autism lawsuit is speaking with a qualified attorney. Personal injury attorneys with a background in product liability law seek Tylenol autism cases.
Look for a qualified attorney with experience handling cases in multidistrict litigation, known as MDL. Tylenol autism lawsuits were consolidated into MDL No. 3043 in the Southern District of New York by Judge Denise L. Cote.
Qualified attorneys will help you collect medical records and other evidence required to file a claim. They'll help you fill out the Plaintiff Fact Sheet adopted by Cote, a form that contains eligibility questions and questions about your medical history.
To join the Tylenol autism MDL, your attorney will submit the short-form complaint required by the court. Short-form complaints establish a uniform claim format that new plaintiffs used to join an MDL. They streamline bringing new plaintiffs into the MDL.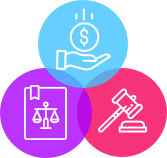 Was your child diagnosed with ADHD or autism after you used Tylenol during pregnancy?
Get your free case review today.
Who Can File a Tylenol Autism Lawsuit?
If you or your child were diagnosed with ADHD or an autism spectrum disorder after being exposed to acetaminophen in the womb, you may be eligible to file a Tylenol autism lawsuit. Besides a diagnosis of ADHD or ASD, exposure to Tylenol must have occurred during the second or third trimester of pregnancy. Parents or legal guardians may file on behalf of minors who are younger than age 18.
Before speaking to an attorney, gather your medical records that document that you or your child received an ADHD or ASD diagnosis. Also assemble any proof that you consumed Tylenol or a generic version of acetaminophen during pregnancy. An example of evidence includes medical records advising the use of Tylenol for pain during pregnancy.
A Tylenol autism lawyer can advise you on whether you qualify to sue. Attorneys usually offer free consultations to review your case. They will ask about your medical records and history of exposure to acetaminophen, including how many doses you consumed.
Impacts of the Tylenol Autism Lawsuit
Tylenol autism lawsuits brought media attention to the potential causes of autism spectrum disorders and ADHD. Thanks to the increased awareness, more pregnant women are learning about the potential risks of taking Tylenol.
Advocates in the autism community hope the extra visibility will help pregnant women take less Tylenol or avoid it entirely. They hope reduced exposure to acetaminophen in the womb will lower the incidence of ASD and ADHD.
Please seek the advice of a qualified professional before making decisions about your health or finances.
Last Modified: November 16, 2023
Share This Lawsuit page
10 Cited Research Articles
Consumernotice.org adheres to the highest ethical standards for content production and references only credible sources of information, including government reports, interviews with experts, highly regarded nonprofit organizations, peer-reviewed journals, court records and academic organizations. You can learn more about our dedication to relevance, accuracy and transparency by reading our editorial policy.