Does Tylenol Cause Autism?
Multiple studies show an association between Tylenol and autism. When taken during pregnancy, Tylenol (acetaminophen or paracetamol) increases the risk of autism spectrum disorders for newborns. Expectant mothers should use caution and discuss other options with their doctor before taking Tylenol.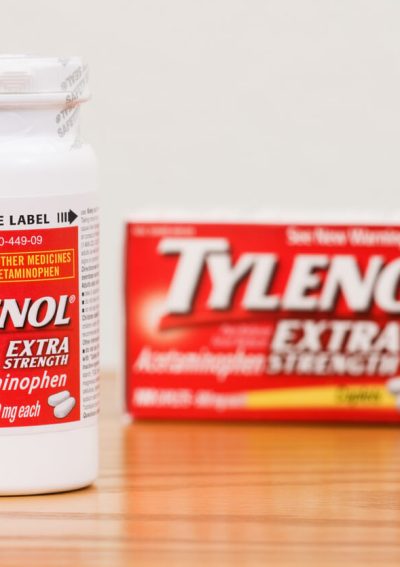 Pregnancy, Tylenol and Autism
A 2021 consensus statement 91 clinicians and scientists worldwide signed spotlights concern about an association between Tylenol, pregnancy and autism. This statement suggests that acetaminophen isn't safe for expectant mothers to take during pregnancy. The authors recommend women avoid taking the drug when pregnant. Although Tylenol can effectively treat severe pain and high fever, doctors advise caution.
Pregnant women should speak with a doctor or pharmacist about long-term Tylenol use and about any uncertainty about the correct usage. The consensus statement authors recommend more research on potential adverse effects of pregnant women taking acetaminophen before delivery.
Tylenol and Autism Research Studies
Older research that explored whether the active ingredient in Tylenol, acetaminophen, is associated with autism shows that Tylenol is safe for short-term prenatal use when taken as directed. However, these studies did not investigate fetal neurodevelopment.
A 2022 review of available research shows an association between prenatal exposure to Tylenol and neurodevelopmental problems in a fetus's brain. The review concludes that when the growing brain of a fetus is exposed to acetaminophen, there's a greater risk of developmental delays. The child is also more likely to develop attention-deficit/hyperactivity disorder. Symptoms of ADHD include overactivity, inattentiveness and impulsiveness.
National Institute of Health-Funded Study
A National Institutes of Health and Johns Hopkins University Bloomberg School of Public Health study supports the 2022 review's findings. This long-term study examined factors that impact pregnancy and child development, collecting umbilical cord blood from 996 births.
Researchers studied bloodwork for levels of acetaminophen and followed children for years to see if they developed symptoms of ADHD or autism spectrum disorder. Children exposed to the highest amounts of acetaminophen before birth showed an increased risk of developing both ADHD and ASD.
European Research Council-Funded Analysis
A large meta-analysis exploring acetaminophen and autism covers data from 70,000 children across Europe and supports the conclusion of the 2022 review. Authors of the meta-analysis state that although women can take acetaminophen while pregnant, they should only do so when necessary.
This conclusion was based on results that showed children exposed to acetaminophen before birth were 19-21% more likely to develop an autistic spectrum condition within the borderline range compared to children who had no exposure. They were also more likely to develop ADHD.
California Institute of Behavioral Neurosciences & Psychology Study
Analyses of several California Institute of Behavioral Neurosciences & Psychology studies also found that pre-birth Tylenol exposure affects the neurodevelopmental outcomes of children. The 16 studies the institute examined showed a consistent association between acetaminophen and ASD development.
Increased dosages, frequency and long-term use of acetaminophen were associated with an increased risk of development of ASD and related disorders. Authors concluded with a cautionary statement about the need for more research. They also recommended doctors discuss risks and appropriate dosages with pregnant women.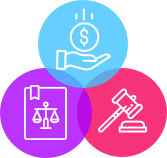 Was your child diagnosed with ADHD or autism after you used Tylenol during pregnancy?
Get your free case review today.
Tylenol Autism Lawsuits
Multiple lawsuits have been filed against leading retailers of acetaminophen-containing products. Tylenol autism lawsuits claim that retailers failed to warn consumers that taking acetaminophen while pregnant can cause ASD and ADHD in children.
A judicial panel in St. Louis consolidated 18 similar lawsuits into one litigation in 2022. It then added 48 more cases to the litigation against Costco, Walmart, CVS, Walgreens, Target, Rite Aid and Safeway.
Retailers have argued that the cases aren't viable, however, the multidistrict litigation remains intact and ongoing. Lawyers for the plaintiffs expect that there will be hundreds more lawsuits filed against retailers as the litigation grows in the public eye and more people come forward.
Please seek the advice of a qualified professional before making decisions about your health or finances.
Last Modified: May 3, 2023
Share This Page
5 Cited Research Articles
Consumernotice.org adheres to the highest ethical standards for content production and references only credible sources of information, including government reports, interviews with experts, highly regarded nonprofit organizations, peer-reviewed journals, court records and academic organizations. You can learn more about our dedication to relevance, accuracy and transparency by reading our editorial policy.