Belviq Lawsuits
People who developed pancreatic, lung or colorectal cancer after taking the weight loss drug Belviq may be eligible to file a lawsuit against the drugmakers, Eisai Inc. and Arena Pharmaceuticals. A clinical trial has linked the drug, which came onto the market in 2012, to various cancers.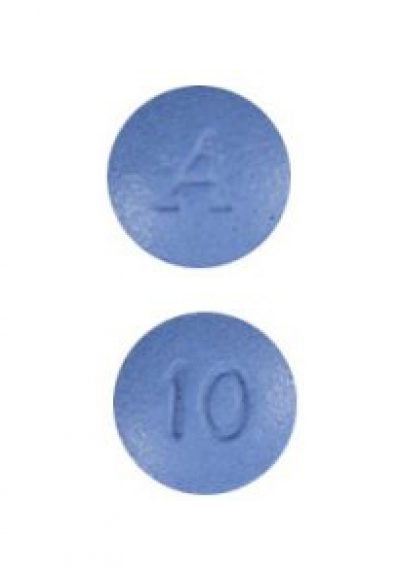 Latest Belviq Lawsuit Updates
As of July 2023, plaintiffs' lawyers are hopeful that Eisai will reach a global settlement sometime in 2023. Currently, lawyers are still taking cases in 2023.
Eisai and Arena Pharmaceuticals have reportedly settled some cases for confidential settlements ahead of trial.
Recent Belviq lawsuit updates include:
July 2023: Settlement talks continue between Eisai and plaintiffs for a potential global settlement.
February 2023: Eisai reached a confidential settlement with a woman in Florida who alleged Belviq led her to develop breast cancer.
January 2023: Eisai reportedly reach some confidential settlements.
May 2022: U.S. District Judge Anne Conway stayed all proceedings when settlement negotiations began.
August 2021: Judges decided not to consolidate cases into an MDL in in the Eastern District of Louisiana.
Judge Anne Conway stayed all proceedings in 2022 in hopes of resolving these cases. She has not scheduled any trials.
Why Are Belviq Lawsuits Being Filed?
People who are suing Belviq's manufacturer say the drugmaker fraudulently represented the drug as safe. Most of the Belviq (lorcaserin) lawsuits stem from a drug safety communication from the U.S. Food and Drug Administration that linked Belviq to cancer.
In February 2020, the FDA requested that the drug's manufacturer, Eisai, pull the medication off the market following a five-year study that showed Belviq posed an increased cancer risk.
Upon originally approving Belviq in 2012, the FDA required Eisai to conduct a long-term study of the cardiovascular effects of the drug. In the clinical trial, people who took Belviq had a greater occurrence of cancer than those who took a placebo. Results from the 12,000-person trial show that 7.7% of the people taking Belviq developed cancer compared to 7.1% who took the placebo.
Eisai complied with the FDA's request to pull the drug but says its interpretation of the study data differs from the FDA's. However, a study published in The New England Journal of Medicine in September 2020 confirmed the association between the use of Belviq and certain types of cancers.
What Cancers Are Named in Belviq Lawsuits?
Cancers of the pancreas, lung and colon are the most common with Belviq use, but other types of cancers have occurred. Doctors diagnosed Missouri resident Amy Davis with breast cancer in November 2019 after she took Belviq from August 2017 to November 2019.
People have filed lawsuits against the maker of Belviq after developing various cancers, including:
Breast
Colorectal
Pancreatic
Lung
Rectal
Mildred Smith of Alabama took Belviq from 2016 to 2018 and received a rectal cancer diagnosis in September 2018. She says she experienced severe and permanent personal injuries, emotional distress, and pain and suffering following her diagnosis.
People are still filing lawsuits, and anyone who took Belviq and developed any type of cancer may be a candidate to file a lawsuit.
Have There Been Any Belviq Settlements?
Eisai and Arena Pharmaceuticals, which Pfizer acquired in 2022, may be trying to settle many Belviq cases. In February 2023, Eisai settled a claim from Florida's Colleen Scala, who said Belviq was the reason she developed breast cancer.
It is the only known settlement to date, although there are reports that some lawsuits reached settlements in November 2022. No financial details about Belviq settlement amounts are currently available.
In May 2022, a U.S. district judge agreed to pause all cases so that Eisai and Arena could pursue a global settlement for the Belviq lawsuits. The stay was to end in August 2022, but negotiations are ongoing.
Am I Eligible to File a Belviq Cancer Lawsuit?
If you developed cancer after taking Belviq for six months or more, you may be eligible to file a legal claim against the drugmaker. The duration of use does not need to be six consecutive months, but you must have taken Belviq within seven years of getting a cancer diagnosis. You must be at least 18 to file a Belviq cancer lawsuit.
If a doctor diagnosed you with breast, lung, colorectal, pancreatic or another type of cancer after taking Belviq, speak with a Belviq attorney about a case evaluation. If a loved one died because of a Belviq-related cancer, you may qualify to file a wrongful death case.
You should talk to a lawyer within 18 months of your loved one's death. You will need details of the diagnosis, your loved one's cancer history and history with Belviq.
Why Should I File a Belviq Lawsuit?
You should file a Belviq lawsuit if you took the weight loss medication and later received a cancer diagnosis. Filing a personal injury case is an often successful way for people to hold drug manufacturers responsible for injuries that result from the use of medications.
Claiming damages in a lawsuit may help you recover what you lost financially because you took Belviq. Your lawyer can evaluate whether you have a legal case and then help you seek compensation.
Examples of damages you may claim in a Belviq lawsuit include:
Medical treatments
Prescription medications
Lost future earnings
Lost wages from missed time at work
Physiological and mental pain and anguish
Funeral costs
Transportation and other care-related costs during treatment
A settlement or jury verdict may cover these losses. If a doctor diagnosed you with breast, lung, colorectal, pancreatic or another cancer after you took Belviq, speak with an attorney to evaluate your potential legal claim.
Please seek the advice of a qualified professional before making decisions about your health or finances.
Last Modified: July 28, 2023
Share This Lawsuit page
14 Cited Research Articles
Consumernotice.org adheres to the highest ethical standards for content production and references only credible sources of information, including government reports, interviews with experts, highly regarded nonprofit organizations, peer-reviewed journals, court records and academic organizations. You can learn more about our dedication to relevance, accuracy and transparency by reading our editorial policy.