Belviq Lawsuits
In February 2020, the U.S. Food and Drug Administration requested the weight loss drug Belviq be withdrawn from the market after a clinical trial showed an increased occurrence of cancer. People who developed pancreatic, lung or colorectal cancer after taking Belviq may be eligible to file a lawsuit against the drug's manufacturers.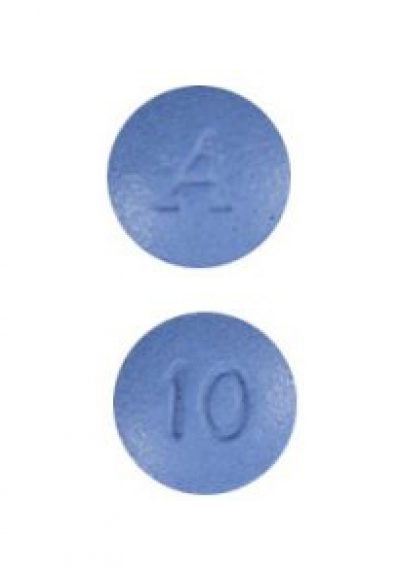 The FDA originally approved Belviq in 2012 and the extended release formula, Belviq XR, in 2016. It's also known by its active ingredient and generic name, lorcaserin. Arena Pharmaceuticals originally developed the drug. Eisai Inc. bought the rights to sell the drug and currently markets it.
Belviq is a prescription serotonin 2C agonist that helps people lose weight with diet and exercise. It works by reducing a person's appetite by increasing the feeling of fullness.
"We believe that the risks of lorcaserin outweigh its benefits based on our completed review of results from a randomized clinical trial assessing safety."
On February 13, 2020, the FDA released a Drug Safety Communication to announce that it requested the drug be withdrawn from the U.S. market because participants who took Belviq in a clinical trial had a greater occurrence of cancer than those who took a placebo.
While Eisai respected the FDA's request, it did not agree that the risk of cancer found in clinical trials outweighed the benefits of the drug.
"The Company's assessment is that Belviq and Belviq XR continue to have a positive benefit-risk profile in the patient population for which they are indicated. However, based on the change in FDA's risk-benefit assessment and as requested by the Agency, Eisai has agreed to voluntarily withdraw the products from the U.S. market," Eisai said in a Feb. 13, 2020, press release.
Why Are People Suing?
People are suing Arena and Eisai because the drugmakers fraudulently represented Belviq as safe, according to lawsuits. Instead of warning the public about the increased risk of cancer, defendants concealed their knowledge of Belviq's defects.
The FDA found reports of several different types of cancer, but the most prevalent were pancreatic, colorectal and lung. These cancers can be lethal and difficult to treat, especially if diagnosed late.
Pancreatic cancer in particular has a low 5-year-survival rate at just five to 10 percent because most of these cancers aren't found until later stages, according to Johns Hopkins.
Cancers mentioned in Belviq lawsuits include:
Pancreatic
Colorectal
Lung
Breast
Rectal
This isn't an all-inclusive list. If you or a loved one took Belviq and developed any type of cancer, you may qualify to file a lawsuit. Make sure to check with attorneys to see if they can help.
Missouri Woman Says Belviq Led to Her Breast Cancer Diagnosis
Amy Davis filed a Belviq lawsuit in September 2020. She took the drug from August 2017 to November 2019. In November 2019, doctors diagnosed her with breast cancer.
Davis' lawsuit claims Belviq significantly contributed to the development of her cancer. She now has to undergo significant treatment and continuous medical monitoring.
Alabama Woman Says Belviq Led to Rectal Cancer Diagnosis
Mildred Smith filed her lawsuit in August 2020. She took Belviq from 2019 to 2018.
In September 2018, she received a rectal cancer diagnosis. She sustained "severe and permanent personal injuries, pain, suffering, and emotional distress as a result of that diagnosis."
Belviq Class Action
In addition to individual injury claims, Barbara Zottola filed a class action lawsuit in New York on March 27, 2020.
Plaintiffs in this class action hope to recover damages for breach of warranty and unjust concealment of the drug's cancer risks from Belviq's manufacturer.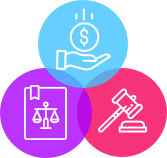 Were you or your loved one diagnosed with cancer after taking Belviq?
Find out if you qualify for compensation.
Status of Lawsuits
Lawyers began taking Belviq cancer lawsuits shortly after the FDA announced the drug's market withdrawal in February 2020. These cases are in the initial stages.
In January and February 2021, Eisai filed motions to dismiss in some cases. Thus far, these motions have been mostly unsuccessful.
In January 2021, a Louisiana judge partially denied Eisai's bid to dismiss Stephanie and Robert Fuller's lawsuit. The Fullers' lawsuit claims Stephanie developed breast cancer after taking Belviq. The judge is allowing the case to continue based on the couple's design defect claim.
Since the drug has been on the market since 2012, hundreds of thousands of people could be affected.
Because plaintiffs' attorneys anticipate more lawsuits, they filed a motion to consolidate the cases into a multidistrict litigation (MDL) in the Eastern District of Louisiana in April 2021. They presented the Eastern District of New York and Middle District of Florida as alternates. Judges are set to hear arguments for and against consolidation on July 29, 2021.
Who Is Eligible to File?
People over 18 who have taken Belviq, Belviq XR or any other drug containing lorcaserin and were diagnosed with cancer may be eligible to file.
Families may also contact an attorney on behalf of a loved one who took Belviq and developed cancer. The claim becomes a wrongful death claim if the family has lost a loved one to a cancer potentially caused by Belviq.
Lawyers will ask questions about any lost wages, medical bills, funeral expenses, past and future cancer care and loss of earning capacity. These factors influence the amount of any potential compensation.
Please seek the advice of a qualified professional before making decisions about your health or finances.
Last Modified: May 16, 2023
Share This Lawsuit page
8 Cited Research Articles
Consumernotice.org adheres to the highest ethical standards for content production and references only credible sources of information, including government reports, interviews with experts, highly regarded nonprofit organizations, peer-reviewed journals, court records and academic organizations. You can learn more about our dedication to relevance, accuracy and transparency by reading our editorial policy.