Study Ties Diabetes, Weight Loss Drugs to Serious Digestive Issues
Fact Checked
Fact-Checked
Consumernotice.org adheres to the highest ethical standards for content production and distribution. All content is thoroughly researched and verified at each stage of the publication process.
Our writers and editors follow strict guidelines for written and visual content, including vetting all sources and verifying quotes and statistics, to guarantee honesty and integrity in our reporting.
We collaborate with legal and medical experts and consumer safety professionals to further ensure the accuracy of our content.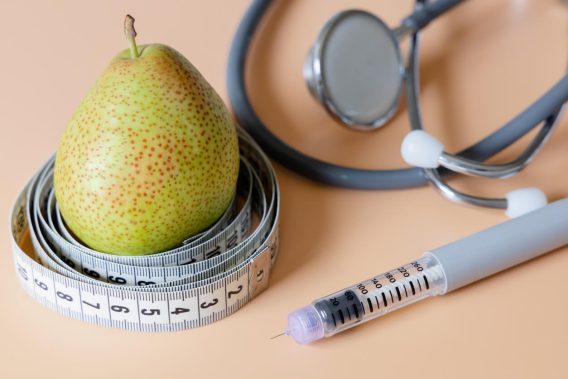 Certain injectable medications used for weight loss could put people at a higher risk of developing rare but serious stomach problems. According to a recent study at the University of British Columbia, the issues are linked to prescription drugs Ozempic, Wegovy, Saxenda and Victoza. The potential problems include pancreatitis, bowel obstructions and stomach paralysis.
The study, which was featured Oct. 5 in the Journal of the American Medical Association, involved searching through a random sample of more than 16 million insurance claims from a national prescription drug database. Researchers then looked for patients who were prescribed semaglutide (Ozempic and Wegovy) and liraglutide (Saxenda and Victoza), which are in a class of drugs called GLP-1 agonists.
The drugs slow down the passage of food through the stomach. The slower process helps people with diabetes control their blood sugar and can also help people lose weight by making them feel full.
To find the patients who may have been prescribed the drugs, researchers focused on people who were diagnosed with obesity at least 90 days before starting the prescription drugs. They also eliminated anyone with diabetes who had been taking a different drug to control their blood sugar. Finally they compared how often those patients suffered serious digestive problems to others who had been taking a different medication for weight loss.
"This is critical information for patients to know so they can seek timely medical attention and avoid serious consequences," study author Mohit Sodhi, a medical student, told CNN. "Someone who has diabetes and is taking this medication for that might be more willing to accept the risk of these adverse events, which are rare, to help get their diabetes under control."
Sodhi also said people who are "otherwise healthy but may want to lose a bit of weight" would benefit from knowing the risks in making the decision to take the drugs.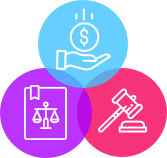 Did you or a loved one suffer from severe gastroparesis, ileus or intestinal obstruction after taking Ozempic?
Get your free case review today.
Potential for Serious Side Effects
The potentially serious side effects are appearing in about 1% of patients taking the drugs, but the number of people using the medications has increased worldwide. Quarterly prescriptions surged by 300% between 2020 and 2022, according to analytics firm Trilliant Health. This is due in part to off-label use of the Type 2 diabetes drug Ozempic, which is not approved by the U.S. Food and Drug Administration for weight loss.
"When you have millions of people using these drugs, you know, a 1% risk still translates to many people who may experience these events," lead study author Dr. Mahyar Etminan, an epidemiologist at the University of British Columbia, told CNN. 
In October, the U.S. Food and Drug Administration added intestinal blockage as a possible side effect for Ozempic. Similar drugs such as Wegovy and Mounjaro already have warnings about the potential for intestinal blockage. According to Novo Nordisk, the maker of Ozempic and Wegovy, gastrointestinal events are well-known side effects for these types of drugs.
Some of the more common side effects of Ozempic include: 
Abdominal pain

Constipation

Diarrhea

Nausea

Vomiting
More serious side effects include acute kidney injury, pancreatitis and hypoglycemia. An investigation by the European Medicines Agency is ongoing after some Ozempic and Wegovy users reported suicidal thoughts and self-harm. The FDA lists suicidal behavior on its website as a possible side effect of Wegovy and Saxenda.
Ozempic Lawsuit
In August, a Louisiana woman filed a lawsuit in U.S. District Court against Novo Nordisk, claiming the drug maker did not warn people about all of Ozempic's potential side effects. Jaclyn Bjorklund says the label doesn't mention anything about the potential for severe gastroparesis, also known as "paralyzed stomach." That lawsuit also names Eli Lilly, the maker of Mounjaro (tirzepatide), which is another Type 2 diabetes treatment being used off-label for weight loss.
Bjorklund claims she used Ozempic for more than a year to treat her Type 2 diabetes and then switched to Mounjaro. She says the drugs caused "severe gastrointestinal events." The lawsuit states that Bjorklund experienced stomach pain, severe vomiting, gastrointestinal burning and hospitalizations.
Diabetes is the most common cause of gastroparesis, according to the National Institute of Diabetes and Digestive and Kidney Diseases. The American College of Gastroenterology says medications that delay stomach emptying, like Ozempic and Mounjaro, can also cause gastroparesis.