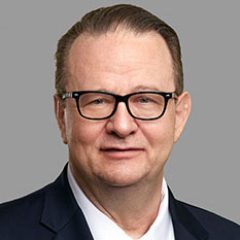 Gary DiMuzio, Esquire
Asbestos and Environmental Trial Attorney
Gary DiMuzio is an award-winning attorney with the national law firm, Simmons Hanly Conroy. He joined the firm in 2019 and is a partner in the Asbestos Department in the firm's New York office. He represents clients in cases all over the country, including California where many of the silicosis cases are being handled.
With nearly three decades of experience, DiMuzio specializes in helping people who have experienced the effects of asbestos, toxic chemicals and silica. He helps clients from across the U.S. seek justice and compensation for illnesses and injuries from environmental and workplace hazards.
DiMuzio has helped people diagnosed with mesothelioma, lung cancer, leukemia, liver cancer and silicosis. He's also helped people injured as a result of plant explosions and environmental contamination. One of the major environmental litigations he worked on was the East Palestine Train Derailment chemical release and fire.
In law school, DiMuzio focused his studies on environmental and occupational contamination law. While still a law student, he interned at the Environmental Defense Fund and drafted the fund's first successful Texas lawsuit.
He received his law degree from the University of Houston Law Center in 1992 after completing his B.M. in Classical Guitar Performance at Texas A&M University. Before joining Simmons, DiMuzio managed his own firm and was of counsel at a Virginia firm.
"My early experience seeing the interconnection of law, science and policy was the impetus to learn more, " DiMuzio said. "Understanding sciences such as toxicology, epidemiology, biostatics, environmental studies, risk assessment and exposure assessment helps me to be a better advocate for my clients."
In his law practice, DiMuzio has fought for workers, their spouses and their children exposed to deadly asbestos fibers. His extensive experience in the field of toxic exposures has allowed him to develop a large network of environmental experts that help him vet cases and expertly prepare them for trial.
Notable Asbestos Verdicts
2020:

$10.3 million verdict on behalf of Henry Pete, diagnosed with mesothelioma in 2019. Pete worked in the Port of New Orleans as a longshoreman in the 1960s where he was exposed to asbestos.

2016:

$5 million verdict for Vera Letha Adams, widow of Perry Adams. Adams passed away from mesothelioma in 2012 after being exposed to asbestos during a 20-year career working at a paper mill in Alabama.
In addition to handling asbestos cases, DiMuzio has represented clients in lawsuits involving silica, PAHs, hydrofluoric acid, crude oil wastes, vinyl chloride, TCE, styrene tars and creosote. He has prosecuted large environmental Superfund, chemical and explosion cases, as well benzene, silicosis, hard metal disease and other injuries from toxic exposure.
He has spoken at conferences on topics such as asbestos and COVID-19 for Harvard Medical School/Massachusetts General Hospital, Loyola Law School, and a Federal Bar Panel Discussion. He has participated in various asbestos CLEs for the American Association of Justice, Harris Martin, Plaintiffs Asbestos Litigation Seminars and the State of Texas.
Acknowledgement Highlights
The Best Lawyers in America

Mass Tort Litigation / Class Actions – Plaintiffs, 2022-2024
Personal Injury Litigation – Plaintiffs, 2022-2023

American Association for Justice, AAJ Above and Beyond Award, 2015
University of Houston Judicial Internship Honors Award
Bar and Court Admissions
California, 2023
Texas, 1993
U.S. District Court, Southern District of Texas
Admitted pro hac in Alabama, Delaware, Georgia, Idaho, Illinois, Mississippi, Nevada, Ohio, Utah, Pennsylvania, Arkansas, New York, Louisiana and Virginia
Associations
American Association for Justice

Expert Coordinator, Asbestos Committee
Legal Affairs
Amicus Brief Committee
Toxic Substances Control Act TSCA Issues Group
MDL Advisory Committee

Texas Bar, Litigation and Environmental Law Sections
California Bar, Environmental Law Section
Houston Area Environmental Foresight Committee's Indoor Air Subcommittee
University of Houston Environmental Law Society
Expertise
Asbestos and Mesothelioma
Silica and Silicosis
Environmental Litigation
Education
University of Houston Law Center, J.D., 1992
University of Texas School of Public Health, graduate studies in environmental and occupational health sciences
Texas A&M University, B.M., Classical Guitar Performance, 1986
Del Mar College, A.A., Classical Guitar Performance, 1984