Onewheel Skateboards Recalled 10 Months After CPSC Warnings
Fact Checked
Fact-Checked
Consumernotice.org adheres to the highest ethical standards for content production and distribution. All content is thoroughly researched and verified at each stage of the publication process.
Our writers and editors follow strict guidelines for written and visual content, including vetting all sources and verifying quotes and statistics, to guarantee honesty and integrity in our reporting.
We collaborate with legal and medical experts and consumer safety professionals to further ensure the accuracy of our content.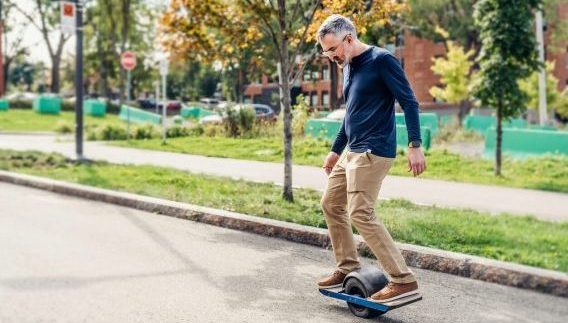 Manufacturer Future Motion, Inc. has issued a recall of all Onewheel electric skateboards 10 months after the U.S. Consumer Product Safety Commission first issued a statement in November 2022 urging consumers to stop using them. The agency's warning followed four deaths and multiple injuries.
Initially, Future Motion refused the CPSC's request to recall the Onewheel Self-Balancing Electric Skateboards. The company, a California-based small business, maintained the products were safe when riders took precautions such as wearing a helmet. 
"Onewheel electric skateboards are safe when operated following common-sense safe riding practices that are common to any board sport," the company said in 2022. "We strongly disagree with the CPSC's unjustified and alarmist claims, and we see no reason for riders to stop using their boards."
In issuing the current recall, Future Motion noted they were working in cooperation with the CPSC. The statement acknowledged potential danger to users of the product. 
"The skateboards can stop balancing the rider if the boards' limits are exceeded, posing a crash hazard that can result in serious injury or death," the statement noted. It also added, "Rider safety is our top priority and is critical to the long-term success of the sport. This is why we also strongly encourage all riders to always wear a helmet and other protective gear while riding."
CPSC's
Initial
Onewheel Warning
The CPSC warned in its November 2022 announcement: "CPSC urges consumers to immediately stop using all Onewheel models (Onewheel, Onewheel+, Onewheel+ XR, Onewheel Pint, Onewheel Pint X, and Onewheel GT).  CPSC evaluated the Onewheel products and found that they can cause the rider to be ejected from the product, which can result in serious injury or death to the rider." 
Four people died between 2019 and 2021. There were multiple reports of injuries as well.
"The reported deaths resulted from head trauma," the agency explained. "Reported injuries include traumatic brain injury, concussion, paralysis, upper-body fractures, lower-body fractures and ligament damage."
At the time, Future Motion's response to the CPSC was a refusal to issue a recall. The company did issue a recall for the Onewheel GT model's front sensor footpads following more than 8,000 reports of the skateboard failing to stop when the rider dismounts.
As a result of serious injuries, injured consumers are currently filing Onewheel skateboard lawsuits. Families who lost a loved one as a result of Onewheel injuries are also filing wrongful death claims.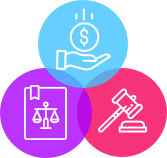 Did you suffer bone fractures, concussions or other serious injuries after using a Onewheel skateboard?
Get your free case review today.
Discount Toward Replacing Older Models
To address the late September 2023 recall of its electric skateboard, Future Motion announced a prorated discount credit of $100 toward the purchase of a new Onewheel. The original Onewheel and Onewheel+ should no longer be used and are not eligible for firmware updates. 
The current price of a Onewheel is between $1,050 and $2,200. The company's electric skateboards have been sold since 2014 online and at independent dealers nationwide. 
Onewheel is a single-wheel, self-balancing electric skateboard with a rechargeable battery-powered motor that can reach speeds up to 20 mph on some models. The rider's body motion is used to speed up. Brakes use a front foot pad pressure sensor.
Firmware Update for Newer Models
The company has announced firmware updates for their other models. These include a buzz function and sound system to alert riders of issues. 
"Haptic Buzz is a tactile and audible warning system that provides the rider with a buzzing sensation and sound when nearing the limits of the board or when in low battery or error states," the recall notice said. "This update is the culmination of months of work with the CPSC and we are proud to make continued improvements toward creating the best possible experience for our riders."
Only some models are available for firmware updates beginning in October 2023. Users can find the model name on the side of their skateboard. 
Updatable Onewheel Models:
Onewheel+ XR 

Onewheel Pint 

Onewheel Pint X 

Onewheel GT
Consumers can download or update the Onewheel app. Then they can use the app to update the firmware on their board to include Haptic Buzz alert functionality.