Pharmedica Eye Drop Recall
Pharmedica recalled certain lots of its Purely Soothing 15% MSM eye drops because of non-sterility. An FDA investigation found violations in Pharmedica's manufacturing plant allowing for bacterial contamination of their methylsulfonylmethane products, including nasal sprays.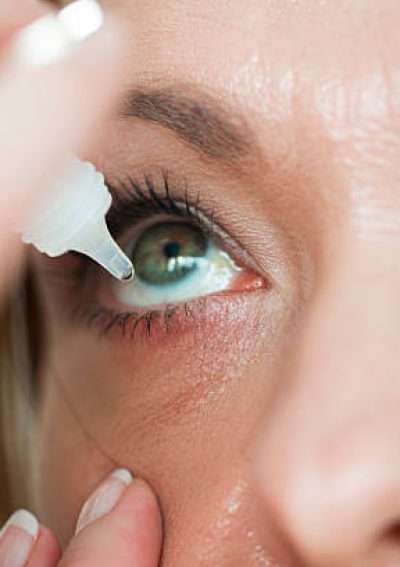 Why Did Pharmedica Recall Its Eye Drops?
On March 3, 2023, Pharmedica voluntarily recalled specific lot numbers of Purely Soothing 15% MSM eye drops because of nonsterility. Consumers use the anti-inflammatory Pharmedica eye drops, formulated with methylsulfonylmethane, to reduce ocular irritation or swelling symptoms.
Key Pharmedica Eye Drop Recall Facts:
Lots of Pharmedica's Purely Soothing 15% MSM Eye Drops may cause a bacterial eye infection that could lead to blindness.
If you've purchased this product, stop using it immediately and return it to the place of purchase.
Pharmedica hasn't currently received any reports of injuries related to using its recalled eye drops.
The U.S. Food and Drug Administration also recommended a recall for Purely Soothing MSM Nasal Spray, but Pharmedica hasn't yet issued one for it.
One month before the recall, on February 2, 2023, the FDA held a conference call with the owner of Pharmedica eye drops. The FDA recommended because of unsanitary conditions within the company's manufacturing plant, that Pharmedica issue a recall for its Purely Soothing MSM Eye Drops and MSM nasal spray products.
Pharmedica voluntarily committed to stop manufacturing and distributing all drug products and to recall any products made with the active ingredient MSM on February 14, 2023. As of June 2023, Pharmedica hasn't issued a recall for its Purely Soothing MSM Nasal Spray.
Pharmedica Products Included in the Recall
Although the FDA requested that Pharmedica voluntarily recall any drug products containing MSM, the company has only issued a recall notice for its MSM-based eye drops. Customers who have purchased Pharmedica nasal spray that contains MSM should speak with their doctor or pharmacist before using the product.
Lot Numbers of Recalled Pharmedica Eye Drops:
Lot#: 2203PS01, 1 oz, UPC 7 31034 91379 9
Lot#: 1808051, ½ oz, UPC 7 31034 91382 9
Consumers purchased Purely Soothing eye drops and nasal sprays with MSM on e-commerce websites, like Amazon, and via the company's website purelysoothinghealth.com. Vendors also sell the products at trade shows. If you've purchased Purely Soothing eye drops or nasal sprays with MSM and are unable to contact the retailer to return the product, you can contact the company via email to initiate a return.
FDA Issues Warning Letter to Pharmedica
After the March 2023 Pharmedica MSM eye drops recall, the FDA issued a warning letter to the company in April. The warning letter addressed unsanitary conditions at the manufacturing plant for the products, violations of Current Good Manufacturing Practices. It also shared instructions for resuming manufacture.
Key Details from the FDA's Warning Letter to Pharmedica
Further Instructions: The FDA requested notification if Pharmedica plans to resume manufacturing and advised on how to comply with CGMP standards.
Marketing Violations: Pharmedica didn't establish proper written procedures to ensure products contained the "identity, strength, quality and purity" claimed.
Quality Control Violations: Pharmedica didn't test each product batch for purity, strength or quality post-production.
Sterility Violations: Required written procedures weren't in place and specific areas weren't created to prevent microbial contamination.
Overall, the FDA investigation into Pharmedica's facility uncovered significantly unsanitary conditions. Products that should be sterile were prepared, packed or held in unsanitary conditions. The investigator noted the facility was "in a state of disrepair."
Are Injuries Associated With Recalled MSM Eye Drops?
Currently the FDA hasn't received reports of adverse effects connected to Pharmedica's recalled MSM eye drops. Eye drops require a high level of sterility because users place them directly onto the mucus membrane of the eye. The body absorbs them quickly and easily. Unsterile eye drops can grow bacteria and cause serious eye infections, in some cases leading to blindness.
The possibility of nonsterile products can trigger a recall. In March 2023, Apotex issued a voluntary recall for six lots of its Brimonidine Tartrate Ophthalmic Solution 0.15% because of cracks on bottle lids. In February 2023, the FDA issued warnings about Ezricare and Delsam Pharma's artificial tears because of CGMP violations, including a lack of microbial testing. The FDA warned that contamination from a drug-resistant bacteria strain that can cause vision loss and death was possible.
Consumers have also had questions about the safety of the active ingredient in Pharmedica's products, MSM. It's used in a variety of healthcare products, including oral supplements and topical creams. However, there haven't been enough studies of MSM to determine long-term safety or how it interacts with other substances.
What Should I Do If I Used Recalled Eye Drops?
Speak to your doctor if you used recalled eye drops. Your doctor can help you monitor adverse reactions and give you advice about symptoms. You can also file a report with the FDA under their Adverse Events Reporting System.
People have filed eye drop injury lawsuits for infections linked to unsterile drops. Speak with an attorney experienced in drug injury litigation if you think you may have a case.
Please seek the advice of a qualified professional before making decisions about your health or finances.
Last Modified: October 3, 2023
Share This Page
6 Cited Research Articles
Consumernotice.org adheres to the highest ethical standards for content production and references only credible sources of information, including government reports, interviews with experts, highly regarded nonprofit organizations, peer-reviewed journals, court records and academic organizations. You can learn more about our dedication to relevance, accuracy and transparency by reading our editorial policy.