J&J Recalls Neutrogena and Aveeno Sunscreens for Benzene Contamination
Fact Checked
Fact-Checked
Consumernotice.org adheres to the highest ethical standards for content production and distribution. All content is thoroughly researched and verified at each stage of the publication process.
Our writers and editors follow strict guidelines for written and visual content, including vetting all sources and verifying quotes and statistics, to guarantee honesty and integrity in our reporting.
We collaborate with legal and medical experts and consumer safety professionals to further ensure the accuracy of our content.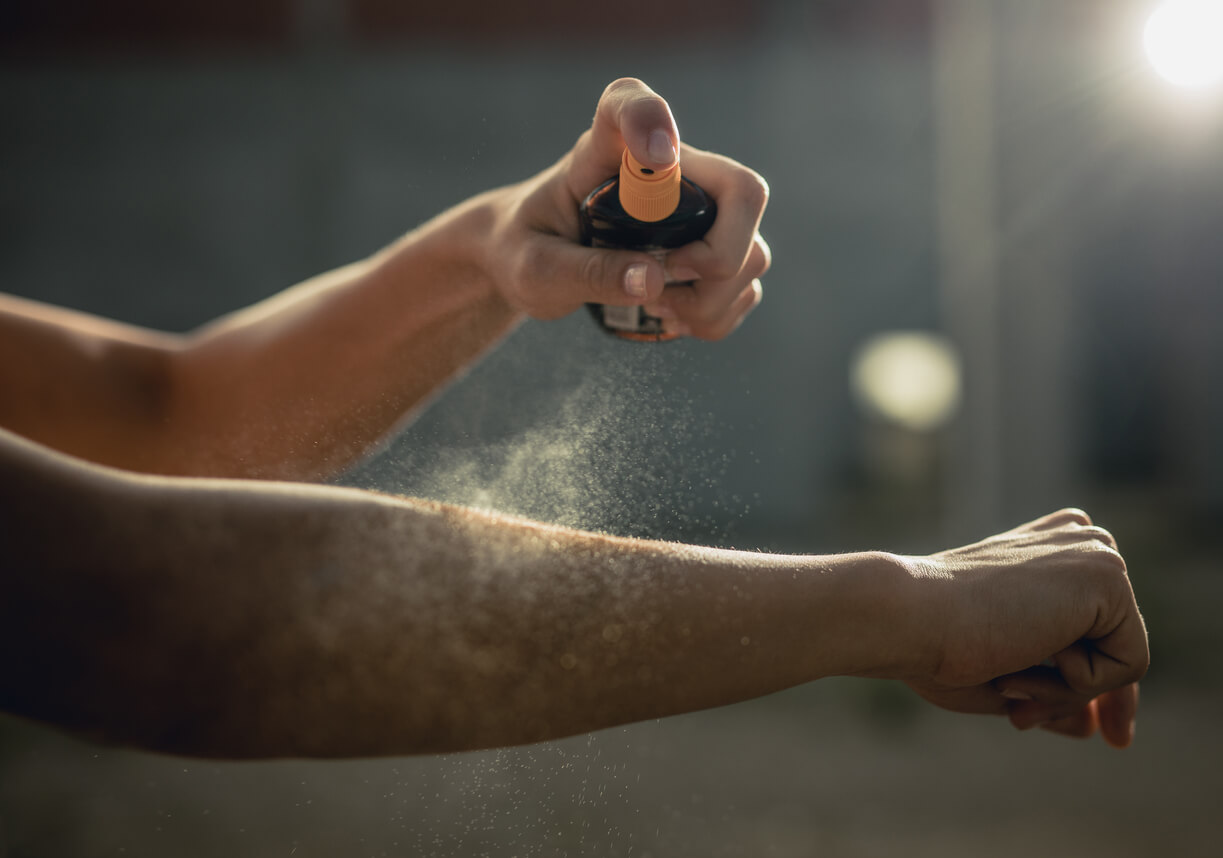 Johnson & Johnson announced a voluntary recall for five of its popular Neutrogena and Aveeno sunscreen products after samples tested positive for low levels of benzene, a chemical known to cause cancer.
"While benzene is not an ingredient in any of our sunscreen products, it was detected in some samples of the impacted aerosol sunscreen finished products," the company said in a July 14, 2021 recall announcement. "Out of an abundance of caution, we are recalling all lots of these specific aerosol sunscreen products."
Products affected by the recall include:
Aveeno Protect + Refresh aerosol sunscreen
Neutrogena Invisible Daily defense aerosol sunscreen
Neutrogena Beach Defense aerosol sunscreen
Neutrogena Cool Dry Sport aerosol sunscreen
Neutrogena Ultra Sheer aerosol sunscreen
Pharmacy chains including Walgreens, CVS and Walmart have begun pulling affected products off the shelves.
J&J advised consumers to stop using the recalled products and appropriately discard them. Consumers with questions or those seeking refunds may contact the JJCI Consumer Care Center by calling 1-800-458-1673.
People who experienced adverse health effects should contact their physicians and report the reactions to the FDA's Medwatch reporting program.
What Is Benzene?
Benzene is a colorless, flammable liquid chemical used in manufacturing products such as plastics, synthetic fibers, pesticides, detergents and rubber.
The World Health Organization classifies benzene as a Group 1 compound. This means evidence has shown it is carcinogenic to humans. The Department of Health and Human Services has also determined that the chemical causes cancer.
Benzene may enter the body by inhalation, ingestion and through the skin, but J&J issued a statement, assuring consumers that the levels in its products shouldn't cause health problems.
Repeated and long-term exposure to benzene may cause cancers including non-Hodgkin lymphoma and several types of leukemia, according to the World Health Organization and American Cancer Society. People have filed benzene lawsuits for occupational exposure that led to a diagnosis of cancer.
Immediate signs of benzene exposure include: Headaches, dizziness, rapid heartbeat and vomiting. Very high levels may lead to death.
"Based on exposure modeling and the Environmental Protection Agency's (EPA) framework, daily exposure to benzene in these aerosol sunscreen products at the levels detected in our testing would not be expected to cause adverse health consequences," J&J said in a statement.
J&J Recall Came Two Months After Pharmacy Detected Benzene in Sunscreen Products
J&J recalled their products two months after the online pharmacy Valisure sent a citizen petition to the U.S. Food and Drug Administration (FDA) because its independent testing found benzene in sunscreens and after-sun care products, such as lotions and sprays used for sunburn care.
"Valisure found multiple sunscreen products that contain levels of benzene that significantly surpass the 2 ppm [parts per million] conditional FDA restriction," the pharmacy said in its petition.
The pharmacy cited FDA findings that have shown that the skin absorbs sunscreen ingredients at "over 400 times the threshold for systemic carcinogenicity."
Previously, the online pharmacy sent a citizen's petition to the FDA after it found another potential carcinogen, N-Nitrosodimethylamine (NDMA), in batches of the popular heartburn drug Zantac (ranitidine). The FDA eventually requested all ranitidine products be removed from the market, and hundreds of people filed Zantac lawsuits after they were diagnosed with various cancers.
After seeing the Valisure petition, J&J told the Washington Post that it "immediately began a comprehensive end-to-end investigation of our manufacturing process and raw materials, including internal testing and a thorough data review."
J&J is still investigating how benzene got into the products.