Philips CPAP Recall
Philips Respironics recalled its CPAP, BiPAP and ventilator machines, including millions of Philips Dreamstation CPAP machines, in 2021. The FDA continues to receive reports of injuries and deaths from PE-PUR sound abatement foam that can degrade, causing serious health issues such as cancer.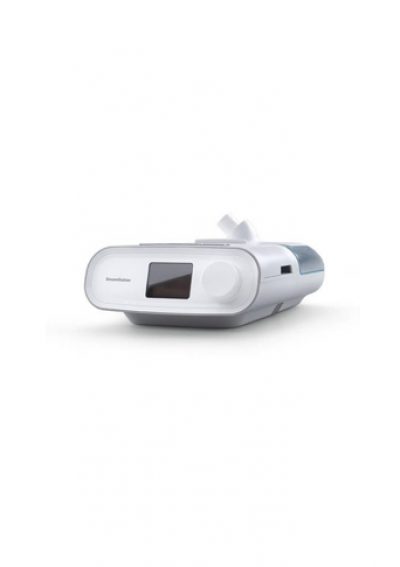 Why Did Philips Recall Its CPAP Machines?
Philips CPAP machines were recalled because polyester-based polyurethane (PE-PUR) used to control sound and vibration in some CPAP, BiPAP and ventilator machines may break down and release toxic particles and gases that users may inhale or swallow.
The U.S. Food and Drug Administration classified the Philips CPAP recall as a Class I recall in July 2021. Class I recalls are the most serious type of recall for products that may lead to death or serious injury.
Philips said CPAP device users could inhale or ingest foam particles or gases that may cause toxic, carcinogenic and respiratory effects. Foam degradation may be worse in machines used in hot or humid conditions or if people use ozone cleaners, the company said.
Side Effects Associated With Recalled CPAP Devices
CPAP side effects associated with recalled devices that stem from ingesting or inhaling toxic particles include: cancer, chemical exposure risk, respiratory issues and other toxic effects.
Between April 1, 2021 and December 31, 2022, the FDA received more than 98,000 medical device reports of side effects, including pneumonia, cancer, respiratory problems, asthma, infection, cough, headache, breathing problems, dizziness, chest pain and nodules. The reports also include 346 deaths.
Potential side effects linked to recalled Philips CPAP devices include:
Asthma and other breathing problems
Toxic chemical poisoning
Hypersensitivity reactions
Lung and pulmonary disease and damage
Organ damage such as liver problems or kidney problems
Respiratory failure
Throat, nose and ear inflammation
Various cancers, including but not limited to: Bladder, breast, kidney, prostate, lung and liver cancer
Side effects of recalled CPAP machines have led some people to file Philips CPAP lawsuits. In studies and lawsuits, cancers linked to PE-PUR foam exposure include lung cancer, bladder cancer and stomach cancer.
People who filed lawsuits are also claiming new or worsening breathing problems. These include asthma, organ injury and inflammatory conditions of the ear, nose and throat, among other health problems.
Philips provided a research update on PE-PUR side effects on June 28, 2022. According to the company, the foam's chemical emissions shouldn't cause health problems. Philips said machines cleaned with ozone cleaners were more likely to have degradation.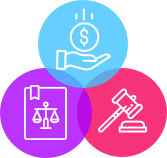 Suffering from cancer or respiratory issues after using a Philips CPAP?
Get your free case review today.
Which CPAP Machines Were Recalled?
Most of the recalled CPAP machines are from the first-generation Philips DreamStation line. The recall doesn't affect the DreamStation2, which according to Philips contains foam that doesn't have the same problems.
Devices manufactured between 2009 and April 26, 2021, are all included in the recall. According to Philips, more than half of the recalled devices were sold in the U.S.
On Jan. 26, 2022, the FDA announced that Philips added Trilogy Evo ventilators and Trilogy Evo repair kits to the recalled devices list. These ventilators were not previously included in the July 2021 recall.
Recalled Philips CPAP and BiPAP device brands include:
C-Series ASV
C-Series S/T and AVAPS
Dorma 400
Dorma 500
DreamStation
DreamStation ASV
DreamStation Go
DreamStation ST, AVAPS
E30 (Emergency Use Authorization)
Noncontinuous Ventilator
OmniLab Advanced+
REMstar SE Auto
SystemOne (Q-Series)
SystemOne ASV4
Recalled Philips ventilator brands include:
A-Series BiPAP A30
A-Series BiPAP A40
A-Series BiPAP Hybrid A30 (not marketed in the U.S.)
A-Series BiPAP V30 Auto
Garbin Plus, Aeris, LifeVent
Trilogy 100
Trilogy 200
Trilogy Evo
The Philips CPAP recall also includes some of its ventilators. Recalled models include Trilogy 100 and 200 ventilators and other models not marketed in the U.S.
In September 2022, Philips recalled about 1,660 BiPAP ventilators globally because of contaminated plastic that could release toxic chemicals if found in the motor. The plastic may also cause the machine to suddenly stop working. This recall is separate from the PE-PUR foam recall.
In October 2022, the FDA announced a Class I recall of certain Philips magnetic CPAP and BiPAP masks.
Masks models included in the recall are:
Amara View Full Face Mask
DreamWisp Nasal Mask
DreamWear Full Face Mask
Wisp and Wisp Youth Nasal Mask
Therapy Mask 3100 NC/SP
Philips sold the recalled masks from Jan. 1, 2015, to Sept. 9, 2022. According to the company, 18,670,643 units were sold in the U.S.
In April 2023, FDA announced that Philips recalled 1,088 reworked CPAP and BiPAP machines originally recalled in 2021. "Incorrect therapy or therapy failure may lead several health conditions such as respiratory failure, heart failure, serious injury, and death," according to the FDA.
Models included in this recall are: REP DreamStation Auto CPAP Recert, DreamStation Auto, FR REP DreamStation Auto BiPAP, DOM-RECRT, and REP DreamStation Auto CPAP, DOM – RECRT.
How to Check if Your CPAP Was Recalled
If you aren't sure if your Philips CPAP machine is included in the recall, you can check the Philips website to see pictures of recalled machines. You can also use the website to look up serial numbers and read instructions on how to register your device with Philips.
Consumers who don't have internet access can call 1-877-907-7508 for help with registering their device. The page also has information for physicians and medical care providers.
What to Do If Your Philips CPAP Machine Was Recalled
If your CPAP or BiPAP machine has been recalled, Philips recommends discontinuing use of the device and speaking to your medical providers about treatment options. Your doctor may allow you to stop CPAP treatment if your sleep apnea is mild.
In some cases, your doctor may determine that the benefits of continuing to use your recalled device outweigh the health risks.
If you have decided to speak to a lawyer, you should do so right away because there is a time limit to file a lawsuit. Before you send your machine back to Philips, decide if you want to file a lawsuit. Lawyers urge consumers who want to file a lawsuit to keep their old machines for evidence and contact them right away.
Replacing a Recalled CPAP
Philips offers a repair and replacement program for affected devices. Patients, users or caregivers can look up the serial number of their device and begin a claim.
The company has said it will replace the PE-PUR sound abatement foam in affected CPAP devices with new foam that doesn't have the same problems. Consumers who want to join Philips' repair and replace program can sign up on the Philips website.
You may also want to speak to your doctor about CPAP alternatives. These include lifestyle changes, implants or surgery that may improve symptoms of sleep apnea.
Please seek the advice of a qualified professional before making decisions about your health or finances.
Last Modified: November 16, 2023
Share This Page
9 Cited Research Articles
Consumernotice.org adheres to the highest ethical standards for content production and references only credible sources of information, including government reports, interviews with experts, highly regarded nonprofit organizations, peer-reviewed journals, court records and academic organizations. You can learn more about our dedication to relevance, accuracy and transparency by reading our editorial policy.