Ezricare and Delsam Pharma Artificial Tears Side Effects
Common side effects of EzriCare and Delsam Pharma's Artificial Tears include temporary blurry vision, stinging or itching upon applying the eye drops. More serious side effects include allergic reactions and infections from contaminated eye drops that could lead to blindness.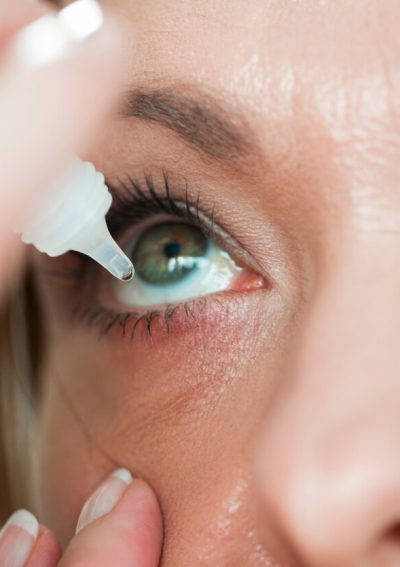 Common Side Effects of Artificial Tears
Common side effects of artificial tears, including EzriCare Artificial Tears and Delsam Pharma's Artificial Tears, don't usually require medical attention. Most mild side effects typically go away after eyes adjust to the drops. The most common side effects are discomfort, stinging or blurry vision immediately after dispensing the eye drops.
Common side effects of artificial tears include:
Eye redness
Feeling of something in the eye
Tasting eye drops, changes in taste
Temporary blurry vision
Temporary stinging
Some people report changes in taste after using artificial tears. This happens because the tear ducts drain into your nose and into your throat. In one Cochrane Library study, a patient with dry eye treated with carboxymethylcellulose sodium, EzriCare and Delsam's active ingredient, dropped out of a clinical trial because of changes in taste and an ocular headache.
If any of these side effects are bothersome or last more than 72 hours, talk to your medical provider. This isn't an all-inclusive list of potential side effects. If you're concerned about any potential side effects, contact your health care provider.
Serious Ezricare and Delsam Artificial Tears Side Effects
Serious EzriCare Artificial Tears and Delsam Pharma's Artificial Tears side effects range from allergic reactions to serious infections. Eye infections may occur if bacteria contaminate the eye drops when the dispensing tip touches the eye or fingers or if people share eye drops.
Global Pharma Healthcare issued a recall for EzriCare Artificial Tears, Delsam Pharma Artificial Tears and Delsam Pharma Artificial Eye Ointment because the Centers for Disease Control and Prevention linked EzriCare eye drops to a multistate bacterial outbreak of drug-resistant Pseudomonas aeruginosa. As of May 15, 2023, the CDC has identified 81 patients in 18 states that have been infected with this bacterium.
Side effects associated with this specific strain of drug-resistant Pseudomonas aeruginosa include vision loss and serious eye infections that may spread to the rest of the body. Three patients died, and eight people reported vision loss, according to the CDC.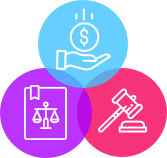 Did you experience vision loss or an eye infection after using EzriCare or Delsam Artificial Tears?
Get your free case review today.
Why Is an EzriCare or Delsam Artificial Tears Infection Serious?
An infection from EzriCare Artificial Tears is serious because the strain of Pseudomonas aeruginosa associated with these eye drops is very drug-resistant. Researchers identified the rare strain as carbapenem-resistant Pseudomonas aeruginosa with Verona integron-mediated metallo-β-lactamase and Guiana extended-spectrum-β-lactamase (VIM-GES-CRPA), and it had never been found in the U.S. prior to this outbreak.
VIM-GES-CRPA is extremely resistant to antibiotics called carbapenems. Medical providers use carbapenems to treat resistant bacteria. Because VIM-GES-CRPA is already resistant to such strong medication, patients may have to try several antibiotics and treatment could last for months.
The infection may spread to the rest of the body and even cause sepsis, which could be fatal. Some people who survive may have permanent vision loss or require eye surgery.
According to the U.S. Food and Drug Administration, Global Pharma Healthcare didn't properly test its products for contamination and violated good manufacturing practices. Because VIM-GES-CRPA can cause so many problems, people who used contaminated eye drops are filing EzriCare lawsuits against Global Pharma Healthcare, EzriCare, Aru Pharma, Walmart and Walgreens for compensation.
When Should You Not Use Artificial Tears?
The CDC and FDA specifically recommend that people stop using EzriCare and Delsam Pharma Artificial Tears right away. The agencies are still investigating the source of bacterial contamination. If you have dry eyes and need to use eye drops, ask your medical provider for another brand or alternative.
You should not use artificial tears if the solution is discolored, cloudy or if the seal has been broken. If you have an eye infection, an eye condition or an eye injury, talk to your doctor about whether you should use artificial tears.
Artificial tears without preservatives are the only kind that are safe to use while wearing contacts. If you use eye drops with preservatives it can irritate your eyes, so remove your contacts before using these eye drops.
Only use artificial tears in the eye. If artificial tears are swallowed, contact a poison control center immediately.
Please seek the advice of a qualified professional before making decisions about your health or finances.
Last Modified: May 25, 2023
Share This Page
16 Cited Research Articles
Consumernotice.org adheres to the highest ethical standards for content production and references only credible sources of information, including government reports, interviews with experts, highly regarded nonprofit organizations, peer-reviewed journals, court records and academic organizations. You can learn more about our dedication to relevance, accuracy and transparency by reading our editorial policy.