Apotex Eye Drop Recall
On March 1, 2023, Apotex Corp. issued a voluntary recall for six lots of Brimonidine Tartrate Ophthalmic Solution, 0.15%, due to cracks in the caps that could put the sterility of the drops at risk. Doctors prescribe the drops to treat patients with ocular hypertension and open-angle glaucoma.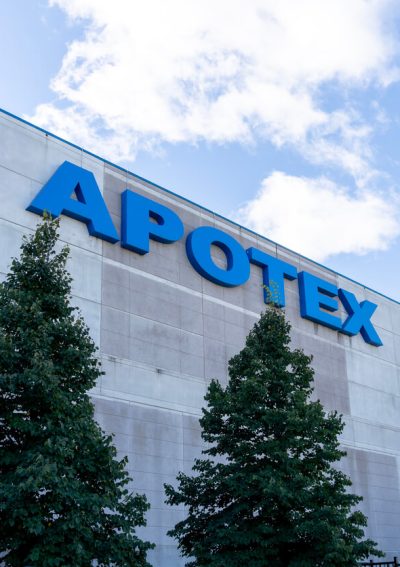 Why Did Apotex Recall Its Eye Drops?
Apotex Corp. has taken the necessary steps, under the guidance of the U.S. Food and Drug Administration, to voluntarily recall six specific lots of 0.15% brimonidine tartrate ophthalmic solution. Brimonidine tartrate ophthalmic solution is an alpha-adrenergic receptor agonist. Its primary function is to reduce elevated intraocular pressure and the risk of progression and vision loss.
Safety-related concerns drove the decision to initiate the recall of Apotex eye drops after the observation of cracks in the caps of certain bottles of the Apotex product. It was essential to address the issue promptly to ensure the solution remains sterile.
Key facts of the Apotex eye drop recall:
The recalled eye drops are brimonidine tartrate ophthalmic solution 0.15% and require a prescription.
Apotex eye drops are used to treat people with glaucoma and ocular hypertension.
The lots affected in the recall totaled six sold between April 05, 2022, to February 22, 2023.
There have been no reports of injuries relating to the recalled Apotex eye drops.
Apotex indicated in an email that the eye drops were manufactured in Canada and that it has not received any reports of injury related to them. It launched the recall after finding cracks in "a handful of bottle caps."
Were My Apotex Eye Drops Recalled?
To determine if your Apotex Eye Drops were from one of the six lots recalled, look at the NDC numbers printed on the carton and label of the product. Find the lot number and expiry date on the top flap of the carton and to the left side of the product description on the bottle label beside the barcode. This FDA chart identifies the relevant NDC numbers:
Product
Strength
Pack Size
NDC #
UPC Code
on Carton
UPC Code
on Bottle
Lot #
Expiry Date
Brimonidine Tartrate Ophthalmic Solution
0.15%
5 mL
60505-0564-1
360505056415
(01)0(03)
60505056415
TJ9848
02/2024
TJ9849
TK0258
04/2024
TK5341
10 mL
60505-0564-2
360505056422
(01)0(03)
60505056422
TK0261
15 mL
60505-0564-3
360505056439
(01)0(03)
60505056439
TK0262
The lots were distributed nationwide in the U.S. between April 5, 2022, and February 22, 2023. If you have questions about this recall or have received one of the identified lots, contact your pharmacy or the healthcare provider that gave you the prescription.
What Should I Do If My Eye Drops Were Recalled?
If your eye drops were part of the recall, consult your doctor for an alternate prescription. If you have used the recalled eye drops and have experienced any unusual side effects or complications from the drops, let your doctor know right away.
Authorities have directed all wholesalers and pharmacies to quarantine all recalled lots immediately. You should no longer be in danger of buying an impacted product.
Other actions you can take if you've purchased or received eye drops that are part of the recall:
Report injuries to the FDA's MedWatch at 1-800-332-1088 or www.fda.gov/medwatch/report.htm
Contact Apotex Corp. with questions at 1-800-706-5575 or UScustomerservice@Apotex.com
Contact Inmar Rx Solutions for a recall packet at 1-855-275-1273 or clsnetlink.com
The Apotex eye drops recall isn't related to other eye drop recalls that you may have seen in the news recently. Other eye drops recall cases, including Ezricare and Delsam artificial tears, relate to serious injuries, including potential bacterial contamination, that have led to FDA investigations and subsequent lawsuits.
Please seek the advice of a qualified professional before making decisions about your health or finances.
Last Modified: October 4, 2023
Share This Page
4 Cited Research Articles
Consumernotice.org adheres to the highest ethical standards for content production and references only credible sources of information, including government reports, interviews with experts, highly regarded nonprofit organizations, peer-reviewed journals, court records and academic organizations. You can learn more about our dedication to relevance, accuracy and transparency by reading our editorial policy.