Boppy Newborn Lounger Recall
The Boppy recall involves all models of the Boppy Newborn Lounger sold between January 2004 and September 2021. The Boppy recall occurred after eight reported infant deaths between 2015 and 2020. Reports say the infants "suffocated after being placed on their back, side or stomach on the lounger."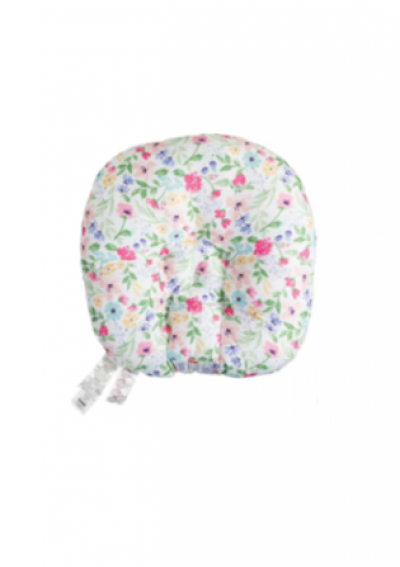 Why Was the Boppy Newborn Lounger Recalled?
The U.S. Consumer Product Safety Commission and The Boppy Company recalled all Boppy Newborn Loungers on Sept. 23, 2021, after eight reports of infant deaths associated with the products occurred between December 2015 and June 2020.
Reports indicate the infants suffocated after being placed in the lounger on their back, side or stomach. The Boppy Lounger products were not marketed as infant sleep products and included warnings against unsupervised use. The company stated that "infants can suffocate if they roll, move, or are placed on the lounger in a position that obstructs breathing, or roll off the lounger onto an external surface, such as an adult pillow or soft bedding, that obstructs breathing."
"Loungers and pillow-like products are not safe for infant sleep, due to the risk of suffocation," said a spokesperson for The Boppy Company who confirmed that Boppy lounger products were too risky to remain on the market due to child safety concerns.
Which Boppy Newborn Loungers Were Recalled?
The recall included all Boppy Newborn Loungers, including the Original, Preferred and Pottery Barn Kids loungers, in all colors, patterns and styles. The products were sold from January 2004 through September 2021.
Boppy sold 3.3 million recalled loungers at mass merchandisers and juvenile products stores. These included Pottery Barn Kids, Target, Walmart and online at Amazon.com. It also sold around 35,000 in Canada. The retail price ranged from $30 to $44.
Recalled loungers are:
Boppy Original Newborn Loungers
Boppy Preferred Newborn Loungers
Pottery Barn Kids Boppy Newborn Loungers
Before the 2021 Boppy Newborn Lounger recall, there was a recall of Boppy head and neck support products. The product line was recalled on July 23, 2019, and involved the Boppy Infant Head and Neck Support Accessory in ebony floral and heathered gray, model numbers 4150114 and 4150117.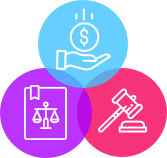 Did your infant get seriously injured or die while using a Boppy Newborn Lounger?
Get your free case review today.
How to Check if Your Boppy Newborn Lounger Was Recalled
The 2021 recall impacts all Boppy Newborn Lounger models sold between January 2004 and September 2021. Check the UPC or SAP and item number on the front of the care label toward the bottom to see if your model is among those recalled. The date code is stamped on the back of the second label and is formatted XX-XXX or YYDDD.
People may have received a recalled item as a family hand-me-down or at a yard sale, not realizing it had been recalled. Facebook Marketplace and other online platforms have sold numerous Boppy Newborn Loungers. Nonprofit organizations such as Goodwill usually have procedures to identify and pull recalled products, such as children's car seats.
What to Do if Your Boppy Lounger Was Recalled
If you have a Boppy Newborn Lounger, immediately stop using it. Fill out the form relating to the product on the Boppy website to obtain a refund from The Boppy Company. You must provide the UPC or item number and date code on your lounger and a copy of your receipt.
You must also destroy the lounger by cutting it in half, rendering it unusable. Then, provide a photograph of it to the company. The amount of your refund will be prorated based on the information provided. For more information, call 1-800-416-1355 from 9 a.m. to 5 p.m. ET Monday through Friday.
People who owned the recalled products are filing Boppy Newborn Lounger Lawsuits. If your infant was injured or died while using it, you may be eligible to file a lawsuit for compensation. Even if you don't have documentation of the purchase, a lawyer may be able to help.
Please seek the advice of a qualified professional before making decisions about your health or finances.
Last Modified: July 14, 2023
Share This Page
5 Cited Research Articles
Consumernotice.org adheres to the highest ethical standards for content production and references only credible sources of information, including government reports, interviews with experts, highly regarded nonprofit organizations, peer-reviewed journals, court records and academic organizations. You can learn more about our dedication to relevance, accuracy and transparency by reading our editorial policy.