Boppy Recalls 3.3 Million Loungers After Eight Infant Suffocation Deaths
Fact Checked
Fact-Checked
Consumernotice.org adheres to the highest ethical standards for content production and distribution. All content is thoroughly researched and verified at each stage of the publication process.
Our writers and editors follow strict guidelines for written and visual content, including vetting all sources and verifying quotes and statistics, to guarantee honesty and integrity in our reporting.
We collaborate with legal and medical experts and consumer safety professionals to further ensure the accuracy of our content.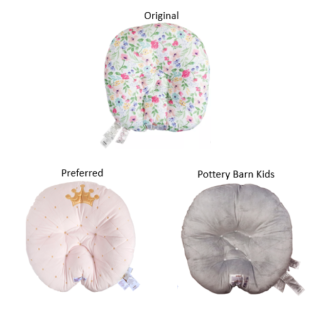 Colorado-based Boppy Company recalled about 3.3 million of its Newborn Loungers after eight infants died of suffocation, the company and the U.S. Consumer Product Safety Commission said in Sept. 23 press releases.
In addition to about 3.3 million loungers sold in the U.S. at nationwide retailers such as Target, Walmart, Pottery Barn and Amazon.com, Boppy distributed about 35,000 loungers in Canada. The recall includes all Boppy loungers in all colors sold from January 2004 to September 2021 for between $30 and $44.
The recall has also spurred parents to file Boppy lawsuits after their infants were injured or died after using the Newborn Lounger. Lawyers say The Boppy Company didn't change the lounger's design despite knowing of the injury risk since 2015 when the first death occurred.
Boppy lounger models included in the recall are:
Bobby Original Newborn Lounger
Boppy Preferred Newborn Lounger
Pottery Barn Kids Newborn Boppy Lounger
"These types of incidents are heartbreaking. Loungers and pillow-like products are not safe for infant sleep, due to the risk of suffocation. Since we know that infants sleep so much of the time – even in products not intended for sleep — and since suffocation can happen so quickly, these Boppy lounger products are simply too risky to remain on the market," acting CPSC Chairman Robert S. Adler said in the recall notice.
The eight infant deaths occurred between December 2015 and June 2020 after babies were placed on their side, back or stomach on the loungers.
CPSC Previously Warned of Nursing Pillow, Lounger Suffocations
In October 2020, the CPSC warned parents that it was investigating nursing pillows and loungers in connection with infant deaths, though it didn't attach the warning to a specific brand.
The agency said the deaths occurred when children were "left on or near pillows, and the child rolls over, rolls off, or falls asleep."
Consumer Reports had uncovered at least 28 infant deaths associated with nursing pillows and baby loungers, including some from Boppy. These deaths occurred between 2012 and 2018.
"We are devastated to hear of these tragedies. Boppy is committed to doing everything possible to safeguard babies, including communicating the safe use of our products to parents and caregivers, and educating the public about the importance of following all warnings and instructions and the risks associated with unsafe sleep practices for infants. The lounger was not marketed as an infant sleep product and includes warnings against unsupervised use," a Boppy spokesperson said in a press release.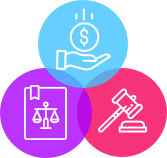 Did your infant get seriously injured or die while using a Boppy Newborn Lounger?
Get your free case review today.
New Rule Will Ban Some Unsafe Infant Sleep Products
Just months before this recall, the CPSC approved a new federal rule to ensure babies under five months old will have a safe sleep environment.
The June 2021 rule will ban products that don't meet a "CPSC mandatory standard for infant sleep, such as inclined sleepers, travel and compact bassinets, and in-bed sleepers" tied to infant deaths.
At the time of the law's approval, CPSC was aware some inclined and flat infant sleep products were tied to 254 incidents, including 21 fatalities, between January 2019 and December 2020.
The new rule that requires products to meet federal safety standards takes effect in mid-2022.
A firm, flat surface in a crib, bassinet, or play yard is the best place for a baby to sleep, according to CPSC. Parents and caregivers should place babies flat on their backs and should not add items such as pillows, blankets or padded crib bumpers to an infant's sleeping environment.
How to Take Advantage of the Recall
The Boppy Company advises parents and caregivers to immediately stop using the Newborn Lounger and visit its website to obtain a refund. Consumers can also call The Boppy Company toll-free at 800-416-1355 from 9 a.m. to 5 p.m. ET Monday through Friday.
Boppy is offering refunds, not replacements. Refund processing takes between 4 to 6 weeks.
Claimants will need to share the UPC or item number and date code on the lounger and a copy of the receipt. In addition, Boppy requires a photo showing "the destruction of the Lounger by cutting it in half to make it unusable."
Consumers can report safety issues to the CPSC at SaferProducts.gov.