Workplace Safety
Motor vehicle accidents, falls and violence were among the leading causes of on-the-job deaths in 2017. Learning about these and other workplace hazards can help you take steps to avoid becoming a statistic.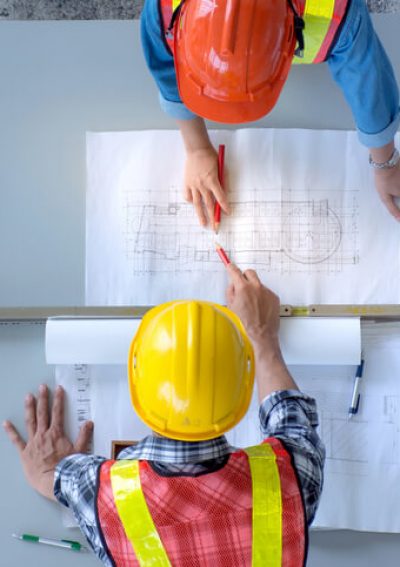 Construction workers, for instance, often work at tremendous heights and operate dangerous equipment. Police officers and firefighters encounter life-and-death situations nearly every day and sometimes witness disturbing events that can cause psychological scars. And health care workers face a wide array of potential hazards, ranging from back injuries to needlestick injuries to latex allergies and burnout.
Health care workers, in fact, have the highest incidence of non-fatal occupational injury and illness of any industry.
Whatever job you do, being able to spot common workplace hazards will empower you as an employee. When you understand the risks of your job, you can take reasonable steps to avoid injury.

Occupational Injury Statistics
A total of 5,147 people died because of work-related injury in 2017, according to the Bureau of Labor Statistics, and more than 2.8 million others suffered non-deadly, work-related illnesses and injuries.
Some of the most common nonfatal on-the-job injuries in 2017 included: strains, sprains and muscle tears, which affected 311,330 people; falls, slips and trips, which accounted for 227,76 injuries; and back injuries, which harmed 148,780 workers. More than 882,000 Americans needed time off from work to heal from their injuries, and they took an average of eight days to recover.
Fatal Occupational Injuries by Major Event (2017)
Transportation incidents (2,077 deaths)
Falls, slips and trips (887 deaths)
Violence and other injuries by persons or animals (807 deaths)
Contact with objects and equipment (695 deaths)
Contact with objects and equipment (695 deaths) Exposure to harmful substances/environments (531 deaths)
Fires and explosions (123 deaths)
Transportation incidents accounted for the biggest share of on-the-job deaths. Slips, trips and falls contributed to about 17 percent of fatalities, and violence was a close third, taking the lives of 807 people.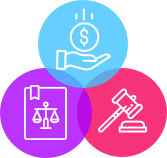 Did you suffer an injury after slipping & falling in a public, private or business setting?
Get your free case review today.
Workplace Motor Vehicle Safety
Many jobs require workers to be on the road, and motor vehicle accidents are the number one cause of work-related deaths. More than 25,000 Americans died in work-related motor vehicle crashes between 2003 and 2016, according to the Centers for Disease Control and Prevention.
In addition to the irreplaceable lives that are lost, these crashes also come with a significant financial toll, costing employers an estimated $25 billion.
DID YOU KNOW?
ransportation incidents accounted for 40 percent of all occupational fatalities in 2017, according to the Bureau of Labor Statistics. Nearly 88 percent of the 2,077 transportation incidents involved motor vehicle crashes, or pedestrians struck by motor vehicles. The rest involved planes, trains and boats.
Truck accidents made up a significant portion of the motor vehicle accidents. In fact, an analysis of 2016 workplace roadway fatalities found that nearly 40 percent of workplace crashes involved semis, tractor-trailers or tanker trucks.
But anyone who drives for work risks being involved in a crash.
The National Institute for Occupational Safety and Health offers several tips to reduce your risk of being in an accident:
Always use your seatbelt.
Always drive at a safe speed.
If you are a commercial driver, follow all applicable hours-of-service regulations.
Be alert to road construction, closures, poor road conditions and other potential hazards.
Never text or make phone calls on a hand-held device while driving.
Be aware that hands-free devices can still take your eyes of the road.a Be aware that hands-free devices can still take your eyes of the road.
Don't drive much beyond normal working hours or when you are drowsy.
If you're too tired to continue driving, stop and take a 30-minute nap or stop for the night.
Never operate a vehicle while under the influence of illegal drugs, prescription drugs or over-the-counter medications that could impair your driving ability.
Drive vehicles with high safety ratings that are well maintained.
At the end of the day, the best way to curb the risk of being in a motor vehicle accident is to reduce the amount of time you spend on the road. That means if you can fly or take the train instead, then do it. Both are safer than traveling by road.

Fall Prevention
Slips, trips and falls are the second leading cause of workplace deaths. Nearly 900 Americans died from work-related slips, trips or falls in 2017, and more than a quarter of a million Americans lost time from work because of a slip, trip or fall incident.
Slips occur when a person's feet lose traction with the floor or ground. This can be caused by spills, oily services, weather hazards, loose rugs or mats, and flooring with uneven traction surfaces.
Trips, on the other hand, occur when your foot strikes an object causing you to lose your footing and fall. Many things ranging from poor lighting to cables to clutter to wrinkled carpeting may cause a person to trip.
The key factor that trips, slips and falls have in common is that they're often preventable. Good housekeeping practices can go a long way in preventing slips and trips. Spills, for instance, should be cleaned up promptly. Obstacles should be removed from walkways and aisles, and proper lighting should be installed.
The most common slip/trip/fall hazards include:
Contaminants on a floor
Wet surfaces
Irregularities of floors or other walking surfaces
Weather conditions
Inadequate lighting
Lack of handrails, poorly designed handrails or failure to use handrails
Stairs
Stepstools and ladders
Elevated working surfaces
While falls can occur anywhere, certain industries are more prone to fall hazards than others. To combat these dangers, the Occupational Safety Health Administration requires fall protection be provided to workers at the following elevations:
4 feet in general industry workplaces
5 feet in shipyards
6 feet in construction
8 feet in longshoring operations
Additionally, fall protection must be provided whenever an employee works above dangerous equipment or machinery, regardless of the height. You can learn more about your rights as a worker and federal requirements to prevent on-the-job falls on OSHA's Fall Protection webpage.
Falls in Construction
Accidental falls are the leading cause of death in the construction industry. They took the lives of 3,500 Americans between 2003 and 2013, according to OSHA, and they're almost always preventable.
DID YOU KNOW?
Falls from a height accounted for 366 of the 971 construction-related deaths in 2017.
The leading fall hazards in the construction industry, according to OSHA, include: unprotected roof sides and edges; wall openings and floor holes; faulty scaffold construction; and unsafe portable ladders.
According to OSHA, most construction-related falls can be prevented by following three simple steps:
Plan ahead to get the job done safely and include all safety equipment in that planning.
Provide the right equipment, including ladders, scaffolding and safety gear. Make sure all equipment fits properly and regularly inspect it.
Train everyone on how to properly use safety equipment.
Stair Safety
Even something as simple as paying attention to how you walk up or down a staircase can prevent a fall. If you're distracted or in a rush or not watching your footing, you could easily fall down stairs. And thanks to the forces of gravity, falling down a set of stairs is usually much worse than falling up them.
Common distractions that can cause you to fall while navigating stairs include:
Looking at your mobile phone
Talking to a colleague
Checking your watch
Reading
Carrying a load of some sort that prevents you from seeing the steps
When you're navigating stairs, make sure you keep your attention on what you're doing. Make use of the full tread of each step and don't walk on the end of it because you may lose your balance and slip and fall. And when you descend a stairway be sure to lift your foot clear of the downward tread as this could also cause you to trip.
Also, don't stair hop. Go up or down one step at a time and always hold onto the handrail. And make sure your shoes are tied and your pants aren't too long because these can also present hazards.

Musculoskeletal Disorders and Ergonomics
Workers who must lift, bend, reach overhead, or perform a motion or task repeatedly run the risk of developing a work-related musculoskeletal disorder.
Musculoskeletal disorders are often more severe and come with a higher price tag than other nonfatal injuries. In fact, these types of problems account for almost one third of all injuries that result in time off from work in the private sector.
Examples of common work-related musculoskeletal disorders include:
Sprains, strains or tears
Back problems
Carpal tunnel syndrome
Tendonitis
Trigger finger
Hernia
Rotator cuff injuries (affecting the shoulder)
Epicondylitis (affecting the elbow)
Typically, the part of the body affected will depend on the type of occupation. Nursing assistants, for instance, experience a high incidence of back problems. This type of strain and injury is consistent with having to move patients on a daily basis. A person who types at a computer for 40 hours or more a week, on the other hand, might be more likely to develop carpal tunnel syndrome or poor posture.
A good employer, however, should use the science of ergonomics to try and prevent injuries associated with bad posture, repeated tasks and the overuse of muscles. This might include redesigning everything from tasks to work spaces and tools to better fit the worker and minimize the risk of injury.
Examples of how ergonomics can reduce workplace injuries include:
Learning how to safely lift heavy objects without straining your back
Using good posture whether seated or standing at work
Adjusting the height of your chair so that your feet may rest flat on the floor
Shifting your computer keyboard so you don't develop carpal tunnel syndrome
Using gloves to suppress the vibrations of power tools

Harmful Substances
According to the CDC, more than 13 million American workers are exposed to chemicals on the job that can be absorbed through their skin. These can result in what are known as occupational skin diseases.
Occupational skin diseases can present in many ways, including:
Irritant or allergic contact dermatitis
Skin cancer
Skin injuries
Skin infections
Other miscellaneous skin diseases
Chemicals are just one cause of occupational skin diseases. Extreme temperatures, UV/solar radiation, mechanical trauma and biological agents can also cause these conditions.
Certain industry sectors are more prone to develop occupational skin diseases than other fields. They include: agriculture, cleaning, construction, cosmetology, food service, health care, mechanics and printing/lithography.
DID YOU KNOW?
Occupational skin diseases are the second most common type of occupational disease.
Chronic and long-term exposure to certain substances can also cause occupational lung disease, which is the primary cause of occupational illness in the United States.
Approximately 1.3 million construction workers and industry workers are exposed to asbestos in the workplace and run the risk of developing asbestos-related lung diseases. These include a fibrotic lung disease known as asbestosis and mesothelioma, an aggressive and deadly cancer of the lining of the lungs and other organs.
Employers can limit a workers' risk of exposure by providing training and protective equipment and limiting exposure as much as possible.
Workers who are around asbestos, for instance, must wear special respiratory protection and take other precautions, including following specific hygiene and decontamination practices at the end of their workday.
Similarly, medical personnel who are repeatedly exposed to radiation in a hospital will carry radiation badges that detect when their exposure has reached an unsafe level.

Workplace Violence
Workplace violence is one of the leading causes of workplace deaths and accounted for 807 fatalities in 2017. While approximately 2 million Americans report being victims of workplace violence each year, many cases go unreported, according to OSHA.
Some occupations have a higher risk of workplace assaults than others. They include: health care professionals, delivery drivers, public service workers, customer service agents and law enforcement personnel. Handling money, working late at night, working alone or in a small group, and working in a high-crime area are all factors that may increase the risk of becoming a victim of workplace violence.
But as the increasing spate of mass shootings has shown, anyone is at risk
Preventing Workplace Assaults
Having a workplace violence plan in place is critical for every workplace, and employers need to emphasize a zero-tolerance policy toward workplace violence.
Employers should also proactively assess the workplace to find security weak points and methods to reduce the likelihood of a violent incident. This is especially important in the high-risk industries.
Employee training is also key. Employees should be made aware of what types of conduct are covered by the company's zero-tolerance policy. They should also understand the hazards of their job and worksite and know how to report threats and violence.
In recent years, many companies have begun providing active shooter trainings to their employees. These training seminars teach employees how to recognize potential indicators of workplace violence as well as how to react when confronted with an active shooter and responding law enforcement.

Workplace Stress and Burnout
When we think about dangerous jobs, we often think about jobs that expose people to physical hazards, such as heights, dangerous equipment or caustic chemicals. But certain occupations are linked to higher rates of stress, which can also take a considerable physical and mental toll on a person.
Workplace stress can result from a variety of factors, including:
Work overload, which can lead to burnout
Poor relationships in the workplace or unfair management practices
A conflict between work/family roles
Lack of opportunity for growth or promotion
A poor organizational climate
Health care professionals often face those types of demands as well as other stressors.
In addition to heavy workloads, time pressures and understaffing, nurses often encounter exposure to infectious diseases, needlestick injuries and exposure to work-related violence. On a daily basis, they are dealing with difficult and seriously ill patients and grueling physical demands, such as lifting patients and heavy equipment.
Long shifts and night shifts can lead to sleep deprivation and other adverse health impacts. A 2018 study in the journal of Cancer Epidemiology, Biomarkers & Prevention found that long-term night-shift work increases the risk of several types of cancer in women. A woman's risk of developing breast cancer, for instance, increases by 3 percent for every five years of night-shift work, according to the study.
Physicians also grapple with heavy workloads and long hours. Other stresses for doctors include: dealing with death and dying; patient expectations; conflicts with other staff; and the ever-looming threat of malpractice litigation.
WHAT IS OCCUPATIONAL STRESS?
Occupational stress is "the harmful physical and emotional responses that occur when the requirements of the job do not match the capabilities, resources or needs of the worker."
Reactions to these types of chronic stress may include: irritability, job dissatisfaction, depression, sleep difficulty, missed work, headaches, stomach upset and elevated blood pressure. Every day a doctor in the United States dies by suicide, giving physicians the highest suicide rate of any occupation in the nation — higher even than those who serve in the military.
Managing and Reducing Stress
Nurses, doctors and other professionals may benefit from adopting several stress-management techniques.
Helpful strategies may include:
Receiving coping skills training
Practicing progressive relaxation techniques
Practicing biofeedback
Learning cognitive-behavioral techniques
Practicing better time management
Improving one's interpersonal skills
But such techniques may become less effective over time, and employees themselves can only do so much. The most effective way to reduce occupational stress levels, according to the CDC, is by redesigning jobs or making organizational changes.
Employers can reduce occupational stress by:
Keeping workloads reasonable
Clearly defining employee's roles and responsibilities
Increasing worker participation in decision-making that affects their jobs
Reducing uncertainty about career development and creating clear promotion and reward pathways
Creating opportunities for employees to interact socially
At the end of the day, both the employers and employees will benefit from such changes. Reducing levels of stress makes for happier and more productive employees.
Please seek the advice of a qualified professional before making decisions about your health or finances.
Last Modified: March 22, 2023
Share This Page
33 Cited Research Articles
Consumernotice.org adheres to the highest ethical standards for content production and references only credible sources of information, including government reports, interviews with experts, highly regarded nonprofit organizations, peer-reviewed journals, court records and academic organizations. You can learn more about our dedication to relevance, accuracy and transparency by reading our editorial policy.