Uber & Lyft Rideshare Assaults
Thousands of people experience assault during rideshare rides each year. People who experienced rideshare sexual assault have sued providers for lax driver screening policies, holding that major rideshare companies such as Uber and Lyft have fallen short in protecting riders and drivers.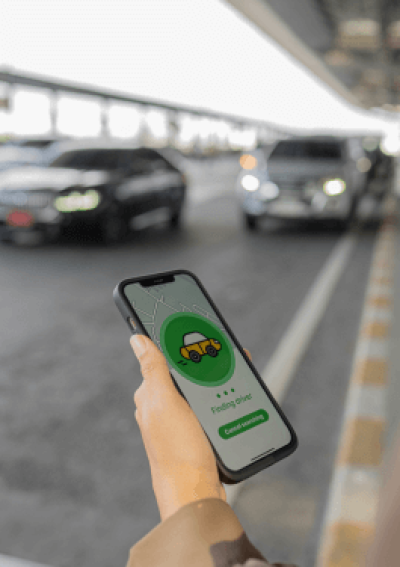 Uber and Lyft Assault Statistics
According to the most recently available information from Uber, it received 3,824 reports of sexual assault in 2019 and 2020. More than half of those reporting Uber rideshare assaults to the company were passengers. Lyft's safety report provides similar information for 2019, with 1,807 sexual assaults reported.
Both Uber and Lyft report a 99% safety rate for trips using their services. However, thousands of passengers and drivers report a rideshare assault or personal injury each year. People have filed rideshare lawsuits as a result of in-ride incidents.
Key Rideshare Statistics
Roughly 36% of U.S. adults use ridesharing apps.
Uber reported 3,824 cases of sexual assault on Uber-initiated rides and 20 fatalities because of physical assault during rides in 2019-2020.
Lyft reported 1,807 incidences of sexual assault, including four fatal physical assaults, during rides in 2019.
Lyft reported a 19% decline in assault rates during U.S. rides compared to the previous reporting period.
These facts represent the most recently available information from rideshare companies. External factors, including a decrease in ridesharing during the COVID-19 pandemic, may affect these figures.
Are Companies Liable for Rideshare Assault?
Both Uber and Lyft claim they're not responsible for rideshare assault because drivers are independent contractors and not employees. However, they have acknowledged the problem and are taking steps to increase rider and driver safety.
The U.S. Equal Employment Opportunity Commission provides guidance on the liability of companies dealing with contractors and clients. Employers are responsible for controlling the harassing behavior of independent contractors or customers if they know about the behavior or could be reasonably expected to know about it. This undermines the claims of rideshare companies attempting to exclude themselves from liability because of their nonemployee relationship with drivers.
Some legal experts believe rideshare companies have demonstrated knowledge of harassing behavior and assaults through periodic safety reports. Additionally, they claim that while companies have made changes to hiring and screening practices as well as assault reporting procedures, they have overall fallen short of creating a safe environment for riders and drivers.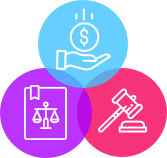 Were you or a loved one assaulted by a rideshare driver?
Get your free case review today.
How Might Uber and Lyft Help Prevent Future Assaults?
Major rideshare companies are taking steps to reduce sexual assault and other violence during rides by using technology updates and expert guidance on safety measures. In addition to technological updates, they are turning to experts to provide guidance on implementing programs and policies and offering more support to those who have experienced sexual assault while using Uber or Lyft.
Recommended Rideshare Safety Measures
Improve initial driver screening processes and adherence to community guidelines
Provide training and oversight for drivers
Perform annual follow-up checks to capture new information
Make assault reporting easier with increased access to reporting tools
Implement post-reporting support services
Uber is creating technological solutions to improve safety. For example, Uber's Follow My Ride feature allows riders to share their location with a family member or friend. The in-app Emergency Button provides a direct and immediate connection to local emergency responders.
To reduce Lyft driver assault claims, the company is focusing on policy improvements in three categories: before, during and after the ride. Lyft reports routine monitoring for criminal convictions and driver deactivation as necessary. Additionally, drivers must undergo training created by the Rape, Abuse & Incest National Network. Passenger safety features include routine route check-ins, location-sharing capabilities and one-touch emergency connection to a security professional.
How to Report Assault to Rideshare Apps
Riders and drivers can report rideshare assault through in-app emergency features, online or by calling the appropriate rideshare company's reporting number. During a ride, in-app emergency reporting buttons are the easiest and most discreet options for reaching out. These safety features connect with a security professional (Lyft) or emergency services (Uber) to get help when needed.
Those who have experienced Lyft or Uber sexual assault should also file a report with local police. People can find additional support and resources by calling the National Sexual Assault Hotline at 1-800-656-4673 or using the organization's online chat feature.
Ways to Report Rideshare Assault
Contact the rideshare company online
Call the National Sexual Assault Hotline
Use available in-app reporting features
File a police report
Finding support and information on how to report Uber sexual assault claims on the Uber website can be difficult. The dedicated 24-7 support team and app help menu are easier to navigate. Uber provides a "Safety Toolkit" section in its app with all safety-related information in case of an emergency.
Lyft encourages individuals to report inappropriate behavior or Lyft sexual assault claims through the app or by phone. The company maintains it will never retaliate against someone filing a claim.
Filing an Assault Lawsuit Against a Rideshare Company
The first step in filing an Uber sexual assault lawsuit is to speak with a lawyer who has had success litigating similar cases. Filing a lawsuit against a rideshare company can help hold the company responsible for its failure to provide a safe environment for riders and drivers. It may also be a means of seeking compensation for personal injuries sustained during the assault.
Schedule a consultation to discuss the specifics of your rideshare assault case. After reviewing the details, if you and the attorney decide to move forward with a lawsuit, the law firm will file and manage the case. Your legal team will negotiate on your behalf and represent you in court if the case goes to trial.
Please seek the advice of a qualified professional before making decisions about your health or finances.
Last Modified: November 2, 2023
Share This Page
7 Cited Research Articles
Consumernotice.org adheres to the highest ethical standards for content production and references only credible sources of information, including government reports, interviews with experts, highly regarded nonprofit organizations, peer-reviewed journals, court records and academic organizations. You can learn more about our dedication to relevance, accuracy and transparency by reading our editorial policy.