Vehicle Safety
Automakers have recalled millions of vehicles for faulty parts that injured or killed hundreds of American drivers and passengers. To help ensure your safety, you can research your vehicle's safety rating, report safety problems with your car and find out whether your car has been recalled.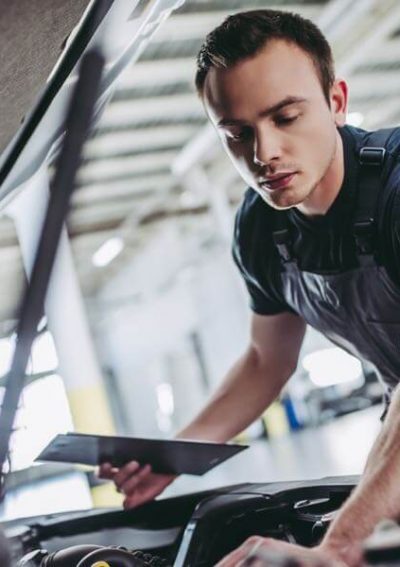 The typical car contains about 30,000 parts when you count every nut, bolt and washer. Hundreds of these parts are critical for the vehicle to function safely. And sometimes when one of those critical parts fails, it can kill or injure people.
When manufacturers or federal regulators identify a faulty part that could threaten people's safety, they will recall the vehicle to fix the problem. But it may take time for them to identify the exact cause.
Fixing recalled parts as quickly as possible can help you avoid injuries. You should respond quickly to recall notices and be alert to possible safety issues with your vehicle.
While certain government agencies oversee vehicles' safety, drivers can do their part, too, by doing research before buying or leasing a car and checking their cars for issues periodically.
Vehicle Safety Ratings
You can check out many vehicles' safety ratings before you buy a new car or if you want to see how your vehicle compares to others. Both the National Highway Traffic Safety Administration and the Insurance Institute for Highway Safety have rating systems.
NHTSA has been conducting crash tests since 1978, and it implemented its 5-Star Safety Ratings system in 1993. The system tests vehicles for frontal impact, side crash protection and rollovers. The better a vehicle protects the driver and passengers, the more stars the agency awards.
In 2006, the agency required that window labels on new vehicles include 5-Star Safety Ratings information. The agency has also used data from the tests to recommend new safety features, including rearview back up cameras and automatic emergency braking systems to prevent rear-end collisions.
The Insurance Institute for Highway Safety also conducts periodic crash tests for crashworthiness, and crash avoidance and mitigation. It defines crashworthiness as how well a vehicle protects the driver and passengers in a crash. It looks at crash avoidance and mitigation to recommend technology that can prevent crashes or minimize damage and injuries.
The nonprofit conducts six types of crash tests involving different types of frontal collisions, roof strength and head restraints. It does not test every model every year. But if a vehicle is substantially redesigned beyond the previous year's model, it must be tested again to receive an IIHS rating.
Vehicle Safety Checklist
Check your car for safety issues from time to time. Finding a problem and fixing it quickly can save money and prevent a potentially life-threatening problem.
Battery

Batteries should be replaced about every four years or sooner in places with extreme heat or cold. Carrying jumper cables or an emergency battery charger can prevent you from being stranded.

Fluids

Oil, transmission fluid, coolant and other fluids are essential to keep your car from breaking down. Most are checked during routine servicing. Your owner's manual will show you how to check many fluids yourself.

Lights

Check to see if all lights are working by asking someone to walk around the vehicle as you switch lights on and off.

Potential leaks

Spills on your garage floor could be a sign of serious fluid leaks.

Steering

A dashboard warning light alerts owners of newer cars to problems with the steering system. Older cars may have belts or hydraulic systems that can wear out or leak. They should be checked as part of the vehicle's routine maintenance.

Tire pressure

Check pressure regularly and pay attention to the dashboard warning light.

Tire tread

Place a quarter upside down into your tire tread. If you can see all of Washington's head, your tires are unsafe and should be replaced.

Warning lights

If you have a dashboard light that remains on, it is a sign of a serious problem. You should get the vehicle inspected immediately and make repairs as needed.

Wipers

Wipers should be replaced every six months to a year. They wear out faster on cars parked outside. You should run them periodically with the washer fluid to make sure they don't smear.a
Recalls
Vehicle recalls happen when a serious safety defect or other major problem occurs. Manufacturers usually order recalls voluntarily. But the National Highway Traffic Safety Administration may investigate complaints if a defect is difficult to identify or prove. These investigations may also lead to recalls.
5 Largest Vehicle Recalls of 2018
Fiat Chrysler (66 models) | 4,846,855 Recalled

Cruise control remained on even after drivers tried to cancel it

Ford F-150 Pickup Trucks | 1,619,112 Recalled

Sparks from a seatbelt component could cause an insulation fire in the trucks' body

Honda & Acura (41 models) | 1,357,311 Recalled

Takata airbags could potentially explode unexpectedly

Ford Fusion & Lincoln MKZ | 1,301,986 Recalled

Defective bolt could allow the steering wheel to detach while driving

Ford Focus | 1,282,596 Recalled

Defective valve could cause a sudden engine stall while driving
Roughly 500 people have died and more than 1,300 have been injured from problems that led to four major vehicle recalls since 2000. Deaths and injuries have also led manufacturers to recall millions of vehicles because of faulty ignition switches, airbags or other parts.
Two of the most serious recalls in recent years involved defects that killed dozens of people. General Motors issued a recall over faulty ignition switches in 2014, and several car companies recalled about 37 million vehicles equipped with Takata airbags beginning that same year.
News reports have indicated companies knew about problems with both the switches and airbags as long as 10 years before ordering recalls.
The Takata airbag recall has continually expanded since 2014. About 50 million of the defective airbags have been recalled. It's affected about 37 million vehicles. The numbers differ because some cars had only one of the defective parts while others had two defective bags installed.
The task of replacing the devices has been a logistical challenge for carmakers and dealerships. New rounds of Takata recalls have been announced periodically, including one for more than 1.3 million vehicles in 2018 and another 1.7 million in 2019.
In December 2018, the National Highway Traffic Safety Administration estimated 16.7 million recalled Takata airbags still had not been repaired, and close to 10 million more will be added to the recalls in January 2019.
Deadly Vehicle Recalls
Recall
Year Ordered
Problem
Deaths & Injuries
Takata Airbags
2014 - Ongoing
Exploding airbags sent shrapnel into drivers and passengers
15 deaths
250 injured
General Motors Ignition Switches
2014
Vehicles suddenly shut off while driving and caused crashes
124 deaths
Toyota Phantom Acceleration
2009
Vehicles suddenly accelerated without warning because of foot pedal and floor mat designs
89 deaths
57 injured
Firestone Tires
2000
Tread separated from tires and caused blowouts and vehicle rollovers
271 deaths
800+ injuries
How Recalls Happen
Consumer complaints are usually the first step in vehicle recalls. The National Highway Traffic Safety Administration encourages people to report safety problems they notice with their vehicles. If several people report the same problem, the agency can open an investigation.
Report a problem
You can file a
Vehicle Safety Complaint
about your vehicle, child car seats, tires or other equipment with the National Highway Traffic Safety Administration.
An investigation begins with screening the complaints that come into the agency's database. The agency may also begin a probe if it receives a petition about safety concerns.
The agency then examines the problem and only closes the investigation once it notifies the manufacturer of a defect it found or if the investigators are unable to identify a safety defect.
If a manufacturer or the National Highway Traffic Safety Administration orders a recall, the manufacturer has to fix the problem free of charge. The company can repair the part, replace it, offer a refund or in some cases, buy the vehicle back from the consumer.
How to Find Out Whether Your Vehicle Is Recalled
Manufacturers are required to notify registered owners of recalled vehicles by first class mail within 60 days of a recall. In most cases, consumers can also find out from the National Highway Traffic Safety Administration whether their car or light truck has been recalled. The agency compiles a searchable list of vehicle identification numbers, or VINs, for all recalled cars, trucks and motorcycles.
Consumer Resource
The National Highway Traffic Safety Administration lets you enter your car's
vehicle identification number
(VIN) to see whether it's been recalled.
The list covers all safety recalls still underway and those going back 15 years. But the database has some limitations. It may take some time for newly announced recalls to be added to the list. It also does not include recalls by small vehicle companies that make limited numbers of vehicles, recalls that are not safety-related or recalls of international vehicles.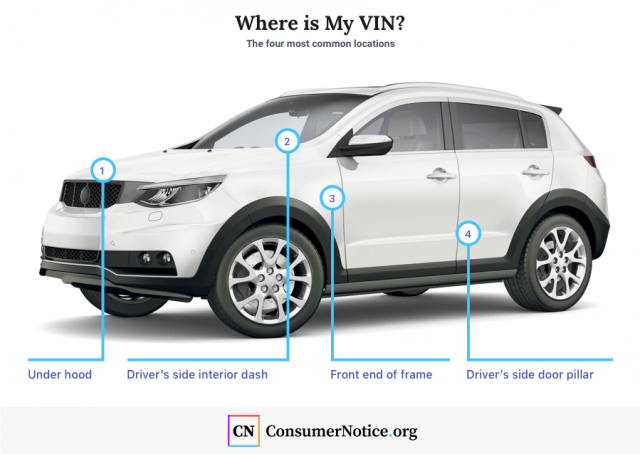 It's important to have your vehicle repaired as soon as possible after it's been recalled. But the National Highway Traffic Safety Administration estimates 1 in 4 recalled vehicles are never fixed, leaving potentially millions of unsafe cars, trucks and motorcycles on the road.
Your recall letter will describe the problem and tell you what steps you should take. A recall doesn't always mean you are in immediate danger, and you may still be able to drive the vehicle.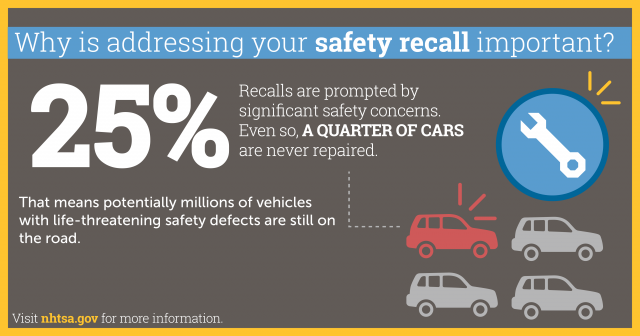 You should check the letter to see if the problem affects an important operating feature of the car. These include fuel systems, braking and steering. If you are unsure about how safe it is to keep driving, you should contact your dealership.
You will need to schedule repairs at the dealership. Take your recall letter or notice with you. If a dealership tries to charge you for the repairs, ask to speak to a manager. You can also call the manufacturer. A contact number will be in the recall letter. Or you can call the National Highway Traffic Safety Administration at 888-327-4236 and report the problem.
Please seek the advice of a qualified professional before making decisions about your health or finances.
Last Modified: August 18, 2021
Share This Page
15 Cited Research Articles
Consumernotice.org adheres to the highest ethical standards for content production and references only credible sources of information, including government reports, interviews with experts, highly regarded nonprofit organizations, peer-reviewed journals, court records and academic organizations. You can learn more about our dedication to relevance, accuracy and transparency by reading our editorial policy.