Rock 'n Play Alternatives
Reports of nearly 100 infant deaths associated with the Fisher-Price Rock 'n Play prompted two recalls, a congressional investigation of all brands and passage of the Safe Sleep for Babies Act that banned inclined sleepers. Safe alternatives are available with recommended flat and firm surfaces.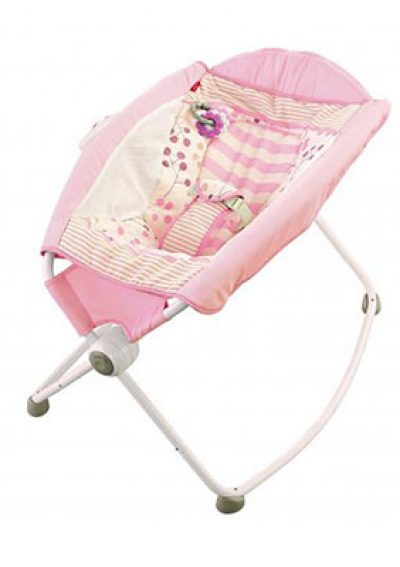 Are Alternatives to Inclined Sleepers Available?
Alternatives to inclined sleepers are available and include recommended safety features such as flat surfaces and firm mattresses or padding. The U.S. Consumer Product Safety Commission explains that the safest place for an infant to sleep is on a "firm, flat surface in a crib, bassinet or play yard."
Parents looking for safe alternatives to inclined sleepers must consider the firmness or amount of padding of the surface and its angle. Baby proofing nurseries also includes removing child safety risks in infant sleeping areas such as soft bedding, stuffed animals and pillows.
Inclined sleepers, including the Fisher-Price Rock 'n Play, were initially marketed as safe sleep spaces for infants. After hundreds of injuries and nearly 100 deaths, the CPSC recalled Fisher-Price's product twice and the U.S. House Committee on Oversight and Reform investigated. In 2022, President Biden signed H.R. 3182 – the Safe Sleep for Babies Act – into law, which bans inclined sleepers.
While families seek safe alternatives for their children, those whose infants were injured using the Fisher Price Rock 'n Play have filed legal claims. Rock 'n Play lawsuits include a 2020 gross negligence and wrongful death suit a mother brought against the company after her child died in 2018, just months before the CPSC issued the first recall.
Top 5 Safe Alternatives to Rock 'n Play
Recommended types of inclined sleeper alternatives are selected based on American Academy of Pediatrics research on the prevention of Sudden Infant Death Syndrome. SIDS is the leading cause of infant deaths in the U.S.
With all alternative options, don't use any extra support to create an incline and avoid adding blankets, pillows and bumpers or any other padding. The safest alternatives to inclined sleepers are:
Bassinets: With firm mattresses and completely flat surfaces, these are safe options until babies can roll over.
Cradles: Firm and flat mattresses in cradles provide safe options until babies can roll over.
Cribs: These are considered safe until children can climb out and then a transition to a toddler bed should begin.
Handheld Infant Beds: These include portable bassinets, cradles and cribs and must have flat mattresses. (Carriers like car seats, however, are not considered safe sleepers.)
Play Yards: With firm and flat surfaces and toys removed, play yards can be safe for sleeping.
Children's products undergo thorough safety testing and are subject to specific federal safety rules that are stricter than those for adult products. Although rigorous safety testing requirements exist for all products intended for children, recalls still happen. Parents should always check that any product for their child's use hasn't been recalled. The CPSC lists all recalls on its website.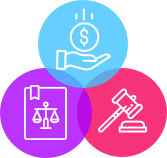 Did your infant get seriously injured or die while using a Fisher-Price Rock 'n Play Sleeper?
Get your free case review today.
Why Aren't Car Seats Safe Sleep Alternatives?
Car seats should not be used as an alternative to inclined sleepers. When studying infant fatality data between 2004 and 2014, researchers found that of nearly 12,000 sleep-related deaths, 348 occurred in devices meant for sitting. Of those deaths, 63% happened while in a car seat.
Experts say that falling asleep in a car seat during short travel distances in the car and while infants are attended should be safe. However, removing portable car seats from vehicles and allowing infants to sleep in them for long periods or while unattended poses significant risk. Only a small fraction of these deaths occurred when the car was moving, and more than half happened in the child's home.
Tips for Choosing an Alternative for Your Baby
When looking for a safe product for your baby's sleeping needs, be sure options allow infants to be placed flat on their backs. Products should also be free of strings or ties, loose fabrics, padding, soft materials or other suffocation and strangulation hazards.
Safe Sleep Guidelines:
Avoid Nonsleepers: Don't use products that aren't sold specifically for sleeping, including car seats outside of vehicles, strollers or swings.
Back to Sleep: Babies should be placed on their backs to sleep.
Bare Is Best: Avoid pillows, soft toys, bumpers, quilts or comforters.
Bassinet and Cradle Mattresses: No more than 1.5 inch thick. Must be flat.
Crib Mattresses: No more than 6 inches thick. Must be flat.
Gaps and Slats: The gap between the mattress and side of the crib should be less than 3 cm or 1/16 of an inch. Slats must be less than 6 cm or 2 ⅜ inches apart.
Posts: Should not extend more than 1/16 of an inch above the top of the sides of the sleeping area.
Sheets: Must be tight-fitting.
While some hospitals and local groups have conducted campaigns to give baby boxes to parents, the CPSC and the AAP both urge caution with their use. Because they may not have undergone rigorous testing, guarantees about their safety cannot be made. Baby boxes have become popular as inexpensive or free options, but organizations such as Cribs for Kids offer safe alternatives, providing cribs to qualifying parties at no cost.
Please seek the advice of a qualified professional before making decisions about your health or finances.
Last Modified: August 24, 2023
Share This Page
13 Cited Research Articles
Consumernotice.org adheres to the highest ethical standards for content production and references only credible sources of information, including government reports, interviews with experts, highly regarded nonprofit organizations, peer-reviewed journals, court records and academic organizations. You can learn more about our dedication to relevance, accuracy and transparency by reading our editorial policy.