Fraud and Scams
Falling victim to fraud may leave you feeling embarrassed and afraid. While these reactions are natural, it's important to report the incident and take appropriate steps to recover. Familiarizing yourself with the most common scams can lower your risk of becoming a statistic.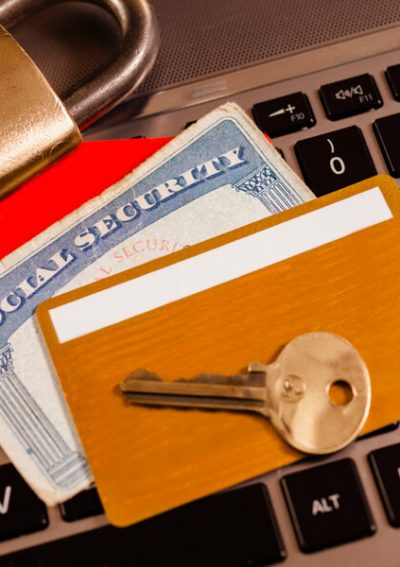 Consumers made 1.1 million fraud reports to the Federal Trade Commission's Bureau of Consumer Protection in 2017 and reported more than $900 million in losses. Because many victims don't report such incidents, the actual volume of crimes is likely many times higher.
Personal data protection is extremely challenging in this age of technology, and anyone can become a target of fraud. Young people seem to report the crime more often. But older victims of scams tend to take a bigger financial hit.
Twenty-something adults reported losing money to schemes in 2017 more than twice as often as those over the age of 70, according to the Consumer Sentinel Network, which reports losses using the median dollar amount — the midpoint of the individual losses from smallest to greatest — as opposed to the average of all reported losses.
The median loss for people in their 20s was about $400. Adults in their 70s reported a median loss of $621, and for people in their 80s, the median loss was $1,092.
Tracking Fraud in 2017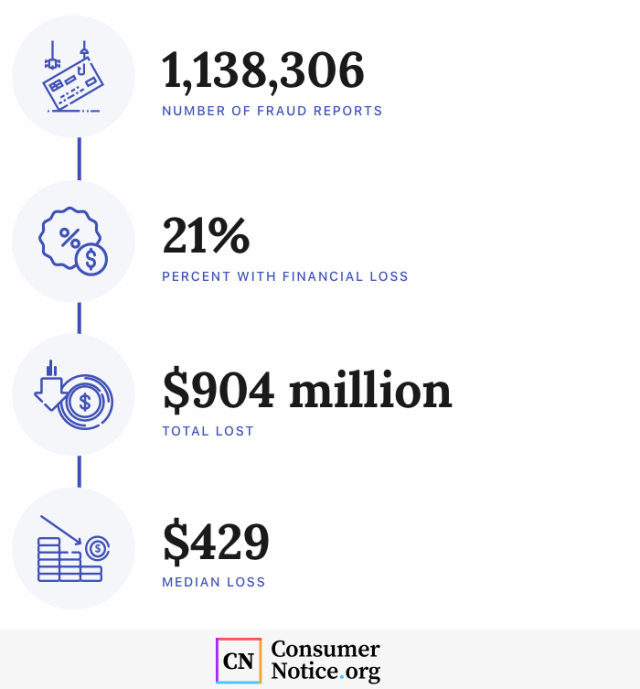 If you've been cheated, you may be hesitant to tell anyone. You might even feel guilty about it and blame yourself for what happened. But it's vital not to let shame stop you from taking critical steps to minimize the damage and help get your life back on track.
Equally important is the ability to spot fraud before it occurs. Understanding the common types of scams can help you protect you and your family.
Common Types of Fraud
Imposter scams were the top type of reported fraud in 2017, and they come in many forms. Fraudsters may impersonate your family members, government officials, a romantic love interest or tech support. But they all have the same endgame. They are trying to fool you to get your money.
Consumers lost an estimated $328 million to 348,000 imposter scams in 2017, according to the FTC. That's more than any other type of fraud. And 70 percent of scammers contacted their victims by telephone.
Some typical types of imposter scams, according to the FTC, include:
IRS Imposter Scams

A caller claims they're with the IRS and your caller ID appears to back up the story. They say you owe back taxes and will be arrested or deported unless you wire them cash or pay the amounts with prepaid debit cards. But they're not from the IRS and are just trying to steal your money.

Family Emergency Scams

The scammers pose as relatives or friends in distress. They ask you to quickly wire money to help with a fake emergency, such as getting out of jail or getting out of a country where they're supposedly stranded. They'll often tell you not to tell a soul and to act as soon as possible with hopes you'll send the money before realizing it's a scam.

Nanny and Caregiver Scams

You're looking for a job on a caregiver site and someone offers you a nice job with a good salary. But there's a catch. Before you start, they tell you you'll need to buy medical equipment or other supplies. They mail you a check and tell you to deposit it in your bank account and transfer the money to a supplier. Once you do that, the check bounces and your money is gone, along with the job that never existed anyway.

Online Romance Scams

You've met someone wonderful online. Soon you're sharing photos and trading emails and feel like you're falling in love. But they live far away and never seem able to visit. Then, they start asking for cash. After you wire some money, they ask for more.
According to the Federal Bureau of Investigation's Internet Crime Complaint Center (IC3), romance scams have led to the highest monetary losses related to online crimes. In 2016, the IC3 received nearly 15,000 complaints of romance scams that cost victims more than $230 million.
Other common types of scams and fraud include:
Phishing scams
Phony prize, contest and sweepstakes scams
Fake charities
Credit scams
Online shopping scams
Immigration scams
Online vehicle sale fraud
Sham business or investment opportunities
Fake work-at-home schemes
Travel scams that offer "free" or cheap vacations with hidden costs
Extended car warranties that are overpriced or worthless
"Free" trial offers for products that aren't free
Advance fee fraud that promises a payout later if you pay
Debt elimination fraud
Fake real estate rentals
Crowdfunding scams
Event ticket resale scams
Fake home repair/computer repairs
Ransomware scams
Pyramid and multi-level marketing schemes
Grant-related scams that falsely promise free money from the federal government
While the median amount lost to fraud in 2017 was $429, some categories generated more significant losses. The median loss from travel, vacation and timeshare scams was $1,710. Losses to fraudulent mortgage foreclosure relief and debt management rang in at about $1,200 per individual, and job opportunity scams swindled people out of approximately $1,063 per reported incident.
Identity Theft
The damage can be even greater, however, when a scammer ends up stealing your identity. Identity theft occurs when a fraudster uses someone else's personal data to take over or create new accounts or commit other crimes.
Approximately 371,000 Americans were victims of identity theft in 2017, according to FTC data. Credit card fraud topped the list of identity theft reports in 2017, followed by tax fraud. Other types of identity theft included: phone and utilities fraud, bank fraud, loan or lease fraud and fraud involving government documents or benefits.
Frequent Targets
The U.S. Senate Special Committee on Aging estimates that seniors lose nearly $3 billion annually to financial fraud. Many fail to report the crime because they are embarrassed they were conned or they're unsure of how to report it. Others may not even realize they've been duped.
Members of the military and veterans are also frequent targets of fraud and scams. According to an AARP study, nearly 80 percent of veterans reported being targeted by a scam attempt within the last five years related in some way to their veteran status. Almost a quarter of veterans say they receive 10 or more suspect calls each week.
Senior Scams
Elder fraud is so common that the U.S. Senate Special Committee on Aging held special hearings on the problem in March 2018. The hearings featured testimony by Rita and Stephen Shiman, a couple from Maine who in 2015 had been victims of a scheme by someone impersonating their grandson, Kabo, an adopted native of Botswana.
The caller, who sounded just like Kabo, told the Shimans he had gone to Atlanta for a friend's funeral but had been arrested and was stuck in the county jail. He begged them not to tell his parents. Then they received a phone call from Kabo's supposed public defender, George Diaz, who asked them to wire him $1,320 to a pay a bond that would get their grandson out of jail.
The couple wired the money via Western Union, but Diaz called back asking for more. That's when they began to sense something was amiss.
There were so many red flags. We replayed the entire incident over and over, and couldn't believe we had been so duped.
A subsequent call to the public defender's office in Atlanta revealed that there was nobody there named George Diaz. The Shimans realized they'd been scammed when they called their son's house and Kabo picked up the phone.
"It's very easy to play Monday morning quarterback," the Shimans told the U.S. Senate Committee on Aging. "There were so many red flags. We replayed the entire incident over and over, and couldn't believe we had been so duped."
In 2013, the Senate panel set up a toll-free Fraud Hotline to help increase reporting and awareness of consumer fraud against seniors. More than 6,800 people have called the hotline since its inception. In 2017, the hotline received 1,463 complaints from individuals reporting possible scams.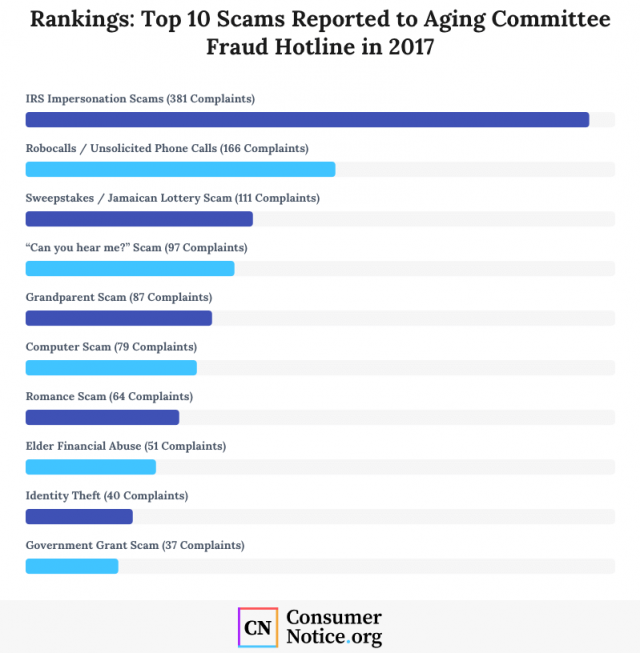 Seniors who have been scammed can call the toll-free Fraud Hotline at 1-855-303-9470 to speak with Senate committee staffers and investigators who are experienced in dealing with scams and fraud. They help callers report incidents to the proper authorities, and they provide helpful tips to reduce the chances of being targeted again.
Fraud Against Veterans
Veterans are victimized by fraud nearly twice as often as non-veterans, according to research by the AARP. Military consumers reported $26 million in losses to impostor scams in 2017.
In fact, the problem is so rampant that the AARP and the U.S. Postal Inspection Service have launched an initiative known as Operation Protect Veterans to raise awareness of some of the more common scams and fraud.
According to an AARP study, common veteran scams include:
Requests to donate money to support fellow veterans
Invitations to participate in a government program that will generate lots of cash
Getting the military to pay for a back, knee or arm brace
Improving the terms of a VA loan
Purchasing discounted cremation services because of military service
Veterans and servicemen and women are also losing more money to scams than the general population. The median loss reported by members of the military was $619, according to the FTC. That amount is 44 percent higher than for non-military consumers.
Avoiding Scams and Fraud
As the old saying goes, an ounce of prevention is worth a pound of cure. And the good news is there are ways to protect yourself and your family from fraud and scams.
10 Tips to Outsmart a Con Artist
Don't trust your caller ID. Thanks to technology, con artists can easily "spoof" numbers to make a call look like it's coming from the Social Security Administration, IRS or any other place.
Never wire money to strangers or deposit a check and wire money back. It can take weeks to uncover a phony check and you will be responsible for repaying the bank for bounced checks.
Learn to spot imposters. Con artists will often pretend they're someone you trust, such as a family member, government worker or charity representative.
Don't be pressured to act quickly. If a caller is threatening you or trying to hurry you, hang up and report it to the FTC. Also report recorded sales pitches. They are illegal.
Beware of free travel and free trial offers.
Don't hand out any personal information, such as your Social Security number or credit card number, in responses to an incoming call.
Don't give control of your computer to any third party who unexpectedly calls you.
Be cautious about sharing information on Facebook and other social networks. Crooks may mine your social media accounts for personal information that can help them hack your accounts.
Learn how to spot phishing attacks and don't click on links or attachments in unsolicited emails.
Sign up for the FTC's free scam alerts to get emailed tips and advice.
If you receive a suspicious call, hang up immediately and report it to the FTC. You may also want to register your phone numbers with the national do-not-call registry at www.donotcall.gov. It takes about 31 days to take effect. If you continue to receive unwanted sales calls from telemarketers after that, you can file a complaint.
What to Do If You've Been Scammed
If you believe you've been a victim of identity theft or another type of scam, it's important to act quickly.
Steps you should take right away, according to the FTC, include:
Call the fraud department for creditors, banks or other companies where you know fraud occurred and ask them to close or freeze accounts.
Place a fraud alert on your credit file. Fraud alerts are free and you need only call one credit reporting agency — Experian (888-397-3742), Equifax (800-685-1111) and TransUnion (888-909-8872) — to have it placed with all three.
Report the crime to the Federal Trade Commission.
File a report with your local police department.
Filing a fraud alert won't cut off your access to credit, but it will make it harder for someone to open an account in your name. The alert lets businesses know you may have been a victim of fraud and requires them to verify your identity before extending any new credit in your name.
Did you know?
Only 15 percent of fraud victims in the United States report the crimes to law enforcement.
You might also consider setting up a credit freeze. Also known as a security freeze, this will essentially lock down your credit. Potential lenders or creditors won't be able to access your credit report unless you unfreeze your account.
Other "next" steps recommended by the FTC include:
Closing any new accounts opened in your name
Removing bogus charges from your account
Correcting your credit report
Depending on the severity of the fraud, you may also need to contact the Social Security Administration, Department of Motor Vehicles, utility companies, debt collectors and others.
The FTC will walk you through these steps on IdentityTheft.gov. The site will help you craft a personal recovery plan and track your progress. The agency also provides draft letters and forms that you can send to credit bureaus, debt collectors and others.
Please seek the advice of a qualified professional before making decisions about your health or finances.
Last Modified: July 21, 2023
Share This Page
29 Cited Research Articles
Consumernotice.org adheres to the highest ethical standards for content production and references only credible sources of information, including government reports, interviews with experts, highly regarded nonprofit organizations, peer-reviewed journals, court records and academic organizations. You can learn more about our dedication to relevance, accuracy and transparency by reading our editorial policy.