Tech Support Scams
Tech support scams are a growing concern, posing risks to personal information and finances. This article covers common support tech scam types, offering essential tips to avoid them and guidance on what to do if you fall victim to a tech support scammer.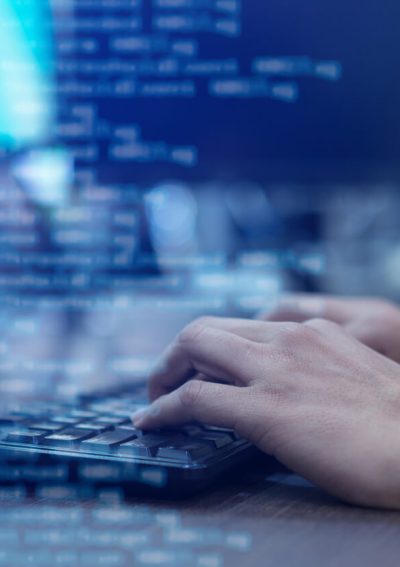 What Are Tech Support Scams?
Tech support scams are a growing issue for consumers, posing serious personal information and financial risks. These scams typically involve someone impersonating a tech support professional from a legitimate, well-known company who offers to help unsuspecting victims solve computer-related problems like viruses.
The end goal of such fraud and scams is to trick victims, often older adults, into providing personal and financial information or allowing remote access to their computers.
The recent Geek Squad tech support scam involved scammers impersonating Best Buy employees. The scammers persuaded victims to provide remote computer access, after which they installed spyware and stole banking credentials.
Tech Support Scam Types
While they all aim to exploit unsuspecting victims for personal gain, tech support scams come in various forms and use different tools of communication and methods of fraud. Understanding the different types of scams can help people recognize warning signs and protect themselves from these malicious schemes.
The Federal Bureau of Investigation has warned the public about tech support scams targeting financial accounts using remote desktop software. Scammers are also constantly adapting their tactics, so staying up to date about the latest tech support scams is key to preventing a data breach.
Phone Call Scams
Phone call scams are prevalent, with many tech support scammers using robocalls to reach potential victims. Scammers then impersonate representatives from well-known tech companies or claim to be part of a support team that fixes computer issues.
They may ask for remote access to your computer or request personal information under the guise of verifying your identity. To protect yourself, be cautious when answering unfamiliar calls and don't give out sensitive information.
Web Scams
Web scams often use pop-up ads or fake websites to try to trick you into believing your computer is compromised and needs tech support. To stay safe, never click on suspicious pop-ups or links in unsolicited messages.
These tech support scams cast a wide net and can be highly lucrative. One web scam generated more than $10 million from more than 20,000 victims. They can also lead to significant financial losses for individuals, with one U.S. couple losing $1.1 million in a web scam.
Email Scams
Email scams typically involve phishing attempts. Scammers send emails impersonating a legitimate tech support company or popular service like iCloud.
The scammers will often claim to have detected unusual activity on a victim's account, then request their personal information or direct them to a malicious website. Always double-check a sender's email address and avoid clicking on unknown links or attachments.
Avoiding Tech Support Scams
The No. 1 piece of advice government agencies offer to avoid tech support scams is to remember that legitimate tech support companies will never initiate unsolicited contact. If you receive a phone call or email telling you that your computer has been hacked or infected by malware, hang up the phone or do not reply to the message.
Here are five key tips to better protect your information and significantly reduce your risk of falling victim to a support tech scam:
Always keep your computer's security software updated.
Be cautious of unsolicited phone calls, emails or pop-up ads offering tech support or claiming that your digital devices are infected or compromised.
Educate yourself and stay informed and vigilant about the latest scam tactics.
Never provide personal or financial information or remote access to your computer to someone you don't know and trust.
Verify the identity of any person claiming to be from tech support before providing any information.
Individuals who are less computer literate are particularly susceptible to tech support scams and are encouraged to exercise caution. Be assertive in your interactions and safeguard your personal information.
What to Do if You Were Scammed
If you think you may have been scammed or are questioning an interaction, it's crucial to act quickly. Take the following steps to protect your information and finances:
Depending on how you paid, contact the proper financial institution (bank or credit card company) to stop the transaction.
If you paid with a gift card, contact the issuing company and request a refund.
Secure potentially compromised personal information and change any passwords and login information.
Keep original documentation, emails, faxes and logs of all communications.
Report the scam to the appropriate authorities, such as the Federal Trade Commission's Consumer Response Center, your state attorney general's office, the FBI's Internet Crime Complaint Center and the Better Business Bureau.
Expect additional attempts at contact as tech support scammers often share the database of information they collect. Stay informed, be cautious moving forward and learn from your experience to avoid future scams.
Please seek the advice of a qualified professional before making decisions about your health or finances.
Last Modified: July 21, 2023
Share This Page
13 Cited Research Articles
Consumernotice.org adheres to the highest ethical standards for content production and references only credible sources of information, including government reports, interviews with experts, highly regarded nonprofit organizations, peer-reviewed journals, court records and academic organizations. You can learn more about our dedication to relevance, accuracy and transparency by reading our editorial policy.