Cyberbullying
Cyberbullying is becoming common online, with teenagers and older children at greatest risk. Effects of cyberbullying range from anxiety and feelings of loneliness to self-harm and suicide. Cyberbullying on social media can be hard to spot, but parents can take steps to prevent it.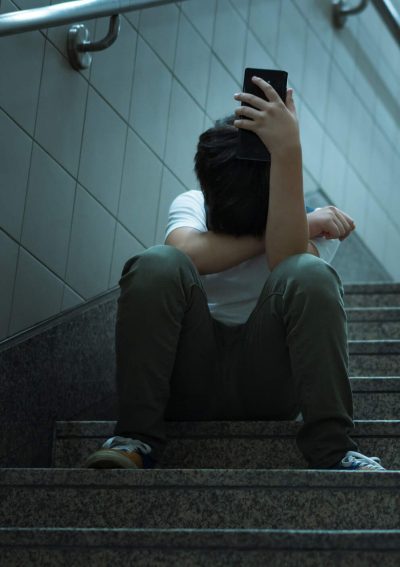 What Is Cyberbullying?
Bullying involves any acts, spoken or written words intended to harass or intimidate an individual or cause physical harm to them or their property. Cyberbullying refers to these actions when they occur in an online environment or through digital devices like cell phones or computers.
Common examples of cyberbullying are sharing negative, harmful or false content about someone else. Cyberbullying can also include sharing embarrassing or humiliating personal information, stalking or threatening harm.
Cyberbullying can happen through text messages, apps, emails, chat forums, social media or gaming platforms. The National Center for Education Statistics and the U.S. Bureau of Justice Statistics report that 28% of children in grades 6-12 have been bullied. Of those, approximately 16% of U.S. high school students report they have experienced cyberbullying.
Cyberbullying Tactics
Cyberbullying tactics often involve social media, chat apps or gaming platforms but can spill over into life offline. Some cases may involve multiple people targeting a classmate both in school and on social media. Abuse in a relationship may develop through online interchanges, such as harassment via messaging services or online stalking. This aggression may extend to face-to-face interactions.
Common Cyberbully Tactics
Creating a hurtful webpage about someone.
Posting embarrassing pictures or videos of someone.
Posting hurtful comments, names or content online about someone's characteristics, including race, religion or ethnicity.
"Spilling the Tea," or the intentionally hurtful distribution of personal information through an anonymous social media account.
The destruction or threat of destruction of someone's privacy through posting sensitive information online. This is called "doxing" and is often used as a revenge tactic.
Telling someone to kill themselves or threatening harm to a person using the internet or messaging.
Using a fake online persona to ask for or post private, personal or false information about a person. This fake identity is sometimes called a "Sockpuppet."
Cyberbullying contributes to social media harm and is increasing in prevalence with the rise in adolescent social media use. Cyberbullying that involves social media may be hard to notice and prevent, but schools, government agencies and health care practitioners can offer ways to detect cyberbullying.
If you suspect your child is being bullied online, speak with their school about resources and guidance. Have an honest conversation with your child about what kind of bullying they are experiencing, how it happens and when to log off for their own safety and protection. Speak with your child's doctor if you notice mood changes that you think could be linked to cyberbullying.
What Are the Effects of Cyberbullying?
Bullying of any type causes harm to the targeted person, but some research suggests that cyberbullying can cause greater anxiety, depression and loneliness than in-person bullying. Because the targeted individual must endure messages or comments whenever accessing the internet, feelings of isolation and confinement may be exacerbated.
Negative Outcomes of Cyberbullying on Adolescents
Alcohol or drug use
Anger
Anxiety
Decreased appetite
Depression
Diminished academic performance
Fear
Feelings of loneliness or being overwhelmed
Frequent headaches
Insecurity
Nausea or stomach pain
Skipping class or refusing to go to school
Thoughts of self-harm
Trouble sleeping
Violent thoughts or behavior
Wanting to change schools
Withdrawing from friends, family or activities
Social media harm statistics indicate that cyberbullying can seriously impact mental health and development of adolescents. In a 2023 psychiatric study, more than 40% of participants experienced cyberbullying and 21% considered harming themselves as a response to cyberbullying.
More than a quarter of the teenagers in the study found that cyberbullying negatively affected academic performance and 20% considered leaving school to escape cyberbullying. The researchers also noted that there was a higher rate of cyberbullying among male students as opposed to the female student population.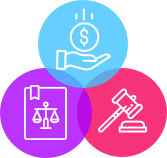 Has your child suffered a serious injury after using social media daily or weekly?
Get your free case review today.
How to Deal With Cyberbullying
People who are experiencing cyberbullying can take immediate steps such as writing down the date and time of all instances, saving screenshots of messages or comments, and by not replying to any harmful messages or content. They can also block the cyberbully and report incidents to online service providers.
If cyberbullying escalates to racial prejudice, sexually explicit or predatory messages, threats of physical harm or stalking, it should be reported to the police. Even though you may not know who is doing the cyberbullying, reporting such incidents creates a paper trail that can prove useful in the future.
Parents and teachers must keep communication lines open with their child or teenager and look for changes in behavior, emotions or overall health. If parents notice worrying shifts in their child, it is important to discuss potential cyberbullying. Creating a safe, open environment for communication will increase the child's comfort level in sharing their experiences.
Another route for support is helplines. The 988 Suicide and Crisis Lifeline is an excellent resource if self-harm or suicide is a concern and can be reached by texting 988.
Resources to Help Stop Cyberbullying
Call 911 if someone is at risk of immediate harm or a crime has occurred.
Find a local therapist or mental health service provider if behavioral changes have been noticed.
Inform the targeted person's teacher, school counselor and principal if the cyberbullying incident happened on school property or during school hours.
If cyberbullying includes harassment based on race, color, nationality, sex, religion or disability, and the school is not addressing the actions, cyberbullying cases can be brought to the state's Department of Education, the U.S. Department of Education and the U.S. Department of Justice, Civil Rights Division.
Message 988 or visit the website for the National Suicide Prevention Lifeline.
Older children or teenagers who are being bullied can document and report the behavior. To help do this, they can take screenshots of conversations and messages and keep a log of dates and times. This information can be given to school officials, counselors or the police and can also be used to report the bullying to the online site where it happened.
In some cases, cyberbullying has led to social media lawsuits. If you think you have a cyberbullying lawsuit claim, find an experienced attorney who has dealt with cyberbullying cases to advise your next steps.
How to Prevent Cyberbullying
Teachers, school counselors and other adults who are around children or teens regularly play an instrumental role in the prevention of cyberbullying. These adults can speak to children and parents about suspected cyberbullying, but they can also help implement positive social norms and instill stronger emotional intelligence in children and teenagers.
Developing emotional intelligence allows a child to understand how words and actions can cause harm to others and how to communicate their own emotions. The intervention of a trusted peer can help hesitant individuals speak up when talking about the feelings and fears surrounding cyberbullying. The website Teach.com offers a wide variety of bullying support links and documents for teachers and parents.
Parents should also be on the lookout for cyberbullying behavior from their child or teenager. A sudden increase in online contacts, hiding screens and becoming more secretive can be indicators of engagement in cyberbullying behavior. Speaking with your child in a nonjudgmental way about cyberbullying can help them understand what cyberbullying is and the impact of their actions. You may need to limit access to technology, use online monitoring programs or involve a therapist or teacher if the behavior continues.
Cyberbullying Laws and Policies
While there is no federal legislation prohibiting cyberbullying, there are laws in every state against various forms of bullying. U.S. discriminatory harassment laws protect against common themes of cyberbullying messages and comments.
Cyberbullying that involves threats or violence can violate federal harassment laws. A school must respond to accusations of cyberbullying within their student population to comply with federal law enforced by the Department of Education
Once a cyberbullying incident has been reported at school, the administration must investigate and resolve the situation. The school must move forward with a prompt, impartial and thorough investigation, including interviewing all students and staff involved and documenting the results.
The school must also let the targeted student know what steps they are taking concerning the incident and continue to check in on the student. The school is obligated to end the harassment, prevent the harassment from recurring and prevent retaliation.
Please seek the advice of a qualified professional before making decisions about your health or finances.
Last Modified: June 14, 2023
Share This Page
16 Cited Research Articles
Consumernotice.org adheres to the highest ethical standards for content production and references only credible sources of information, including government reports, interviews with experts, highly regarded nonprofit organizations, peer-reviewed journals, court records and academic organizations. You can learn more about our dedication to relevance, accuracy and transparency by reading our editorial policy.