PFAS in Thinx Underwear
Several studies and lab tests found per- and polyfluoroalkyl substances in Thinx menstrual underwear. PFAS are toxic forever chemicals that may cause serious side effects at high exposure levels. Consumers are filing lawsuits to demand better transparency and safety measures from manufacturers.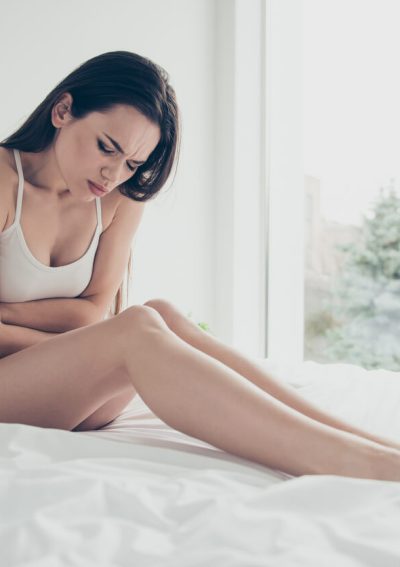 Are PFAS Found in Thinx?
Several independent studies that tested Thinx brand menstrual underwear for toxic forever chemicals have confirmed the presence of per- and polyfluoroalkyl substances. PFAS may cause serious complications, including increased risk of cancer and decreased fertility, with prolonged exposure.
Forever chemicals such as PFAS don't degrade over time. They can migrate from clothing to wash water. In 2020, Jessian Choy investigated the presence of PFAS in menstrual underwear and reported her findings in Sierra magazine.
"The crotch in my underwear had 3,264 parts per million (ppm), and the one for teens had 2,053 ppm, according to Peaslee's particle induced gamma ray emission (PIGE) spectroscopy test."
Choy mailed samples of both Thinx and Lunapads menstrual underwear to Dr. Graham Peaslee of the University of Notre Dame for testing. Peaslee, a nuclear scientist, previously discovered PFAS in fast-food wrappers in 2017. The results for Thinx came back positive for high levels of PFAS, possibly suggesting intentional use of the chemicals.
Thinx's website reports that it has precautions in place to ensure safety. It states that it takes measures to prevent the addition of PFAS through design, materials, production and suppliers.
Health Risks From PFAS in Thinx Underwear
The potential health risks of PFAS are wide-reaching and include a lowered immune response and several types of cancer. Nursing mothers who have high levels of PFAS in their bloodstream can also pass the toxins to their babies.
PFAS are used as a waterproof coating in clothing such as raincoats and textiles, even tablecloths and furniture upholstery. Despite the growing number of lawsuits against companies that use PFAS, the federal government doesn't yet have strict regulations in place. There are certain ways consumers can protect themselves and avoid PFAS whenever possible.
Possible PFAS Exposure Risks
COVID-19 Complications: A study from December 2020 found that adults who had PFBA (a type of PFAS) in their blood had nearly double the risk of COVID hospitalizations. Some of the hospitalized group also had an increased risk of requiring intensive care or dying.
Decreased Vaccine Response: Elevated levels of PFAS may cause reduced immune response in children getting common immunizations.
Fertility Problems: PFAS may disrupt natural hormone cycles and negatively impact fertility. Some women with high levels of PFAS had up to a 40% lower chance of getting pregnant.
Kidney Cancer: High exposure to PFAS may lead to higher rates of kidney cancer and mortality.
Liver Cancer: Studies show people with high levels of PFAS have higher rates of hepatocellular carcinoma.
Pancreatic Cancer: Exposure to high levels of PFAS is associated with a higher risk of developing pancreatic cancer.
Prostate Cancer: Toxic chemicals such as PFAS may lead to an increased risk of prostate cancer with prolonged exposure.
Testicular Cancer: High levels of certain types of PFAS in the blood may lead to the development of testicular cancer.
Ulcerative Colitis: High PFAS levels are a significant risk factor for people developing ulcerative colitis.
Research indicates that children, the immunocompromised and pregnant and nursing women may have a higher risk of adverse effects from PFAS. Since PFAS can enter the air, water and soil, they pose a significant threat to environmental health as well as physical health. It's important to choose the products you use carefully to prevent exposure.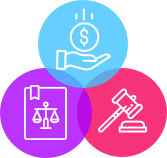 Were you diagnosed with cancer or ulcerative colitis after being exposed to PFAS?
Get your free case review today.
Thinx Underwear Lawsuits and Settlement
Choy's 2020 article inspired consumers to file a Thinx underwear class-action lawsuit in January 2021. The lawsuit claims that the Thinx company was not transparent in disclosing that its products contain toxic PFAS chemicals.
Since then, the company has faced several lawsuits. People continue to file individual Thinx period underwear lawsuits as well.
September 2023:

Thinx users diagnosed with PFAS-related health concerns are filing lawsuits seeking compensation for health complications.

April 12, 2023:

Deadline to submit a claim form for the class-action settlement is set for April 12.

January 2023:

Thinx settles the class-action lawsuit, promising to pay up to $5 million.

January 2021:

Consumers filed a class-action lawsuit against Thinx.
A Thinx underwear settlement gave U.S. customers who purchased the brand's period underwear between Nov. 12, 2016, and Nov. 28, 2022, either a monetary reimbursement for the cost of up to three pairs of underwear they purchased or a voucher for 35% off of a purchase of $150 or less. A significant part of the settlement was the company's agreement to ensure PFAS are not added to its products during any stage of production while using transparent language regarding its use of antimicrobial treatments.
People who have experienced injuries related to PFAS in Thinx products should contact an experienced law firm to discuss legal options. PFAS lawsuits seek compensation for medical expenses, lost wages and pain and suffering.
Are All Brands of Period Underwear Toxic?
Not all brands of menstrual underwear contain toxic chemicals, but many do. After the discovery of Thinx PFAS, Leah Segedie of the eco-wellness organization Mamavation sent samples of 14 brands to Galbraith Labs. Around 65% of the products tested positive for fluorine in the crotch of the garments.
Testing has found PFAS not only in menstrual underwear but other period products, including menstrual pads, tampons and menstrual cups. Using products such as single-use menstrual pads may put you at risk of absorbing toxins through your skin.
Even when manufacturers take measures to avoid using PFAS, they typically only test for a few of the 9,000 known PFAS. The best way to avoid PFAS exposure is to look into companies' commitments to offering nontoxic products. You can also ask your elected officials and regulators to require and enforce transparency and thorough testing from manufacturers.
Please seek the advice of a qualified professional before making decisions about your health or finances.
Last Modified: November 17, 2023
Share This Page
13 Cited Research Articles
Consumernotice.org adheres to the highest ethical standards for content production and references only credible sources of information, including government reports, interviews with experts, highly regarded nonprofit organizations, peer-reviewed journals, court records and academic organizations. You can learn more about our dedication to relevance, accuracy and transparency by reading our editorial policy.