Superfund Sites
A Superfund site is a contaminated area managed by the EPA under CERCLA, the Comprehensive Environmental Response, Compensation and Liability Act. The goal is to clean up the sites and return them to productive use. Responsible parties are also held accountable for the cleanup of EPA Superfund sites.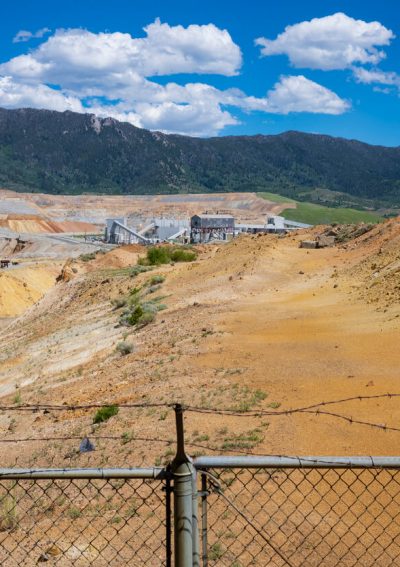 What Is a Superfund Site?
A Superfund site is a location that has been contaminated by hazardous waste or other toxins that pose a threat to the environment and human health. Cleanup of Superfund sites is overseen by the U.S. Environmental Protection Agency under CERCLA, the Comprehensive Environmental Response, Compensation and Liability Act. Superfund is the informal name given to the law.
The EPA designates Superfund sites and prioritizes them on the National Priorities List. As of 2022, there were 1,334 Superfund sites on the list, with a proposal to add five more. The first Superfund site was Love Canal in Niagara Falls, New York, where buried hazardous waste had seeped into homes.
Contaminants Found at Superfund Sites
The contaminants polluting Superfund sites are long-lasting toxic substances, including heavy metals and organic pollutants, which pose potential threats to public health and the environment. According to the EPA, there are more than 800 substances deemed hazardous.
A few of the most common hazardous substances are:
Asbestos. A banned substance that was part of building materials for decades, asbestos has been linked to lung cancer, mesothelioma and other serious diseases.
Dioxin. This toxic compound is linked to herbicide production, paper products and manufacturing.
Lead. This heavy metal is found in 43% of Superfund sites and poses a severe threat to health, especially to children, when ingested or inhaled.
Radiation. Radiation from radioactive elements such as uranium can damage tissue and cause cancer.
The EPA analyzes the relative bioavailability of toxic substances in soil. Contaminants can also end up in sediment (runoff), air and groundwater.
PFAS (per- and polyfluoroalkyl substances) are a group of about 5,000 synthetic chemicals, also known as "forever chemicals," because they continue to be released into the environment throughout the lifecycle of manufacturing, processing, and distribution. They can be found in consumer goods, food and drinking water and are linked to various health conditions.
The EPA has recently suggested adding certain PFAS chemicals as hazardous substances under the Superfund to improve transparency and accountability and protect people and communities.
Federal Superfund Law (CERCLA)
The Comprehensive Environmental Response, Compensation and Liability Act aims to clean up sites contaminated with hazardous waste by giving the federal government powers to remove and remediate.
CERCLA gives the U.S. Environmental Protection Agency power to create a National Priorities List of sites. It also assigns liability to polluters and requires them to pay damages for the cleanup of the sites.
The purpose of the EPA is to support and promote environmental safety. It seeks out parties responsible for hazardous waste release and ensures their cooperation in the cleanup. When responsible parties cannot be located, or if they fail to act, the EPA cleans up these sites, called "orphan" sites.
Superfund Liability
CERCLA imposes liability on parties responsible, in whole or in part, for the presence of hazardous substances at a site. The parties responsible are defined as current or past owners of a facility, anyone who arranged for the disposal or transport of hazardous substances, and those who selected the site where the substances were brought. However, lenders and other fiduciaries may also be liable.
Liability is triggered if hazardous wastes are present at a facility, there is a release (or the possibility of one), and response costs have or will be incurred. The liability is strict, so a potentially responsible party cannot say they were operating according to industry standards or that they were not negligent.
Responsible parties are potentially liable for government cleanup costs, damages to natural resources, the costs of specific health assessments and performing a cleanup where a site presents an imminent and substantial endangerment.
Military Superfund Sites
There are more than 700 military locations designated as Superfund sites. Once a military site is found to have hazardous materials on it, the EPA adds it to the National Priority List.
Some harmful chemicals on military bases include PFAS, or "forever chemicals." The Department of Defense has invested $1.5 billion in PFAS-related research and cleanup activities and is cooperating with other federal agencies, including the EPA.
However, of the 703 sites with PFAS contamination, few, if any, bases have completed cleanup.
Camp Lejeune
Marine Corps Base Camp Lejeune was established in 1942. In 1982, the Marine Corps discovered that drinking water in the base hospital, barracks, family housing, schools and other areas was contaminated with dangerous chemicals called specific volatile compounds, or VOCs.
The primary sources of the contamination were on-base spills and underground storage leaks. In addition, an off-base dry cleaner called ABC One-Hour Cleaners (also a Superfund site scheduled for remediation), used improper waste disposal practices that caused chemicals to leak into groundwater.
Serious health conditions linked to contaminated Camp Lejeune water include birth defects or low birth weight various cancers, neurobehavioral effects and miscarriage.
The base closed contaminated wells in 1985, and the water at Camp Lejeune has been reportedly safe to drink since 1987. However, a new law, the Honoring Our Pact Act of 2022, contains the Camp Lejeune Justice Act. It provides compensation for those who were exposed to the contamination and developed health problems, including those who were in-utero. It covers anyone who was exposed for at least 30 days, between Aug. 1, 1953, and Dec. 31, 1987.
Superfund Sites by State
The states with the most Superfund sites as of 2022 were New Jersey, California and Pennsylvania. The most toxic Superfund site is the Big River Mine Tailings, located in Desloge, Missouri. For decades, St. Joe Minerals Corp. disposed of lead and other toxic mine tailings on about 600 acres in this area located about 70 miles south of St. Louis. The contamination eventually reached the Big River and surrounding communities.
The EPA has studied the list of superfund sites in all 50 states and compiled a targeted list of top priority sites for immediate and intense attention. The sites in these states would benefit most from direct engagement to protect human health and the environment.
Administrator's Emphasis List of U.S. Superfund Sites:
Colorado: Bonita Peak Mining District in San Juan County
Illinois: DePue/New Jersey Zinc/Mobile Chemical Corp. in DePue
Maryland: Sauer Dump in Dundalk
Missouri: Armour Road in North Kansas City
Missouri: Riverfront in New Haven
Montana: Anaconda Co. Smelter in Anaconda
Oregon: Portland Harbor in Portland
Virginia: L.A. Clarke & Son in Spotsylvania
There is a long and complex process to determine which contaminated properties will be placed on the National Priorities List. It begins with a state agency or EPA regional office notifying the EPA of a potentially hazardous site. However, a person may petition the EPA to conduct a preliminary assessment, which uses existing data to determine if further investigation is necessary.
A site Inspection is performed if the assessment recommends it. Samples and data on the types and concentrations of pollutants are collected, then ranked via the Hazardous Ranking System. If a site's HRS score is 28.5 or more, it is added to the National Priorities List.
Superfund Cleanup Process
Once the site is on the National Priorities List, the next step is to evaluate the extent of contamination, its threat to human health and the cost of cleaning up the site. The EPA recommends a preferred course of action and then presents the proposed plan for public comment.
Detailed cleanup plans are developed and implemented during the Remedial Design/Remedial Action phase. This is the stage in which the cleanup occurs, which includes implementing the engineering plans and any recommended construction.
Once all physical construction and action required to clean up the entire site have occurred, the EPA determines that construction has been completed. The Construction Completion phase doesn't mean final cleanup levels have been finished, however. For example, a groundwater treatment system may need to operate for several years before all contaminants are gone, and the Superfund site can be deleted from the National Priorities List.
Please seek the advice of a qualified professional before making decisions about your health or finances.
Last Modified: January 17, 2023
Share This Page
7 Cited Research Articles
Consumernotice.org adheres to the highest ethical standards for content production and references only credible sources of information, including government reports, interviews with experts, highly regarded nonprofit organizations, peer-reviewed journals, court records and academic organizations. You can learn more about our dedication to relevance, accuracy and transparency by reading our editorial policy.