PFAS in Cookware
Per-and polyfluoroalkyl substances are often used in the coatings of nonstick cookware. Cooking in PFAS-coated kitchenware can contaminate food. Over time, exposure to sufficient quantities of these forever chemicals may cause serious negative health outcomes.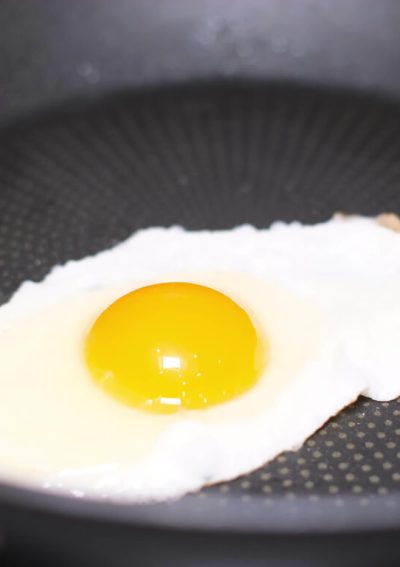 What Types of Cookware Contain PFAS?
Pots, frying pans, casserole dishes, roasting pans, muffin pans and other bakeware, cake molds, air fryers, etc. with nonstick coatings likely contain per-and polyfluoroalkyl substances. Despite growing evidence of potential dangers, the U.S. Food and Drug Administration currently allows manufacturers to use some types of PFAS in their products.
PFAS can contaminate food when chemicals leach from chemical coatings into the food. Ingesting these toxins that build up in your body can put you at risk of developing health complications.
Signs of PFAS in Cookware
Nonstick coating: Watch for packaging that notes cookware is "nonstick," which likely means the product is coated with chemicals including PFAS.
PFOA-free: Perfluorooctanoic acid is a type of PFAS. While a label may claim the product is PFOA-free, often it still contains other types of PFAS.
PTFE-free: Similar to claims that a product is PFOA-free, the absence of polytetrafluoroethylene, also known as Teflon, may not mean the product is free of all PFAS.
A manufacturer may claim that their products have none of a specific type, but they actually contain another that may be equally hazardous. Stating what isn't in the product doesn't clarify what is.
Additionally, the texture and appearance of a pan aren't enough to determine for sure whether the product has PFAS. Testing of cookware and bakeware has shown that the use of PFAS is more widespread than most people realize.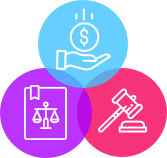 Were you diagnosed with cancer or ulcerative colitis after being exposed to PFAS?
Get your free case review today.
Types of PFAS Found on Cookware
There are thousands of types of PFAS. Most nonstick cookware relies on forever chemicals such as PFOA and PTFE to produce the non-stick surface.
Some companies use proprietary terms that refer to forever chemicals such as Teflon, which is PTFE, but don't outright state what the cookware contains. GenX is also a proprietary name of The Chemours Company for a type of PFAS that was originally designed to replace PFOA.
Some Types of PFAS in Cookware Coatings
APEO (alkylphenol ethoxylates)
DuPont Autograph (PTFE)
GenX (HFPO-DA)
Granitestone (PTFE)
Greblon (PTFE)
PFBS (perfluorobutane sulfonate)
PFOA
PFOS (Perfluorooctane sulfonic acid)
PTFE
QuanTanium (PTFE)
Most products with PFOA-free labels actually contain PTFE and therefore put you at risk of PFAS exposure. Companies may claim a lengthy list of which PFAS a product doesn't contain but avoid mentioning that it isn't totally PFAS-free.
Also, manufacturers can label an item as "free" as long as the amount of PFAS it contains is below a specified level. It doesn't mean the cookware has zero toxic chemicals. However, ceramic pans with PTFE-free labels are far less likely to contain forever chemicals.
What Are the Risks of PFAS in Cookware?
Ingesting food cooked with nonstick-coated kitchenware can increase your risk of PFAS-related health effects. Possible complications from high-level exposure include increased risk of cancers and ulcerative colitis.
Potential Risks of PFAS Exposure
Kidney cancer
Liver cancer (hepatocellular carcinoma)
Pancreatic cancer
Prostate cancer
Testicular cancer
Ulcerative colitis
PFAS aren't just a direct threat to your physical health. They also impact environmental health. These forever chemicals contribute to polluted water and soil.
They don't break down quickly, instead finding their way into the air, rain, food and water sources, building up in wildlife and fish. The risks of PFAS-contaminated water are receiving more attention as many sources of drinking water tested positive for one or more types of these chemicals.
PFAS in Cookware Lawsuits
People continue to file lawsuits over PFAS contamination and serious health effects. Claims accuse manufacturers of concealing their use of dangerous chemicals and purposefully misleading consumers. People have filed hundreds of PFAS lawsuits to date.
Plaintiff purchased Defendant's [Analon nonstick] cookware, that is purportedly 'PFOA FREE' and uses 'PFOA-free nonstick' technology (the 'PFOA-free Representations'), but later learned that the products were not, in fact, PFOA-free.
The Analon lawsuit against Meyer Corporation, for example, claims the company failed to test its products properly and knowingly concealed vital product safety information from consumers. The lack of universal PFAS regulations leads to confusion over which products are safe.
PFAS-Free Cookware Alternatives
Cast iron, glass and stainless steel pans are PFAS-free cookware alternatives. These materials are popular with professional chefs and home cooks alike for their high performance and lack of toxins.
Available Non-stick Alternatives
Cast iron: Durable and, if seasoned properly, it works as well as most nonstick pans. Avoid using cast iron that has any rust.
Glass: This nontoxic material is available in a wide variety of styles and shapes of cookware.
Stainless steel pans: These pots and pans are durable. Preheating the pan and using butter or oil can reduce sticking.
Ceramic-coated pans, though they have a shorter lifespan than other materials, are generally considered safe. However, the FDA still allows manufacturers to use lead, arsenic and other heavy metals in the coating if they follow proper firing procedures. Improper glazing, chipped surfaces and normal wear and tear can increase the likelihood of these toxins leaching into your food.
For both ceramic and non-stick cookware, be aware that worn-out pans with scratched surfaces are more dangerous than those in good condition. If your pan has any abrasions, it's more likely to release any toxins it contains.
Please seek the advice of a qualified professional before making decisions about your health or finances.
Last Modified: November 17, 2023
Share This Page
8 Cited Research Articles
Consumernotice.org adheres to the highest ethical standards for content production and references only credible sources of information, including government reports, interviews with experts, highly regarded nonprofit organizations, peer-reviewed journals, court records and academic organizations. You can learn more about our dedication to relevance, accuracy and transparency by reading our editorial policy.