Is Roundup Banned?
The herbicide Roundup is banned in other countries, but it's not currently banned in the U.S. Research links prolonged or high levels of exposure to its main ingredient, glyphosate, with potentially increased risks of non-Hodgkin lymphoma and other cancers.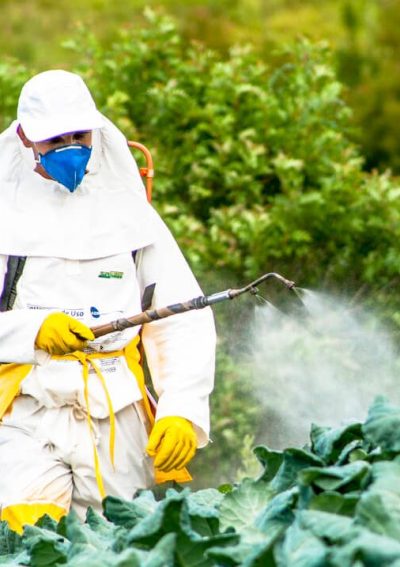 Is Roundup Banned in the United States?
Roundup, an herbicide containing the active ingredient glyphosate, isn't banned in the U.S. In February 2020, the U.S. Food and Drug Administration noted that there are no risks of concern to human health when glyphosate is used in accordance with its current label and The Environmental Protection Agency's approval of its use hasn't been rescinded.
The World Health Organization's International Agency for Research on Cancer, however, considers glyphosate a probable carcinogen. Research has shown potential links between high-level or prolonged glyphosate exposure and an increased risk of non-Hodgkin lymphoma and other cancers.
Some states have prohibited or restricted the use of Roundup on public property, including New York. Because of mounting cancer concerns, a growing number of cities and counties are banning or limiting glyphosate including municipalities in California, Connecticut, Florida, Illinois, Iowa, Maryland, Massachusetts, New Mexico and Washington.
Continued Roundup Use in the U.S.
It's one of the most commonly used herbicides in the country, primarily for weed control. This includes crops such as corn, soybeans, wheat and cotton, as well as residential areas, parks and golf courses.
Despite concerns about glyphosate, an overwhelming majority of soybean and corn plants in the U.S. today are glyphosate-resistant, and farmers use Roundup to control weeds. However, pressure is mounting for the government to join other countries in banning glyphosate-based herbicides, including Roundup.
Roundup gained its popularity in the mid-1990s with the introduction of genetically modified seeds that survive when treated with glyphosate. This allowed farmers to indiscriminately apply glyphosate in their fields to selectively kill weeds without harming crops.
What Groups Are Pushing for a U.S. Glyphosate Ban?
A number of groups are actively involved in research and public awareness campaigns about the herbicide's dangers. Concerns are growing about glyphosate residue on food and its negative impact on human health.
Organizations advocating for a ban or stricter glyphosate regulations:
Center for Food Safety
Consumers Union
Environmental Working Group
Natural Resources Defense Council
Organic Consumers Association
Organic Trade Association
Pesticide Action Network
Consumers and advocacy groups have filed more than 125,000 lawsuits against glyphosate manufacturers.For example, Edwin Hardeman's lawsuit in ongoing multidistrict litigation claims Monsanto and parent company Bayer knew about potential health risks but failed to warn consumers. One high-profile lawsuit involved Dewayne Johnson, a former school groundskeeper who claimed his Roundup exposure caused terminal non-Hodgkin lymphoma. A jury awarded Johnson $289 million in damages.
In 2020, Bayer resolved nearly 75% of the cases with a $10.9 billion settlement, but CEO Werner Baumann said the settlement was aimed at managing litigation risk rather than addressing safety concerns. As of August 2023, 4,222 Roundup lawsuits are pending. Plaintiffs seek compensation for medical expenses, pain, suffering and other damages.
Where Is Roundup Banned?
Several countries have restricted or banned the use of glyphosate because of its link to an increased risk of cancer. Glyphosate is the active ingredient in a number of herbicides, including Roundup.
Countries that have banned or restricted glyphosate:
Australia (in some states)
Austria
Belgium
Bermuda
Bahrain
Barbados
Brazil
Canada (8 out of 10 provinces)
Colombia
Costa Rica
Czech Republic
Denmark
El Salvador
Fiji
France
Germany
India
Italy
Kuwait
Luxembourg
Malta
Malawi
Netherlands
Oman
Qatar
St. Vincent and the Grenadines
Saudi Arabia
Portugal
Scotland
Slovenia
Spain
Sri Lanka
Thailand
United Arab Emirates
Vietnam
Additional countries are debating bans or restrictions of glyphosate. Germany implemented glyphosate legislation to end its use completely by 2024.
Recent studies, court judgments and lawsuit settlements underscore the need for continued scientific research, regulatory scrutiny and public dialogue. However, cases of U.S. officials pressuring other countries, such as Mexico, to drop a glyphosate ban don't raise confidence in the possibility of a U.S. Roundup ban.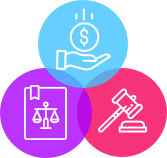 Diagnosed with cancer after using Roundup?
Get your free case review today.
Dangers and Risks of Roundup
Chief among the concerns is the link between Roundup and cancer, specifically non-Hodgkin lymphoma. In 2015, the International Agency for Research on Cancer, a specialized agency of the World Health Organization, classified glyphosate as a "probable human carcinogen."
Studies also suggest potential adverse effects of glyphosate include disruption of endocrine systems, developmental and reproductive toxicity, and damage to the liver and kidneys. Glyphosate can also contaminate water bodies and soil.
The EPA has concluded that glyphosate is not likely to cause cancer when used according to label instructions. Although other regulatory agencies around the world support this stance, researchers question the non-peer-reviewed studies the EPA uses to support its position.
Bayer Announces Plans to Remove Glyphosate from Roundup
In a bid to avoid future litigation, Bayer announced it would discontinue the sale of glyphosate-based herbicides for U.S. residential use sometime in 2023. As of August 2023, Roundup products featuring glyphosate are still available online and in retail stores such as Home Depot, Lowes and Amazon continue to stock and sell products containing glyphosate.
The company said it also plans to reformulate its glyphosate-based residential herbicides under the Roundup brand, although it has not revealed which active ingredient it plans to use. In the meantime, there are safer Roundup alternatives considered to be better for human health and the environment.
Organic herbicides made from natural ingredients such as citric acid, vinegar and plant oils are significantly safer than glyphosate. Natural weed suppressants such as corn gluten meal, which inhibits weed seed germination, are also safer. Practices such as mulching, weed flaming and steam weeding can safely control weeds. Research is also ongoing on biopesticides and robotic weeders for commercial applications.
Please seek the advice of a qualified professional before making decisions about your health or finances.
Last Modified: August 25, 2023
Share This Page
20 Cited Research Articles
Consumernotice.org adheres to the highest ethical standards for content production and references only credible sources of information, including government reports, interviews with experts, highly regarded nonprofit organizations, peer-reviewed journals, court records and academic organizations. You can learn more about our dedication to relevance, accuracy and transparency by reading our editorial policy.