Symptoms of Camp Lejeune Water Contamination
Symptoms of exposure to Camp Lejeune water, such as heart problems, infertility and birth defects, stem from the variety of conditions connected to the contaminated water. Compensation for these conditions is available through the VA and may soon be available by filing a lawsuit thanks to recent legislation.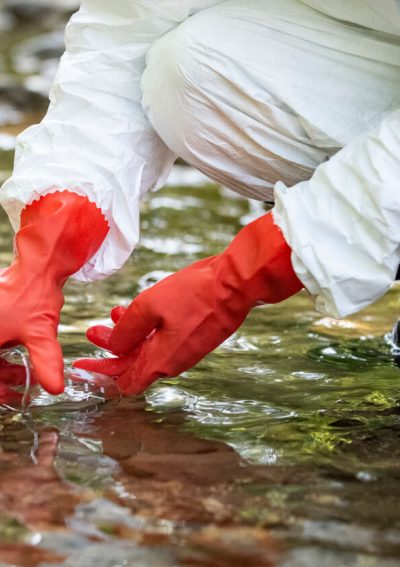 What Symptoms Are Associated with Camp Lejeune Water?
Fatigue
Fever
Night sweats
Loss of appetite
Weight loss or weight gain
Changes in bowel or bladder function
Swelling or lumps in the skin
Cough or respiratory problems
If you suspect your symptoms may be related to cancer it is important to see a doctor for a cancer screening quickly because early cancer treatment offers the best chance of long-term survival.
Symptoms of Other Serious Diseases
Other serious conditions connected to Camp Lejeune water exposure cause symptoms that may affect the heart, liver, reproductive organs, kidneys, skin, mouth and nervous system.
Irregular heartbeat
Abdominal pain
Inability to become pregnant
Decreased urine output
Dry, itchy skin
Dental issues with cleft palate
Nerve damage such as neuropathy
Tremors in hands, arms, legs or head
Muscle stiffness
If you were exposed to Camp Lejeune water between 1953 and 1987 and have developed symptoms of a serious health condition, seek immediate care from a doctor and tell them about your exposure.
Who Is Affected by Camp Lejeune Water Contamination Symptoms?
People who lived or worked at Camp Lejeune between August 1953 and December 1987 may have been exposed to contaminated water on the base.
Veterans, reservists, guardsmen and anyone living on the base were among those most likely to have been exposed to the contaminated water. An estimated 75,000 people were exposed between the 1950s and 1980s.
By 2007, at least 850 former residents had filed administrative claims seeking more than $4 billion in compensation.
People began experiencing symptoms from conditions caused by contaminated water in the 1990s. For example, Jerry Ensminger, a Marine Corps veteran who served 24 years, told the House in 2007 that his daughter was born at Camp Lejeune in 1976, diagnosed with leukemia at age 6 and died at age 9.
Health conditions connected to Camp Lejeune water contamination include:
Babies being small for gestational age
Brain cancer
Breast cancer
Cardiac defects
Cervical cancer
End-stage renal disease
Esophageal cancer
Eye defects
Fetal death
Hodgkin lymphoma
Impaired immune system function
Kidney cancer
Leukemia
Liver cancer
Liver cirrhosis
Low birth weight
Lung cancer
Major malformations
Miscarriage
Mood effects (e.g., anxiety or depression)
Multiple myeloma
Nasal passages blocked with bone tissue
Neural tube defects
Neurobehavioral performance deficits such as delayed recall
Neurological effects (e.g., memory loss, attention or color blindness)
Non-Hodgkin lymphoma
Oral cleft defects (e.g., cleft lip)
Ovarian cancer
Parkinson's disease
Prostate cancer
Rectal cancer
Scleroderma
Skin disorders
Soft tissue cancer
If you have symptoms of any of these health conditions, it is best to seek immediate care from a doctor because several of these conditions could lead to serious impairment or death if left untreated.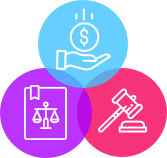 Diagnosed with cancer or another serious disease after exposure to water at Camp Lejeune?
What Was in the Water at Camp Lejeune?
Four primary chemicals contaminated Camp Lejeune water including trichloroethylene (TCE), perchloroethylene (PCE), benzene and vinyl chloride.
Trichloroethylene and perchloroethylene are chemicals used in dry cleaning and for the industrial cleaning of metal parts. These compounds may have toxic effects on the kidney, liver, central nervous system, immune system, male reproductive system and unborn children.
Benzene is a chemical compound widely used to make other chemicals used in the production of plastics, nylon and other synthetic fibers. Despite being among the top 20 chemicals for production volume in the U.S., benzene is a known carcinogen that causes leukemia.
Vinyl chloride is a manufactured gas that is used to make polyvinyl chloride, or PVC, and it can form during the breakdown of trichloroethylene. Breathing vinyl chloride for years may cause nerve damage, liver changes and immune reactions.
The U.S. Navy has taken numerous measures to clean up the contaminated water including shutting down two contaminated wells. They installed a groundwater treatment system and a bio-treatment cell for contaminated soil as well. The water at Camp Lejeune has been regularly tested and has been considered safe to drink since March 1987.
Can You Receive VA Compensation for Your Symptoms?
If your symptoms are the result of a condition connected to Camp Lejeune water, you may be eligible for VA disability benefits if you meet certain criteria defined by the VA.
For example, eligible veterans must have served for 30 days between August 1953 and December 1987, and they cannot have received a dishonorable discharge. They must also be diagnosed with a presumptive condition, which is a health condition recognized by the VA as connected to contaminated Camp Lejeune water.
The VA offers disability compensation and health care to veterans, reservists and guardsmen who served at Camp Lejeune.
Veterans must be diagnosed with one of the following presumptive conditions:
Adult leukemia
Aplastic anemia and other myelodysplastic syndromes
Bladder cancer
Kidney cancer
Liver cancer
Multiple myeloma
Non-Hodgkin lymphoma
Parkinson's disease
In August 2022, the Camp Lejeune Justice Act of 2022 passed the Senate as part of the Honoring Our PACT Act of 2022. The law allows people who develop health problems from exposure to contaminated water at Camp Lejeune to file lawsuits seeking compensation.
Camp Lejeune Water Contamination Lawsuits
If you have been diagnosed with a related health condition following exposure to Camp Lejeune water, you may be eligible to file a lawsuit for compensation. In August 2022, the President signed the Honoring Our PACT Act of 2022 into law, which included the Camp Lejeune Justice Act. This law allows people harmed by this contaminated water to file a Camp Lejeune lawsuit against the federal government.
In order to qualify you must meet certain criteria. For example, you must have lived at Camp Lejeune between August 1, 1953, and December 31, 1987, and have been diagnosed with a related condition to be eligible. Additionally, according to the proposed bill, you must have been exposed for 30 cumulative days to file a claim.
VA benefits for Camp Lejeune veterans include disability compensation and health care through the VA, which became available through the Caring for Camp Lejeune Families Act of 2012.
Please seek the advice of a qualified professional before making decisions about your health or finances.
Last Modified: June 1, 2023
Share This Page
10 Cited Research Articles
Consumernotice.org adheres to the highest ethical standards for content production and references only credible sources of information, including government reports, interviews with experts, highly regarded nonprofit organizations, peer-reviewed journals, court records and academic organizations. You can learn more about our dedication to relevance, accuracy and transparency by reading our editorial policy.