Camp Lejeune Birth Defects and Childhood Cancers
Some children exposed to contaminated water in utero at Marine Corps Base Camp Lejeune were born with birth defects, and others developed childhood cancers. Birth defects and cancers tied to toxic chemicals in Camp Lejeune water include spina bifida, cardiac defects, oral clefts and lymphomas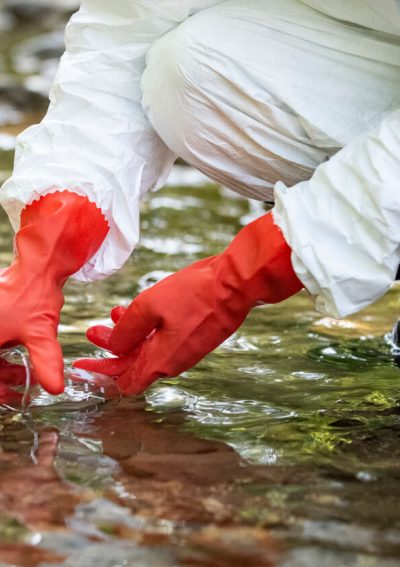 What Birth Defects Have Been Linked to Camp Lejeune Water?
Studies have linked various birth defects to contaminated water at Camp Lejeune, especially if babies were exposed in the first trimester of pregnancy when the baby is developing.
In 2015, the Committee on the Review of Clinical Guidance for the Care of Health Conditions Identified by the Camp Lejeune Legislation confirmed several birth defects could occur after exposure.
A federal study in 2003 found the rate of certain birth defects at Camp Lejeune was 265 times higher than the national average.
Mothers exposed to contaminated water while living on base also reported miscarriages and stillbirths. The VA officially added miscarriages to its list of conditions linked to Camp Lejeune.
Birth defects associated with chemicals found in Camp Lejeune's water supply, include:
Spina bifida
Anencephaly (missing part of the brain or skull)
Heart defects
Miscarriage
Stillbirth
Fortunately, exposure to TCE, PCE, benzene and vinyl chloride doesn't necessarily mean a baby will be born with birth defects.
The likelihood of developing birth defects increases with increased exposure. People exposed to the most chemicals for the longest time have the greatest risk.
Why Have Birth Defects and Childhood Cancer Been Linked to Camp Lejeune Water?
Children exposed to drinking water at Camp Lejeune from 1953 to 1987 were subjected to toxic chemicals, including trichloroethylene (TCE), tetrachloroethylene (PCE), benzene and vinyl chloride, which are known to cause birth defects and cancer. These chemicals were used as degreasers, dry cleaning solvents and on heavy machinery.
Babies exposed in utero are more sensitive to toxic chemical exposures, according to the Agency for Toxic Substances and Disease Registry. Several studies have linked these chemicals to symptoms that may be related to cancer and birth defects in humans and animals.
ATSDR conducted a 2013 study of 12,598 mothers who lived on Camp Lejeune between 1968 and 1985. The agency concluded exposure to TCE and benzene during the first trimester of pregnancy increased the risk for neural tube defects, which are malformations that affect the brain and spine. Exposure to PCE and vinyl chloride were associated with an increase in childhood cancers.
Other ATSDR studies show pregnant women exposed to TCE have an increased chance of having a baby born with heart defects. Dr. Ann Aschengrau of the Boston University Superfund Research Program led a team of scientists who studied children exposed to PCE through water contamination in Massachusetts. They found "cleft lip and palate and neural tube defects were three times more common among babies who had been exposed in the womb to PCE."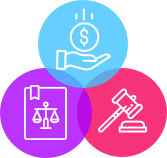 Diagnosed with cancer or another serious disease after exposure to water at Camp Lejeune?
Camp Lejeune Water Linked to Childhood Cancers
In 2003, a federal study found the childhood cancer rate was 15.7 times higher at Camp Lejeune than the national average.
The same ATSDR study for birth defects also found children could have developed cancers from contaminated water at Camp Lejeune. These cancers are called hematopoietic cancers, specifically leukemia, lymphoma and non-Hodgkin lymphoma.
Researchers found PCE and benzene were linked to these cancers, though the evidence was not as strong as for TCE, PCE and birth defects. They also did not find the risk of cancer increased with increased exposure.
Camp Lejeune Cemetery: 'Baby Heaven'
Dozens of babies born to families living at Camp Lejeune who died in miscarriages and stillbirths were buried in part of a cemetery just outside of Camp Lejeune dubbed "Baby Heaven."
Because a large number of babies were buried there from the 1950s to 1980s, workers often buried two and three babies to a grave, the Washington Post reported.
Some mothers lost multiple children during pregnancy. These mothers along with others who lived and worked at Camp Lejeune suffer from serious health conditions, including neurobehavioral effects.
What to Do If Your Child Experienced Camp Lejeune Birth Defects?
If you lived and worked on Camp Lejeune while pregnant and had a miscarriage or have a child who developed a childhood cancer such as leukemia or non-Hodgkin lymphoma, you may be able to file a claim for health care benefits from the VA.
Claimants have to show proof they lived and worked on the base for at least 30 days from August 1953 through December 1987 as a service member or family member of a veteran. Claimants can get help on VA.gov. About 274,437 people have joined a national registry of people exposed to contaminated water at Camp Lejeune as of July 7, 2022.
As of now, birth defects aren't listed as eligible for VA benefits. But a new bill signed into law in August 2022 called the Camp Lejeune Justice Act of 2022 will allow people who suffered health problems after contaminated water exposure to file Camp Lejeune lawsuits against the federal government.
If you are interested in filing a lawsuit, make sure to speak to an attorney right away because there are time limits to file a claim.
Please seek the advice of a qualified professional before making decisions about your health or finances.
Last Modified: January 18, 2023
Share This Page
13 Cited Research Articles
Consumernotice.org adheres to the highest ethical standards for content production and references only credible sources of information, including government reports, interviews with experts, highly regarded nonprofit organizations, peer-reviewed journals, court records and academic organizations. You can learn more about our dedication to relevance, accuracy and transparency by reading our editorial policy.