Chemical Hair Straightener Side Effects
Less serious long-term effects of hair relaxers include hair loss and damage to the hair shaft. There are other severe and permanent hair straightening side effects, however. Studies show toxic chemicals in hair straighteners are unsafe and linked to certain cancers and other serious illnesses.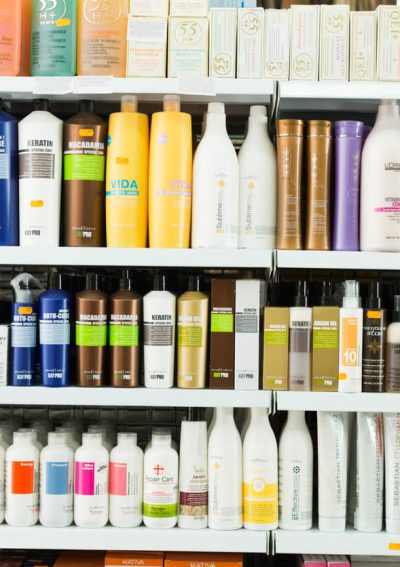 Common Side Effects of Chemical Hair Straightening
The most common side effects of chemical hair straighteners and relaxers include hair damage and skin irritation. However, the ingredients in many hair relaxers, including keratin/Brazilian straighteners and Japanese heat straighteners, are associated with serious hazards to human health.
Widely used and potentially harmful compounds found in many chemical hair straightening products include lye (sodium hydroxide), formaldehyde, cyclosiloxanes, parabens, diethanolamine, phthalates, benzophenone-3 and triclosan. The U.N. Environment Programme classified types of parabens as endocrine disruptors and possible endocrine disruptors, for example.
Side effects associated with these compounds include:
Adverse developmental effects to embryos, fetuses, babies and children
Allergic sensitization (becoming sensitive to an allergen)
Asthma attacks and other respiratory complications
Burns of the eyes, lungs, nose and skin
Endometriosis
Hair loss (often temporarily)
Impaired fertility or infertility
Impaired immune and nervous system functions
Potential increased risk of cancer – including breast, skin and uterine cancer
Skin conditions and skin rashes
Vision impairment and vision loss
The World Health Organization's International Agency for Research on Cancer classifies formaldehyde as a carcinogen. IARC's report stated, "There is sufficient evidence in humans for the carcinogenicity of formaldehyde. Formaldehyde causes cancer of the nasopharynx and leukemia. Also, a positive association has been observed between exposure to formaldehyde and sinonasal cancer."
Side effects of harmful products can not only impact consumers who have them applied to their hair regularly, but can also impact salon staff who are exposed to these ingredients daily.
Long-Term Effects of Chemical Hair Straighteners
A 2022 study from the National Institutes of Health states that women who used chemical straightening products were at a higher risk for uterine cancer than women who did not. In fact, researchers found that women who reported use of hair straightening products more than four times in the previous year were more than twice as likely to develop uterine cancer than those who did not use chemical hair relaxers.
Dr. Alexandra White, head of the NIEHS Environment and Cancer Epidemiology group and lead author on the new study, noted: "This doubling rate is concerning. However, it is important to put this information into context – uterine cancer is a relatively rare type of cancer."
Additionally, NIH researchers previously reported on the association between hair straightening products and cancer, finding increased risk for both breast and ovarian cancers. Women who used hair straighteners at least every five to eight weeks were about 30% more likely to develop breast cancer.
The study's authors also state that results must be replicated before medical professionals can make more firm medical recommendations around chemical hair straighteners and cancer. Consumers who have developed serious side effects, including uterine cancer, after use of hair relaxers, however, have begun filing chemical hair straightener lawsuits seeking compensation for medical expenses, as well as pain and suffering.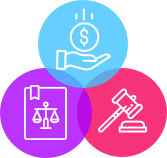 Did you develop cancer, endometriosis or fibroids after using chemical straighteners?
Get your free case review today.
How to Avoid Side Effects of Hair Straightening
Although the effectiveness of non-chemical hair straightening methods can be debated, it is typically safe to experiment with them. Flat irons are safe but can damage hair if overused.
Other methods include:
Wrapping hair.
Using large rollers.
Blowing dry with cold air.
Applying hair masks or essential oils.
Using a natural product such as coconut oil may help to relax the cuticle and eliminate frizz.
Is Chemical Hair Straightening Safe?
If you are a consumer or a hair stylist who uses or works with hair straightening treatments, you are at risk for exposure to formaldehyde, a known asthmagen and carcinogen. Parabens, another chemical found in hair straighteners, are linked to reproductive problems.
In many cases, manufacturer claims of formaldehyde-free products have been proven false. Formaldehyde-free hair straighteners do not technically contain formaldehyde as an ingredient, but rather they contain other chemicals that release formaldehyde when in contact with the high heat necessary in order for these straightening treatments to work.
Though more studies are required, federal and state governments are concerned about the potential for adverse impacts from many chemicals found in hair straightening products. Studies have proven a link to cancer and other serious health problems.
Please seek the advice of a qualified professional before making decisions about your health or finances.
Last Modified: January 17, 2023
Share This Page
9 Cited Research Articles
Consumernotice.org adheres to the highest ethical standards for content production and references only credible sources of information, including government reports, interviews with experts, highly regarded nonprofit organizations, peer-reviewed journals, court records and academic organizations. You can learn more about our dedication to relevance, accuracy and transparency by reading our editorial policy.