Juul to Pay $1.7 Billion to Settle Vaping Lawsuits, Avoid Bankruptcy
Fact Checked
Fact-Checked
Consumernotice.org adheres to the highest ethical standards for content production and distribution. All content is thoroughly researched and verified at each stage of the publication process.
Our writers and editors follow strict guidelines for written and visual content, including vetting all sources and verifying quotes and statistics, to guarantee honesty and integrity in our reporting.
We collaborate with legal and medical experts and consumer safety professionals to further ensure the accuracy of our content.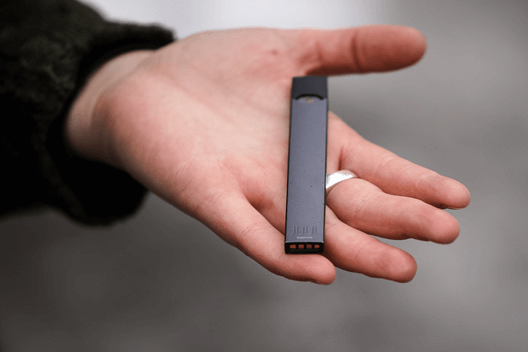 In a sweeping legal settlement, e-cigarette manufacturer Juul Labs Inc. has agreed to pay $1.7 billion to settle 5,000 lawsuits involving 10,000 plaintiffs, resolving the legal uncertainty that had pushed it to the brink of bankruptcy in 2022.
According to The Wall Street Journal, the settlement was secured by an unnamed equity investment entity, stabilizing Juul's previously uncertain business operation and creating a new path forward. 
The wide-ranging settlement covered cases involving various levels of government, school districts, Native American tribes and consumer class-action and personal injury cases across the country.
"The scope of these suits is enormous," said attorney Sarah London, co-lead counsel for plaintiffs of the multidistrict federal litigation, in a prepared statement. "These settlements will put meaningful compensation in hands of victims and their families, get real funds to schools for abatement programs, and help government and tribal entities prevent use of e-cigarettes across the U.S."
Sale and marketing of e-cigarettes, blamed for today's teenage vaping problem, was the overriding issue facing Juul with thousands of e-cigarette lawsuits threatening its existence.
Juul Awaiting FDA Permanent Authorization
The December announcement comes in the wake of a series of events that left Juul's future uncertain. 
In June, the U.S. Food and Drug Administration ordered marketing denial orders for Juul Lab products to have them removed from the U.S. market, but those orders lasted only for a few days. When the company appealed the decision in federal court, Juul's FDA ban was put on hold, pending further investigation.
The company is still awaiting a decision by the FDA over permanent authorization for sale of its pods and vaping devices.
In September, Juul agreed to pay almost $440 million to settle a two-year investigation by 33 states that was focused on the company's early marketing of its products, which targeted underaged youth. Within the settlement were marketing prohibitions that were sure to hurt future sales.
Most recently, in November, Juul announced a major layoff of up to 400 employees – a third of its workforce – and a 30%-40% reduction in its operating budget. The layoffs, coupled with the first part of the investor bailout package, allowed Juul to stave off the potential bankruptcy threat.
E-Cigarette Lawsuit Settlement Should Help Juul's Future
The uncertainty of keeping its products on the market made it difficult to raise money to cover the rapidly growing Juul legal liabilities. This latest equity investment and resulting settlement, though, may have put Juul back on track.
"In our ongoing fight for our company and mission, today's news represents yet another significant step to secure our path forward," Juul Chairman and C.E.O. K.C. Crosthwaite wrote in a memo to his staff after the announcement, according to The Wall Street Journal.
While the agreement does not offer funds immediately to plaintiffs, it should open the claims process soon.
The settlement is expected to cover two pending trials – known as bellwether trials – that were scheduled for early in 2023. They should set a standard to determine future settlement compensation for all those that follow.
"These settlements represent a major step forward toward strengthening Juul Lab's operations and securing the company's path forward to fulfill its mission to transition adult smokers away from combustible cigarettes while combating underage use," a company spokesperson said in a statement.
Despite the belief that many plaintiffs hold, Juul has repeatedly denied targeting minors and has not admitted wrongdoing in reaching settlement agreements.
Five years ago, Juul suddenly rocketed to the top of the vaping market, sparked by the popularity of flavors such crème brulee, mint and mango, which appealed to teenagers.