FDA: Number of Deaths from Recalled Philips CPAP Devices Rising
Fact Checked
Fact-Checked
Consumernotice.org adheres to the highest ethical standards for content production and distribution. All content is thoroughly researched and verified at each stage of the publication process.
Our writers and editors follow strict guidelines for written and visual content, including vetting all sources and verifying quotes and statistics, to guarantee honesty and integrity in our reporting.
We collaborate with legal and medical experts and consumer safety professionals to further ensure the accuracy of our content.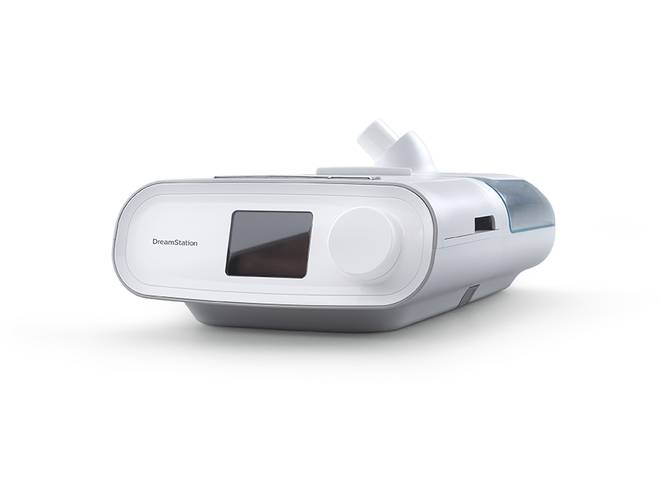 The number of patient deaths connected to recalled Philips Respironics BiPAP, CPAP and ventilators continue to rise, according to new information from the U.S. Food and Drug Administration.
In the first quarter of 2023, there were 40 deaths and more than 6,000 medical device reports submitted to the FDA. The new report brings the total number of patient deaths to 385. 
The bilevel positive airway pressure and continuous positive airway pressure machines used to treat sleep apnea have caused injury after sound-muffling foam broke off inside the machines.
"The polyester-based polyurethane (PE-PUR) foam used in these devices to reduce sound and vibration can break down. If this occurs, black pieces of foam, or certain chemicals that are not visible, could be breathed in or swallowed by the person using the device," the FDA statement said.
Foam Breakdown Causes Health Issues
Since April 2021, the FDA has received more than 105,000 medical device reports, including 385 reports of death, reportedly connected to the PE-PUR foam breakdown or suspected foam breakdown in Philips CPAPs and other devices, it said.
"Manufacturers, such as Philips, are required to submit medical device reports (MDRs) when they become aware of an event that reasonably suggests that one of their devices may have caused or contributed to a death or serious injury, or has malfunctioned and that device or a similar device marketed by the manufacturer would be likely to cause or contribute to a death or serious injury if the malfunction were to recur," the FDA wrote in the June 2 update. 
"Health professionals, consumers, and patients may voluntarily submit reports of device adverse events and malfunctions to the FDA," it said.
The MDRs include both mandatory reports from Philips as well as voluntary reports made by health professionals, consumers and patients. 
"A wide range of injuries has been reported in these MDRs, including cancer, pneumonia, asthma, other respiratory problems, infection, headache, cough, dyspnea (difficulty breathing), dizziness, nodules, and chest pain," according to the FDA.
Philips Recalled Millions of Devices
In June 2021, Philips issued a voluntary recall for millions of its CPAP, BiPAP and mechanical ventilator devices because of the foam breakdown. The FDA classified the Philips CPAP recall as a Class I recall in July 2021, the most serious type of recall for products that may lead to death or serious injury. Philips warned that ingesting or inhaling particles or gasses from broken-down foam could cause toxic, respiratory and carcinogenic effects. 
Some people who use Philips CPAP machines have suffered side effects. Potential side effects linked to the recalled Philips CPAP devices include:
Asthma and other breathing problems

Cancers, including but not limited to: bladder, breast, kidney, prostate, lung and liver cancer

Hypersensitivity reactions

Lung and pulmonary disease and damage

Respiratory failure

Throat, nose and ear inflammation

Toxic chemical poisoning

Organ damage such as liver problems or kidney problems
Soon after Philips issued the recall, people who used Philips' recalled CPAP machines began filing Philips CPAP lawsuits after suffering injuries. These lawsuits claim that Philips CPAP devices are defective and the company did not adequately warn about the risk of serious injury.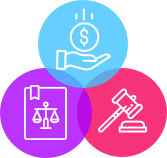 Diagnosed with cancer or respiratory issues after using a Philips CPAP?
Get your free case review today.
Which CPAP Machines Were Recalled?
Philips recalled the following devices made between 2009 and April 26, 2021:
A-Series BiPAP A30

A-Series BiPAP A40 (ventilator)

A-Series BiPAP Hybrid A30

A-Series BiPAP V30 Auto (ventilator)

C-Series ASV (ventilator)

C-Series S/T and AVAPS

DreamStation

DreamStation ASV

DreamStation Go

DreamStation ST, AVAPS

Dorma 400

Dorma 500

E30

Garbin Plus, Aeris, LifeVent (ventilator)

OmniLab Advanced+

REMstar SE Auto

SystemOne ASV4

SystemOne (Q-Series)

Trilogy 100 (ventilator)

Trilogy 200 (ventilator)
Philips also recalled certain Trilogy Evo ventilators distributed from April 15, 2021, to May 24, 2021, with specific serial numbers, the FDA reported. The agency recommends people who use recalled BiPAP or CPAP machines talk to their health care provider to decide which course of action to take. Philips instructs people not to use ozone or UV light cleaners on the machines, which may worsen the breakdown of the PE-PUR foam.
"The FDA is committed to assuring that Philips takes appropriate steps to correct the devices, working with other manufacturers and government partners to try to help make available more CPAP and BiPAP machines, and addressing concerns and questions raised by patients and health care providers about device replacement," the FDA stated in a FAQ page about the Philips machines. "We will keep the public informed as more information becomes available."