3M Announces $6 Billion Settlement for Defective Combat Arms Earplugs
Fact Checked
Fact-Checked
Consumernotice.org adheres to the highest ethical standards for content production and distribution. All content is thoroughly researched and verified at each stage of the publication process.
Our writers and editors follow strict guidelines for written and visual content, including vetting all sources and verifying quotes and statistics, to guarantee honesty and integrity in our reporting.
We collaborate with legal and medical experts and consumer safety professionals to further ensure the accuracy of our content.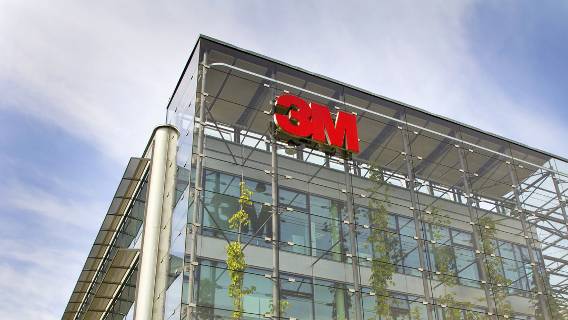 3M announced a $6 billion out-of-court settlement for hundreds of thousands of product liability lawsuits against its subsidiary Aearo Technologies, related to defective Combat Arms earplugs that caused permanent hearing damage to U.S. service members.
The settlement comes two months after a U.S. bankruptcy court judge denied 3M subsidiary Aearo's request for bankruptcy in an attempt to settle. Last year the company said it planned to set aside a $1 billion trust fund for the lawsuits.
"This agreement, reached through the mediation process that 3M has previously disclosed, is structured to promote participation by claimants and is intended to resolve all claims associated with the Combat Arms Earplug products," the company wrote in a statement. "The agreement includes all claims in the multi-district litigation in Florida and in the coordinated state court action in Minnesota, as well as potential future claims."
3M did not admit liability. It plans to fund the settlement between 2023 and 2029 with $5 billion in cash and $1 billion in 3M common stock, according to the company.
3M Combat Arms Earplugs
Aearo and 3M supplied the U.S. military with Combat Arms dual-ended earplugs that were intended to protect a soldier's hearing while also allowing them to hear commands and fellow soldiers in the field. The earplugs had two colored ends. When the olive-colored side was inserted into the ear, the earplugs would block all sound. When the yellow side was inserted, soldiers would still be able to hear commands. However, design defects may have caused the earplugs to fit improperly, leading to hearing damage. 
A whistleblower Combat Arms earplug lawsuit in 2016 claimed that 3M knowingly sold defective dual-ended earplugs to the United States military. That lawsuit, which ended in a $9.1 million settlement, claimed the earplugs were too short to be inserted properly into a soldiers' ears and could loosen without the user noticing, leaving them without proper hearing protection. Plaintiffs, many of whom are veterans, claim the product caused them to develop hearing loss and tinnitus. 3M maintains its claim that the products are safe. 
"The products at issue in this litigation are safe and effective when used properly. 3M is prepared to continue to defend itself in the litigation if certain agreed terms of the settlement agreement are not fulfilled," 3M said in its statement.
Settlement to Clear 30% of Pending Cases in Federal Court
The 3M settlement agreement will clear cases with about 250,000 plaintiffs. The litigation was the largest in U.S. history. About 30% of all pending cases in federal district courts are related to this tort. 3M can walk away from the deal if less than 98% of the eligible plaintiffs decide to take the settlement.
"I am confident that this more than $6 billion settlement will receive full and overwhelming support, not just because it holds 3M accountable, but more importantly, because it provides just and deserved compensation to our veterans," Bryan Aylstock, the court-appointed lead plaintiffs' counsel, told CNBC via email.
Many veterans who suffer from hearing loss or tinnitus may already receive VA disability benefits. These are the two most common service-related disabilities, according to the U.S. Department of Veterans Affairs. Veterans who want to pursue a lawsuit against 3M will not need to worry about losing their VA benefits, according to lawyers. Personal injury settlements will not affect disability compensation because the government does not base compensation on how much a veteran makes.