EU Investigates Ozempic, Wegovy After Reports of Suicidal Thoughts
Fact Checked
Fact-Checked
Consumernotice.org adheres to the highest ethical standards for content production and distribution. All content is thoroughly researched and verified at each stage of the publication process.
Our writers and editors follow strict guidelines for written and visual content, including vetting all sources and verifying quotes and statistics, to guarantee honesty and integrity in our reporting.
We collaborate with legal and medical experts and consumer safety professionals to further ensure the accuracy of our content.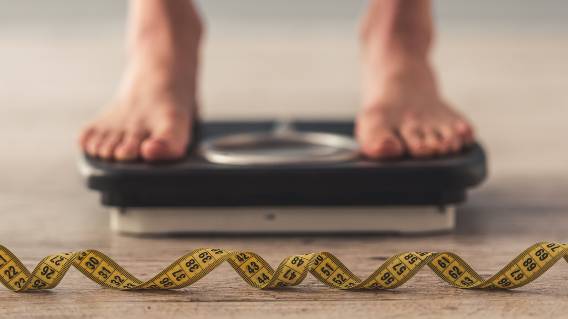 Wegovy, a popular weight loss medication, is now facing intense scrutiny in Europe after reports emerged of some users contemplating suicide and self-harm, according to the European Medicines Agency.
In mid-July, the EMA announced its investigation into Novo Nordisk's drugs Ozempic and Wegovy, both containing semaglutide, as well as Saxenda, which contains liraglutide.
"The review was triggered by the Icelandic Medicines Agency following reports of suicidal thoughts and self-injury in people using liraglutide and semaglutide medicines," the EMA stated in a press release on July 11. "So far authorities have retrieved and are analyzing about 150 reports of possible cases of self-injury and suicidal thoughts."
Liraglutide and semaglutide are widely used, and it's unclear if the reported cases are linked to the medicines or if they're connected to patients' underlying conditions or other factors.
Novo Nordisk told Reuters in a statement that patient safety was a top priority, and that the company takes all adverse events seriously. Its own safety monitoring found "no causal association" between self-harming thoughts and the drugs, the company said in a statement.
FDA Warns of Possible Suicidal Thoughts With Wegovy, Saxenda 
Suicidal behavior is not currently listed as a side effect in the European Union product information, according to the EMA. However, the U.S. Food & Drug Administration website for Wegovy and Saxenda lists suicidal behavior or thinking as a possible side effect of the drugs.
Weight loss medication Belviq also came under scrutiny in 2020 for a serious health threat. The FDA requested it be recalled after the federal agency found it increased the risk of cancer in people who took it. Consumers who developed certain cancers after taking the drug have filed lawsuits against the manufacturers. 
The FDA Adverse Event Reporting System Public Dashboard lists about 60 reports of suicidal ideation since 2018 from patients on semaglutide. FAERS has received at least 70 similar reports since 2010 by users of liraglutide, according to Reuters. Reports to the FDA remain unverified and the existence of a report is not proof of causation, the agency warned.
Side effect warnings were enough to stop at least one person who was prescribed the medicine for weight loss. Mimi Tkito, of West Orange, New Jersey, said she was prescribed Saxenda two years ago, but two things prevented her from filling the prescription – the $1,000 monthly price tag and the concerning side effects.
"Saxenda was expensive for a six-month treatment and the side effects, like thyroid cancer, discouraged me from using it," Tkito told ConsumerNotice.org. "A year ago I was prescribed Wegovy, and while the price was about the same, the warnings about suicide stopped me from filling it again."
Tkito said she wants to go on the weight loss drug eventually but doesn't feel now is the time.
European Union and U.S. Investigate GLP-1 Drugs
EMA investigators launched their inquiry on July 3 and have since extended it to include other glucagon-like peptide 1 receptor agonists drugs, including dulaglutide, exenatide, liraglutide, lixisenatide and semaglutide. It expects to conclude its review in November.
The medications known as GLP-1 receptor agonists mimic a hormone released in the gastrointestinal tract in response to eating. It prompts the body to create more insulin and interacts with the parts of the brain that reduce appetite and a feeling of fullness.
Currently, Saxenda and Wegovy are authorized in the EU for weight management. Ozempic is authorized to treat Type 2 diabetes but has also been used off-brand to treat obesity.
The review comes weeks after the EMA announced it was monitoring several of Novo's products containing semaglutide for potential adverse effects, including thyroid cancer, according to Reuters.
In 2022, the FDA announced it was evaluating GLP-1 receptor agonists drugs for serious risk of intestinal obstructions. The evaluation will determine if there is a need for regulatory action.
Wegovy Rises in Popularity in U.S.
The FDA in June 2021 announced it approved Wegovy injections for chronic weight management in adults who were obese or overweight with at least one weight-related condition such as high blood pressure, Type 2 diabetes or high cholesterol.
It was the first drug of its kind introduced to the market since 2014. At the time of the approval, approximately 70% of American adults were considered overweight or obese, which can cause serious health issues. 
Currently, there are three FDA-approved semaglutide products available in the U.S. with a prescription: Ozempic injection, Rybelsus tablets and Wegovy injection. Saxenda is an approved liraglutide medication. There are no approved generic versions in the U.S.