Puff Bar Vape E-Cigarettes Could Face FDA Crackdown
Fact Checked
Fact-Checked
Consumernotice.org adheres to the highest ethical standards for content production and distribution. All content is thoroughly researched and verified at each stage of the publication process.
Our writers and editors follow strict guidelines for written and visual content, including vetting all sources and verifying quotes and statistics, to guarantee honesty and integrity in our reporting.
We collaborate with legal and medical experts and consumer safety professionals to further ensure the accuracy of our content.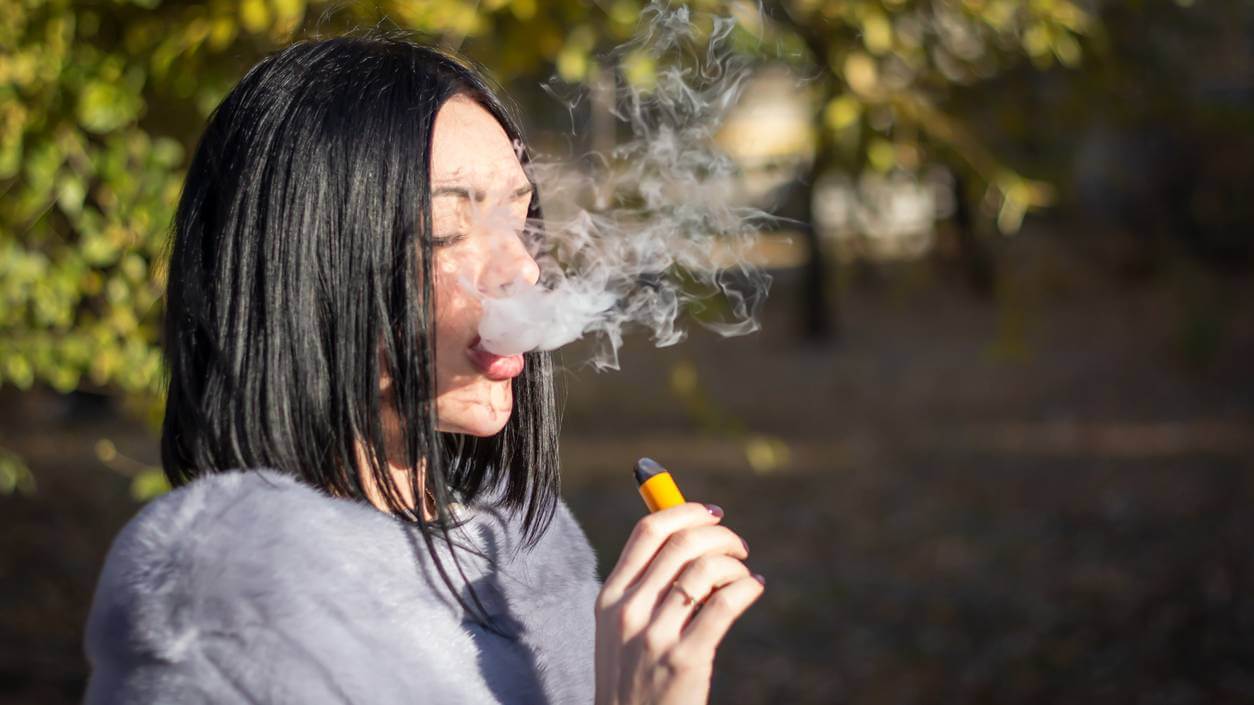 Puff Bar vape, a popular disposable electronic cigarette that uses flavored synthetic nicotine, may face scrutiny now that the U.S. Food and Drug Administration has the authority to regulate synthetic, or lab-created, nicotine products.
On March 11, a new federal spending bill was signed into law giving the FDA regulatory power over synthetic nicotine, also called tobacco-free nicotine. Previously, the FDA only had the power to regulate products containing tobacco-based nicotine. Many e-cigarette makers, including Puff Bar, used this loophole to continue selling their nicotine-based products without gaining direct approval from the FDA.
The FDA issued a warning letter in July 2020 to the makers of Puff Bar vape, ordering the company to stop selling its disposable flavored e-cigarettes as it did not have the required premarket authorization. The agency cited its ongoing efforts to combat "illegally marketed tobacco products," but Puff Bar found a way around the ban.
In February 2021, Puff Bar announced its products would start being manufactured with synthetic, tobacco-free nicotine. Now Puff Bar and other e-cigarette makers may be hit with another round of warning letters from the FDA, ordering them to pull their products from the market.
Substantial clinical research is needed to determine the exact dangers of synthetic nicotine as the chemical is too new for any conclusive assessment of its health risks. However, there is some evidence that synthetic nicotine is more readily absorbed by the body than tobacco-based nicotine and therefore could be more addictive.
Nicotine addiction among teens and young adults is a primary reason many parents and users have filed lawsuits against e-cigarette manufacturers such as Juul. Over 3,500 Juul lawsuits are currently pending as people who have suffered vaping-related injuries look to hold Juul and other e-cigarette manufacturers accountable for their products and misleading, youth-oriented advertising.
What Is a Puff Bar?
A Puff Bar is a disposable e-cigarette with a finite number of uses per vape, known as "puffs." Depending on the size purchased, each Puff Bar disposable vape can range from 400 to 3,500 puffs. Puff Bars contain synthetic nicotine, which is a tobacco-free, lab-created version of the addictive chemical.
Puff Bar Plus flavors include over 50 fruity, youth-friendly tastes such as candy rainbow, pink lemonade and strawberry ice cream. In 2020, the FDA prohibited sales of fruity flavors for e-cigarettes with refillable cartridges, but Puff Bar was able to skirt the ban because its products are disposable. Puff Bar's popularity soared as a result, especially among students.
According to the 2021 National Youth Tobacco Survey, approximately 26% of high schoolers and 30% of middle schoolers reported that a Puff Bar vape was their e-cigarette of choice.
Are Puff Bars Safe?
There is currently not enough research to determine whether Puff Bar is safe to use, especially with synthetic nicotine as its primary ingredient. Despite its popularity, synthetic nicotine has been the subject of very few studies, and not much is known about its health effects.
"[Synthetic nicotine] could alter nerve transmission in the brain in different ways from classic nicotine, but we don't understand that at this time," said Dr. Sven-Eric Jordt, an associate professor at Duke University.
As Jordt explained in the journal Tobacco Control, the difference between tobacco-based nicotine and synthetic nicotine is molecular. Approximately 99% of tobacco-based nicotine is the molecule S-nicotine, but synthetic nicotine contains equal amounts of S-nicotine and R-nicotine, a mirror molecule scientists know very little about.
E-Cigarettes Targeted in Lawsuits
Several e-cigarette brands in addition to Juul are facing lawsuits for vaping-related injuries, as well as for knowingly marketing their products to teens.
As of April 15, there are 3,656 Juul lawsuits pending in California federal courts. There have been no individual e-cigarette settlements or major verdicts so far, and lawyers expect the litigation to keep growing.
Many people who filed Juul lawsuits claim their nicotine addiction developed or worsened after using the devices.
Parents filing lawsuits on behalf of their teens claim Juul's marketing was deceptive, promoting products directly through social media and influencers, as well as hiding information regarding nicotine content. According to researchers at Stanford University, Juul's advertising was "patently youth-oriented" in the first six months Juul devices were for sale.