FDA: More Than 90,000 Injuries Linked to Recalled CPAP Machines
Fact Checked
Fact-Checked
Consumernotice.org adheres to the highest ethical standards for content production and distribution. All content is thoroughly researched and verified at each stage of the publication process.
Our writers and editors follow strict guidelines for written and visual content, including vetting all sources and verifying quotes and statistics, to guarantee honesty and integrity in our reporting.
We collaborate with legal and medical experts and consumer safety professionals to further ensure the accuracy of our content.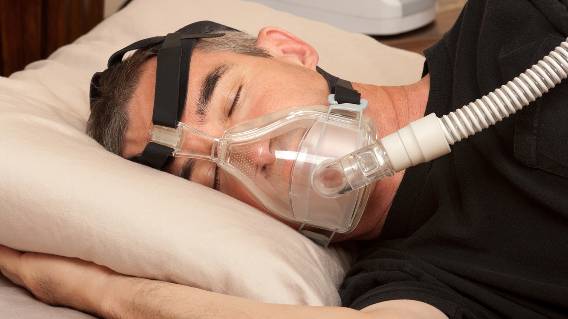 Tens of thousands of recalled Philips CPAP, BiPAP and ventilator users have reported various health problems, including deaths, according to a report issued by the U.S. Food and Drug Administration.
The FDA said it received more than 90,000 medical device reports linked to degraded PE-PUR sound abatement foam in CPAP, BiPAP and ventilator machines that Philips recalled in 2021, according to its Nov. 22, 2022, safety communication update. The agency has said it will examine the medical device reports, or MDRs, including potential reasons for the large influx of claims.  
"Although MDRs are a valuable source of information, this passive surveillance system has limitations. The incidence, prevalence, or cause of an event cannot typically be determined from this reporting system alone due to under-reporting of events, inaccuracies in reports, lack of verification that the device caused the reported event, and lack of information about details such as frequency of device use," the FDA said in its safety communication update.
Philips reported 30 MDRs, and the rest have been reported by users, patients and medical providers. Injury reports include cancer, respiratory problems such as asthma and pneumonia, headaches, infections, breathing problems, chest pain and others. 
Philips Recalls Contribute to CPAP Shortage
The Philips recall led to CPAP, BiPAP and ventilators shortages because Philips is one of the main breathing device manufacturers in the world. The 2021 recall, pandemic supply disruptions and shipping issues have created a perfect storm.  
Patients who need CPAP devices to treat sleep apnea have been left scrambling for alternatives. Other CPAP makers such as ResMed have stepped up to try and fill the gap, but it isn't enough. 
Recalled devices were supposed to be replaced or repaired by September 2022. However, the company is still struggling to meet this demand. In November 2022, Philips advised the FDA that silicone foam in repaired Trilogy ventilators could separate from the plastic backing and block the air inlet.
Now, the device maker isn't expected to complete the repair and replace program until sometime in 2023. 
In addition to the 2021 recalls, Philips added a few more recalls in 2022. In January, the company added additional Trilogy Evo ventilators to the list of recalled PE-PUR foam devices. 
Then, Philips recalled about 1,660 BiPAP ventilators in September. While this recall wasn't related to the PE-PUR recall, contaminated plastic parts in these machines could release toxic gases or cause the machine to suddenly stop working. 
Another recall in September 2022 involved more than 18.6 million magnetic CPAP and BiPAP masks. According to Philips, the magnets in the masks may cause problems with metallic implants and lead to death and other serious injuries.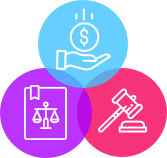 Diagnosed with cancer or respiratory issues after using a Philips CPAP?
Get your free case review today.
Hundreds of Philips CPAP Users File Cancer Lawsuits
The CPAP maker originally issued its CPAP, BiPAP and ventilator recall in June 2021. Lab testing confirmed PE-PUR sound abatement foam in these devices could degrade and release toxic gases and particles. According to Philips, users exposed to foam particles and gases may develop health issues such as cancer and respiratory problems. 
Immediately after the recall, users began to file Philips CPAP lawsuits claiming the devices led them to develop cancer and other serious illnesses. Lawyers expect thousands of claims since the recall affects millions of devices made between 2009 and April 26, 2021. 
As of Dec. 9, 2022, the U.S. Judicial Panel on Multidistrict Litigation's most recent October report numbers show more than 340 CPAP lawsuits consolidated in multidistrict litigation in Pennsylvania. This doesn't include lawsuits filed in state court that aren't a part of the MDL.