Juul Settles $23.8M Vaping Lawsuit With City of Chicago
Fact Checked
Fact-Checked
Consumernotice.org adheres to the highest ethical standards for content production and distribution. All content is thoroughly researched and verified at each stage of the publication process.
Our writers and editors follow strict guidelines for written and visual content, including vetting all sources and verifying quotes and statistics, to guarantee honesty and integrity in our reporting.
We collaborate with legal and medical experts and consumer safety professionals to further ensure the accuracy of our content.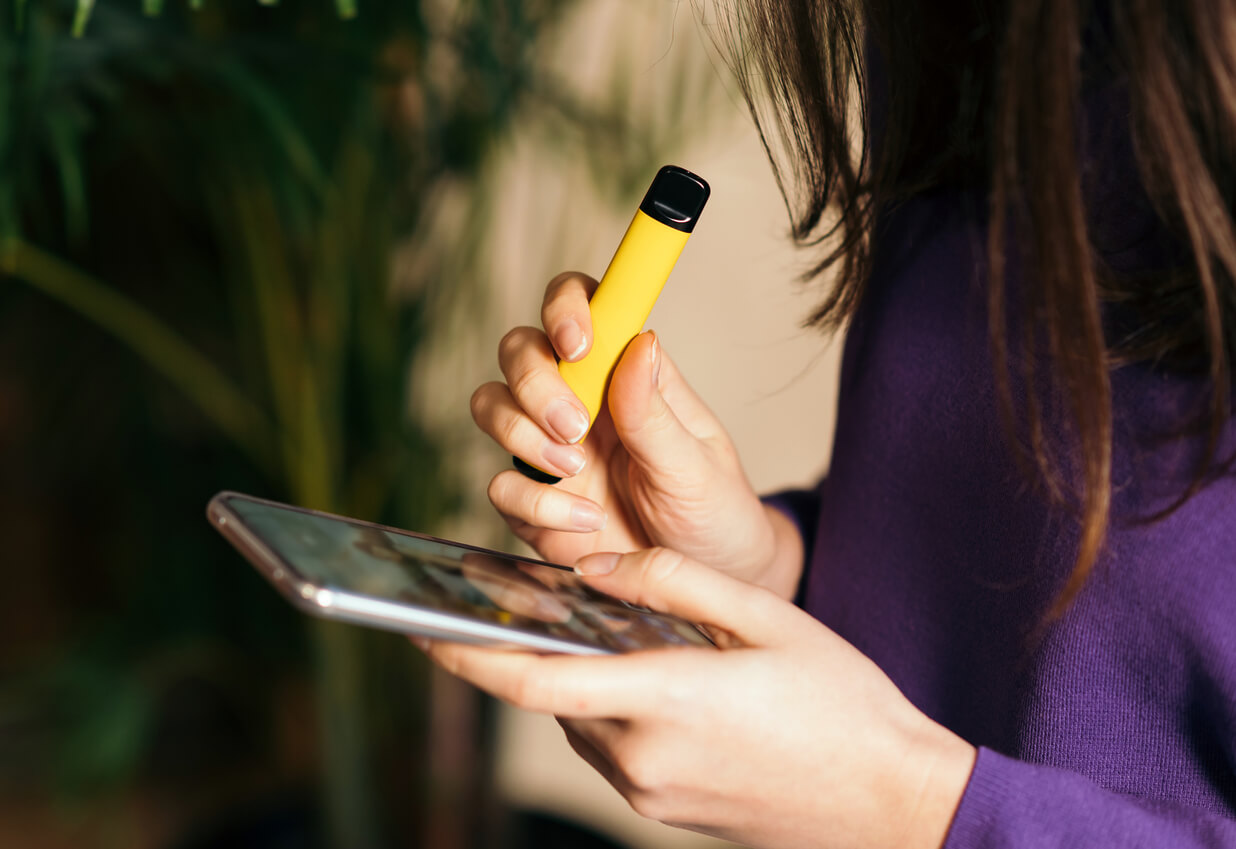 A near quarter-billion-dollar settlement was reached between the city of Chicago and e-cigarette maker Juul Labs over claims the company marketed and sold its vaping products to underage users.
The $23.8 million settlement, announced March 10, is the latest in a series of payouts the e-cigarette company has agreed to in the past year. 
In a statement from the city of Chicago, Dr. Allison Arwady, commissioner of the Chicago Department of Public Health, said, "E-cigarette businesses cannot be allowed to come in our city and boost their profits at the expense of minors. The use of any tobacco products, including e-cigarettes, among youth is a serious public health concern — to CDPH and parents across Chicago."
The city sued Juul in 2020 alleging the company used marketing tactics to entice Chicago minors to use the nicotine product and then sold its vaping products to underage users without age verification requirements. The legal age to purchase e-cigarettes in Illinois is 21. 
Chicago's lawsuit, one of thousands of lawsuits against Juul, also accused the company of using high nicotine content in its products to hook users. Juulpods, the part of the device that contains nicotine, are offered in two flavors with nicotine concentrations of 5% and 3%.
Despite the settlement, Juul denies any wrongdoing.
E-Cigarette Use Among America's Youth
While traditional, combustible cigarette use among school-age students has plummeted in recent years, the e-cigarette has led to a new generation of nicotine users.
"Juul created a generation of nicotine addicts with its kid-friendly flavors and targeted marketing," Connecticut Attorney General William Tong said in a September statement following the announcement of an earlier multimillion-dollar settlement.
Juul hit the market in 2015 and quickly became the most widely used e-cigarette in the United States. The company leveraged social media marketing and the messaging reached younger audiences. Juul denies marketing to youth and claims its mission is to stop adult smokers from using traditional cigarettes. 
A study by anti-smoking group Truth Initiative showed that 15- to 17-year-olds are 16 times more likely to try Juul products compared to adults aged 25 to 34. Chicago officials said the city's high school students are 10 times more likely to use e-cigarettes than traditional cigarettes. 
"We congratulate the city of Chicago in protecting our city's youth against the dangers of vaping," said Joel Africk, president and CEO of Chicago's Respiratory Health Association. 
"The most recent data show that in the past five years, vaping among Chicago's school-aged children increased by 56%," Africk said. "This settlement will go a long way in the Chicago Department of Public Health's fight against chronic disease."
Chicago's health department plans to use the settlement funds to "prevent and reduce youth vaping through education, local policies, parent and teacher supports, cessation supports, improvements in data and community engagement and outreach initiatives."
Juul Settles Cases in 'Global Resolution'
Juul announced in December it had reached a "global resolution" in more than 5,000 cases brought by 10,000 plaintiffs against the company, its officers and directors. It declined to disclose the settlement amount but said the company "secured an equity investment to fund the resolution." The New York Times reported that same month that the settlement was valued at $1.7 billion. 
On March 3, the Altria Group Inc., the maker of Marlboro cigarettes and a former stakeholder in Juul, traded its financial investment for Juul's intellectual property. It announced its plan to purchase e-cigarette maker NJOY Holdings Inc., which has been authorized by the U.S. Food and Drug Administration to market its e-cigarette products, for $2.75 billion in cash.