Judge Rejects 3M's Bankruptcy Bid in Military Earplug Case
Fact Checked
Fact-Checked
Consumernotice.org adheres to the highest ethical standards for content production and distribution. All content is thoroughly researched and verified at each stage of the publication process.
Our writers and editors follow strict guidelines for written and visual content, including vetting all sources and verifying quotes and statistics, to guarantee honesty and integrity in our reporting.
We collaborate with legal and medical experts and consumer safety professionals to further ensure the accuracy of our content.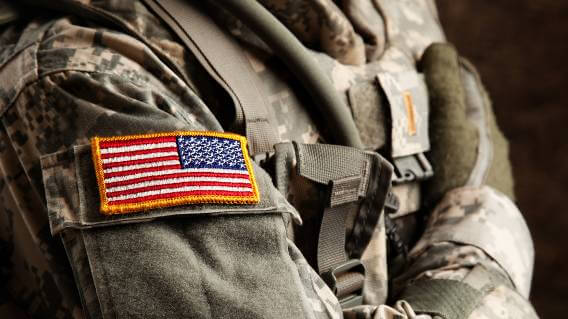 A federal judge has denied 3M subsidiary Aearo Technology's request for bankruptcy, rejecting the company's attempt to settle 260,000 lawsuits alleging its military earplugs caused hearing loss among service members. 
Judge Jeffrey J. Graham of the U.S. Bankruptcy Court for the Southern District of Indiana ruled in mid-June that the lawsuits against 3M and Aearo did not create any "impending" risk of insolvency and there was no evidence that a settlement couldn't be reached. 
Aearo Technology filed for Chapter 11 bankruptcy last July to resolve the pending cases against it and committed $1 billion to fund a trust for a settlement. 3M and Aearo claim the earplug litigation could only be resolved by bankruptcy. 
Filing for bankruptcy is a common legal strategy in mass tort litigation. In the dismissal, the judge called Aearo's bankruptcy filing "fatally premature" and noted that unless the cases are resolved by agreement, it could cause a "significant change in circumstances" for the companies. 
In a statement following the decision, 3M and Aearo said they are "prepared to continue to defend the product in litigation." Aearo has since filed an appeal, calling for an appellate court to review the decision to dismiss the bankruptcy filing.
3M Combat Arms Earplugs
From 2003 to 2015, Aearo and 3M supplied the U.S. military with Combat Arms dual-ended earplugs that were supposed to protect a soldier's hearing while also allowing them to hear commands and fellow soldiers on the battlefield. 
The earplugs have two colored ends. When soldiers inserted the olive-colored side into their ears, the earplugs were to block out all sound. When the yellow side was inserted, soldiers would still be able to hear commands. However, design defects may have caused the earplugs to fit improperly, leading to hearing damage. 
Army Sgt. Isaac Rodriguez, of Fort Lupton, Colorado, was stationed at Bagram Air Base in Afghanistan. He said he suffers from life-altering tinnitus and vertigo since leaving the military in 2015. He was issued 3M earplugs when he attended basic training in 2009 and used them throughout his six-year career. Rodriguez said he never received any instructions on how they were to be used. 
"They gave them to us to use and said they were supposed to be the best earplugs on the market," Rodriguez said. "We just used them, trusting that they would protect us."
Once he left the Army and started working in a quiet office environment, Rodriguez said he began hearing loud ringing in his ears followed by dizziness. Nausea sometimes follows and he must sit or lie down until the feeling and sound passes. 
"When you're in, you don't really realize the long-term effects of how things are going to be," Rodriguez said. "You just trust that [the government is] taking care of you."
Rodriguez is in the process of filing for disability from issues related to his hearing but hasn't yet sought legal help.
Millions of Veterans Suffer Hearing Loss
According to the Hearing Health Foundation, more than 1.16 million veterans received disability compensation for hearing loss in 2017 and about 1.79 veterans received compensation for tinnitus.
Plaintiffs have sued Aearo and 3M over Combat Arms Earplugs version 2 (CAEv2), claiming the product was defective and caused them to develop hearing loss and tinnitus. The lawsuits alleged that Aearo manufactured the defective earplugs and sold them to the military without disclosing defects.
So far 3M and Aearo have lost 10 of 16 cases that went to trial, resulting in payouts of nearly $300 million. In one of those cases, a federal jury awarded $8.2 million to a veteran who experienced hearing loss and tinnitus from 3M combat earplug use during his military service.
3M Whistleblower Lawsuit
3M faced a whistleblower lawsuit in 2016 that ended in a $9.1 million lawsuit. The plaintiff, respiratory and hearing protection manufacturer Moldex-Metric Inc., alleged 3M knowingly sold defective dual-ended Combat Arms earplugs to the United States military.
The lawsuit claimed the earplugs were too short to be inserted properly into soldiers' ears and could loosen without soldiers noticing, leaving them without proper protection.
"The United States further alleged that 3M did not disclose this design defect to the military," the Department of Justice said in a press release announcing the settlement. Shortly after the settlement announcement in July 2018, hundreds of soldiers and veterans filed hearing loss and tinnitus lawsuits against 3M.
The current litigation is the largest in U.S. history and represents what federal judge Graham called "staggering." About 30% of all pending cases in federal district courts are related to this tort.