Juul E-Cigarette Manufacturer Could Seek Bankruptcy Protection
Fact Checked
Fact-Checked
Consumernotice.org adheres to the highest ethical standards for content production and distribution. All content is thoroughly researched and verified at each stage of the publication process.
Our writers and editors follow strict guidelines for written and visual content, including vetting all sources and verifying quotes and statistics, to guarantee honesty and integrity in our reporting.
We collaborate with legal and medical experts and consumer safety professionals to further ensure the accuracy of our content.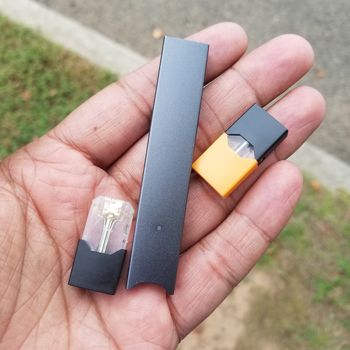 Juul Labs Inc. has gone from industry leader to the verge of bankruptcy in a quick but dramatic fall.
Facing a looming ban of its products and an avalanche of costly lawsuits, the once-popular e-cigarette manufacturer is on the cusp of filing for Chapter 11 bankruptcy protection, according to numerous sources.
In September, Juul added David Barse and Paul Aronzon – two financial restructuring experts – to its governing board, making the bankruptcy filing look more probable.
Chapter 11 bankruptcy allows a company to continue operations while it works with creditors through the courts and reorganizes its finances. It does not mean an end to the company.
A Juul spokesperson would not confirm the bankruptcy decision had been finalized and said Juul is still considering other options.
"We will continue the preparation process for both a restructuring and other strategic options as we determine what path is best for our company," the spokesperson said.
Juul No Longer Industry Leader
Juul already has cut its number of employees to fewer than half from its peak in 2019, when an estimated 3,000 people were employed and it was dominating the e-cigarette business.
It recently dropped earlier plans for worldwide expansion and has been refinancing some of its debt. Puff Bar, a California-based company, has now become the No. 1 seller of e-cigarettes, leaving Juul well behind. Juul's market share has been cut by more than half in the last three years.
Juul hired bankruptcy advisers Kirkland & Ellis and Alvarez & Marsal in June when the U.S. Food and Drug Administration first announced it was banning most Juul products. Although the ban was quickly rescinded after Juul filed and won a court appeal, the FDA expects to reissue it again with revisions.
Juul Navigating Legal and Financial Hurdles
Juul is facing considerable challenges in the coming months, both financial and otherwise, pointing toward a bankruptcy filing. The battle with the FDA to keep Juul products on the market is expected to be costly.
Juul initially received a temporary stay of the original ban in federal court, but the FDA is going to considerable lengths to strengthen its case.
There is also growing competition in the market, plus thousands of Juul lawsuits pending – from states, cities, individuals and school districts – many of which have been consolidated in a federal district court in San Francisco.
Earlier this year, Juul agreed to pay almost $440 million to dozens of states and Puerto Rico to resolve allegations that its marketing of the high nicotine vaping products was aimed at underage users and that it had deceived consumers.
The settlement was an estimated 25% of Juul's total sales of $1.9 billion in 2021. The settlement will be paid over a six- to 10-year period.
Uncertainty over Juul's ability to remain on the market will make it difficult for it to secure traditional loans or raise money to pay for the legal settlement or court judgement, also pointing toward an upcoming bankruptcy filing.
FDA Targeting Juul Marketing Tactics
The company popularized its sleek-looking vaporizers and e-cigarettes with a slick marketing campaign that began seven years ago. The sale of its products to teenagers quickly skyrocketed when Juul first launched its promotions in 2015, prompting the FDA to declare "an epidemic" of underage vaping.
According to a survey by the Centers for Disease Control and Prevention, 2.5 million middle and high school students were vaping at least once during the 30-day period that was measured.
Juul has continued to deny any wrongdoing and consistently accused the FDA of holding it to a higher standard than other e-cigarette manufacturers.
The FDA said Juul's original marketing push implied that its products contained a lower amount of nicotine than they actually did, making the products harmful and creating a health hazard for users. It said Juul also misrepresented that its product was an official smoking cessation device, despite having no approval from the FDA to make that claim.