Veterans Increasingly Filing Zantac Lawsuits
Fact Checked
Fact-Checked
Consumernotice.org adheres to the highest ethical standards for content production and distribution. All content is thoroughly researched and verified at each stage of the publication process.
Our writers and editors follow strict guidelines for written and visual content, including vetting all sources and verifying quotes and statistics, to guarantee honesty and integrity in our reporting.
We collaborate with legal and medical experts and consumer safety professionals to further ensure the accuracy of our content.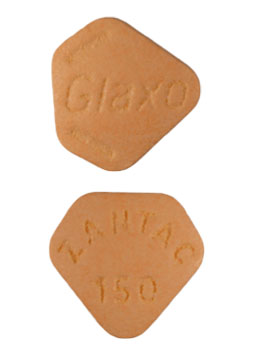 Veterans are filing Zantac lawsuits claiming the drug causes cancer, and the number of lawsuits is increasing, according to lawyers. 
The lawsuits claim drugmakers knew the active ingredient in Zantac, ranitidine, had the potential to form a toxic chemical called N-Nitrosodimethylamine (NDMA) in a person's stomach but didn't warn the public. NDMA is known to cause cancer in animals and may cause cancer in humans. 
Zantac is available by prescription and over-the-counter, and it's been available in the United States since the early 1980s. It treats several disorders caused by too much stomach acid.  
The U.S. Food and Drug Administration asked all manufacturers to withdraw Zantac and all ranitidine products from the U.S. market in April 2020 because the drug could expose people to unacceptable levels of NDMA. 
After the FDA announced the market withdrawal, the Defense Health Agency (DHA) told military health beneficiaries to stop taking Zantac (ranitidine) and look for an alternative stomach acid-reducing medication. 
"Consumers taking prescription ranitidine should talk to their doctor before stopping the medication. Anyone taking over-the-counter ranitidine products should immediately stop taking the drug and dispose of all supplies safely, according to FDA guidelines," DHA said in a statement on its Tricare website. 
Veterans More Likely to Take Acid-Reducing Drugs
Veterans are more likely to suffer gastrointestinal problems such as such as heartburn, indigestion, acid reflux, GERD and irritable bowel syndrome, and they are more likely to take gastrointestinal medications. 
For example, some studies show that veterans with post-traumatic stress disorder (PTSD) often have gastroesophageal reflux disorder (GERD), acid reflux and irritable bowel syndrome (IBS), according to Dr. Jaimie L. Gradus of the National Center for PTSD, VA Boston Healthcare System and colleagues published in Epidemiology. 
Drugs for GI problems include proton pump inhibitors (PPIs) such as Nexium and Prilosec or H2 blockers such as Zantac.
The VA's blog said that one in six veterans uses PPIs to ease heartburn or acid reflux. They are among the most prescribed medications in VA. 
Many of the veterans who filed Zantac cancer lawsuits took Zantac prescribed at the VA, according to lawyers.

Lawsuits: Drugmakers Knew Zantac May Expose Patients to Cancer-Causing Chemical
According to lawsuits, scientific literature showed that drugs like Zantac containing a substance called dimethylamine (DMA) were more likely to form NDMA when combined with other substances in the body. 
This information was available before the FDA approved Zantac 1983, and lawsuits say drugmakers failed to warn the public, exposing them to an increased cancer risk. 
In April 2020, the FDA warned that the amount of NDMA in ranitidine may increase over time and when stored at higher than room temperatures. This can expose patients to unacceptable levels of the toxic chemical.
Because veterans are more likely to take acid-reducing medications, they may be at higher risk of toxic exposure from Zantac. 
Cancers Reported in Lawsuits
Lawyers accepting cases say their clients — including veterans — have been diagnosed with a number of cancers after taking Zantac. 
Doctors told these patients that they had no family history or genetic risks for the disease and that the cause was most likely from an environmental exposure. 
Cancers potentially linked to Zantac include:
Bladder cancer and bladder removal 

Breast cancer 

Colon cancer 

Esophageal cancer

Kidney cancer and kidney removal 

Liver cancer 

Melanoma 

Ovarian cancer 

Prostate cancer 

Stomach cancer