Government Study Reveals High Levels of Toxic Chemicals in Tap Water
Fact Checked
Fact-Checked
Consumernotice.org adheres to the highest ethical standards for content production and distribution. All content is thoroughly researched and verified at each stage of the publication process.
Our writers and editors follow strict guidelines for written and visual content, including vetting all sources and verifying quotes and statistics, to guarantee honesty and integrity in our reporting.
We collaborate with legal and medical experts and consumer safety professionals to further ensure the accuracy of our content.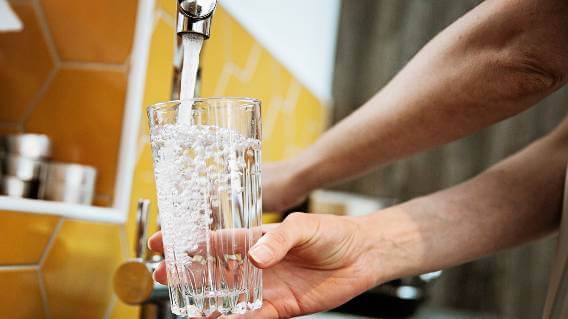 Nearly half of household tap water in America may contain toxic forever chemicals, posing risks of cancer and other health problems, according to a recent government study.
The U.S. Geological Survey collected water samples from 716 locations around the country for the study, which was published in early July. It discovered that at least 45% of the nation's tap water is estimated to have one or more types of perfluoroalkyl and polyfluoroalkyl substances, known collectively as PFAS, a group of nearly 12,000 so-called forever chemicals. 
"USGS scientists tested water collected directly from people's kitchen sinks across the nation, providing the most comprehensive study to date on PFAS in tap water from both private wells and public supplies," the study's lead author, USGS research hydrologist Kelly Smalling, said in a statement. "The study estimates that at least one type of PFAS – of those that were monitored – could be present in nearly half of the tap water in the U.S. Furthermore, PFAS concentrations were similar between public supplies and private wells."
In the first-of-its-kind study, scientists collected samples from 269 private wells and 447 public supply sources between 2016 and 2021 from a variety of human-impacted areas, including:
Low Range: Areas considered protected lands.
Medium Range: Includes residential and rural areas with no known PFAS sources.
High Range: Urban areas and locations with reported PFAS sources such as industry or waste sites.
"Most of the exposure was observed near urban areas and potential PFAS sources. This included the Great Plains, Great Lakes, Eastern Seaboard and Central/Southern California regions," according to the USGS. "The study's results are in line with previous research concluding that people in urban areas have a higher likelihood of PFAS exposure. USGS scientists estimate that the probability of PFAS not being observed in tap water is about 75% in rural areas and around 25% in urban areas."
PFAS are known as forever chemicals because they do not break down and can accumulate in the environment and the human body. Hundreds of PFAS lawsuits have been filed against chemical companies by municipalities for clean-up and remediation, and by individuals for personal injury.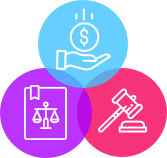 Did you develop cancer or ulcerative colitis after PFAS exposure?
Get your free case review today.
PFAS Levels Exceed Government Advisory Levels
The USGS study tested for 32 individual PFAS compounds and most frequently detected PFBS, PFHxS and PFOA. Each sample containing PFOS and PFOA exceeded the Environmental Protection Agency's 2022 interim health advisories for both compounds, according to the USGS.
Earlier this year the EPA proposed the first federal drinking water limits on six forms of PFAS. A final decision is expected by 2024.
While the USGS conducted the scientific study, the research agency didn't make any policy recommendations. The Environmental Working Group's Scott Faber told The Associated Press that more should be done to prohibit PFAS from getting into the water supply in the first place – by putting a stop to companies dumping the chemicals into public wastewater systems.
"We should be treating this problem where it begins, instead of putting up a stoplight after the accident," the advocacy group leader said. "We should be requiring polluters to treat their own wastes."
PFAS Found in Food Containers
The EPA is also under fire from consumer groups for allowing the makers of plastic containers to use forever chemicals in food and personal care product containers. Consumer groups Public Employees for Environmental Responsibility and the Center for Environmental Health recently intervened in a three-year regulatory and legal battle over the use of PFAS contamination in plastic containers involving the EPA, the U.S. Department of Justice and plastic maker Inhance, according to The Guardian news outlet.
The consumer groups sent a formal request to the EPA asking the agency to order Inhance to stop distributing the PFAS-laden containers.
"It's a serious and ongoing threat to public health," Bob Sussman, an attorney representing the consumer groups, told The Guardian. "It involves not only the demonstrated hazards of PFAS that are in the containers, but the huge number of containers and their economy-wide uses."
Inhance did not respond to The Guardian's request for comment, but the company previously told the news agency it is "in full compliance with all relevant regulations."
Estimated 97% of Americans Have PFAS in Bloodstream
Exposure to PFAS has been associated with affecting growth, learning and behavior in infants and children, interference with natural hormones, kidney cancer, thyroid disease and other serious conditions. 
PFAS nonstick and water-resistant properties have made them a go-to choice for products from food wrappers to firefighting foam. According to the U.S. National Health and Nutrition Examination Survey, as many as 97% of people living in the United States may have PFAS in their bloodstream.
To reduce exposure, avoid items that are made with PFAS, including processed food in PFAS wrappers. Be cautious of stain-repellant clothes and furniture treatments and use stainless steel or cast-iron pans instead of nonstick cookware.