EPA Will Restrict PFAS Chemicals in Drinking Water
Fact Checked
Fact-Checked
Consumernotice.org adheres to the highest ethical standards for content production and distribution. All content is thoroughly researched and verified at each stage of the publication process.
Our writers and editors follow strict guidelines for written and visual content, including vetting all sources and verifying quotes and statistics, to guarantee honesty and integrity in our reporting.
We collaborate with legal and medical experts and consumer safety professionals to further ensure the accuracy of our content.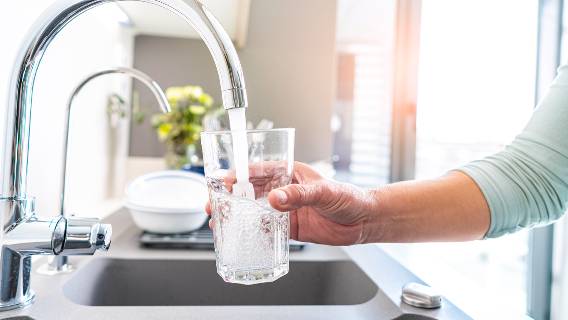 A federal proposal to make America's drinking water supply safer would require utility companies to remove cancer-causing "forever chemicals" before they reach people's homes.
The U.S. Environmental Protection Agency announced the National Primary Drinking Water Regulations. The policy would establish legally enforceable contamination levels for per- and polyfluoroalkyl substances, also known as PFAS.
"This is very significant," EPA Administrator Michael Regan said in a recent interview with The New York Times. "This is the first time in U.S. history that we've set enforceable limits for PFAS pollution."
Exposure to PFAS is linked to various health issues, including an increased risk of some cancers, hormone disruption and developmental delays in babies. Recent studies have shown PFAS can cause harm at near-zero levels, the EPA said. This replaces earlier federal guidance from 2016 that set PFAS regulations at 70 parts per trillion.
What Are PFAS?
PFAS is a group of more than 9,000 synthetic chemicals used since the 1940s. They are mostly used in consumer and industrial products.
The chemicals are found in everything from nonstick cookware and waterproof clothing to stain-resistant carpets and firefighting foam.
Studies show PFAS water contamination is common. A 2020 peer-reviewed American Chemical Society study found PFAS are "nearly ubiquitous in surface water, the predominant source of drinking water in the U.S. population."
As many as 200 million Americans have PFAS in their tap water. Exposure varied significantly within and between different states, the study found.
The new regulations will "prevent thousands of deaths and reduce tens of thousands of serious PFAS-attributable illnesses," the EPA said in a statement.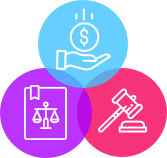 Did you develop cancer or ulcerative colitis after PFAS exposure?
Get your free case review today.
Which PFAS Chemicals Will Be Regulated?
Under the proposed regulation, the EPA will require utility companies to remove or significantly reduce the following six PFAS chemicals from drinking water:
Hexafluoropropylene oxide dimer acid (HFPO-DA, commonly known as GenX Chemicals)
Perfluorobutane sulfonic acid (PFBS)
Perfluorohexane sulfonic acid (PFHxS)
Perfluorononanoic acid (PFNA)
Perfluorooctane sulfonic acid (PFOS)
Perfluorooctanoic acid (PFOA)
Utility companies will be required to monitor and treat water to reduce PFAS levels and notify consumers if levels exceed the proposed regulatory standards. Consumers concerned about the levels of PFAS in their drinking water can contact their local utility company to ask if they monitor the water for the chemicals or if they can provide recommendations specific to a consumer's area.
The proposed regulation does not impact privately owned wells. But the EPA does offer information on how to maintain wells and protect them from contaminants.
Educating the Public About PFAS
Before enacting the new guidelines, the EPA will hold a public webinar on March 29. Regulators will educate the public and stakeholders about the proposed changes and seek public comment. A previous webinar was held last week.
Officials will also hold a virtual public hearing May 4. Consumers must register for both EPA events if they want to participate and provide feedback.
"No one should ever wonder if the PFAS in their tap water will one day make them sick," said Clean Cape Fear co-founder Emily Donovan. "We all deserve access to health-protective drinking water. It's a basic human right. We applaud the Biden EPA for having the courage to do what multiple administrations could not. Today, prayers were answered."