Study Suggests Sleep Apnea Surgery Relieves Sleeplessness
Fact Checked
Fact-Checked
Consumernotice.org adheres to the highest ethical standards for content production and distribution. All content is thoroughly researched and verified at each stage of the publication process.
Our writers and editors follow strict guidelines for written and visual content, including vetting all sources and verifying quotes and statistics, to guarantee honesty and integrity in our reporting.
We collaborate with legal and medical experts and consumer safety professionals to further ensure the accuracy of our content.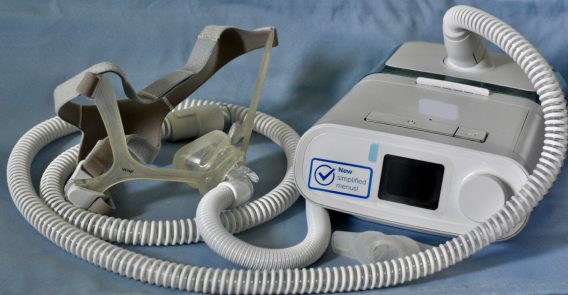 According to research published in the Sleep Research Society's official journal, sleep apnea multilevel surgery can benefit people with difficulties adapting to continuous positive airway pressure machines. SAMS involves repositioning the palate and also tongue volume reduction.
Study authors note that there were significant improvements on the apnea-hypopnea index, which measures the seriousness of sleep apnea, among those evaluated 3.5 years after surgery. There were also improvements on the Epworth sleepiness scale.
Pre-surgical AHI was 41/h vs. 21/h at follow-up.

Pre-surgical ESS was 12.3 vs. 5.5 at follow-up. 
"Secondary outcomes were improved long term, and adverse events were minor," study authors reported. Additionally, 69% of those reevaluated reported "subsequent surgery, with symptom and quality of life improvements."
SAMS Surgery vs. CPAP Machines
More than 24 million Americans experience disturbed sleep because blocked upper airways cause them to stop breathing and wake up. People with sleep apnea may wake up multiple times per night. Doctors commonly prescribe the use of CPAP machines, but they're not effective for everyone.
CPAP machines deliver pressurized air through a tube to a mask. Some masks cover the nose and mouth and some just cover the nose. 
For those for whom CPAP is ineffective, finding an alternative treatment is critical. Sleep apnea can increase the risk of high blood pressure, daytime fatigue, brain fog and Type 2 diabetes, as well as liver or heart problems.
The study's surgical results are promising for those looking for CPAP alternatives and long term solutions. Six months after having surgery, patients reported having a 60% decrease in the frequency of throat obstructions vs. a 20% decrease for the nonsurgical control group.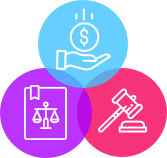 Diagnosed with cancer or respiratory issues after using a Philips CPAP?
Get your free case review today.
Philips' CPAP Recalls 
People have also been looking for CPAP alternatives following Philips Respironics' voluntarily recall in 2021 of millions of its CPAP, bi-level positive airway pressure and mechanical ventilator devices. In September 2023, Philips offered to settle the economic damages related to the recall claimed in CPAP class-action lawsuits for $479 million.
The recall began because polyester-based polyurethane used for sound abatement could degrade. Philips warned ingesting or inhaling the PE-PUR foam's toxic particles or gasses could cause serious health effects. Those who used the recalled devices and were injured have filed lawsuits, with 716 cases pending in multidistrict litigation in the Western District of Pennsylvania as of mid September 2023.
The pending Philips CPAP lawsuits in MDL 3014 claim that Philips' machines were designed defectively, putting users at risk. By the end of 2022, the U.S. Food and Drug Administration reported it received more than 98,000 medical device reports of side effects linked to the recalled devices.
Lawyers are still taking cases for people who experienced serious respiratory issues or were diagnosed with cancer after using recalled Philips CPAP, BiPAP or ventilator machines. Plaintiffs are seeking compensation for pain and suffering, medical expenses and lost wages.