Study: Sleep Apnea May Increase Risk of Long COVID-19 Substantially
Fact Checked
Fact-Checked
Consumernotice.org adheres to the highest ethical standards for content production and distribution. All content is thoroughly researched and verified at each stage of the publication process.
Our writers and editors follow strict guidelines for written and visual content, including vetting all sources and verifying quotes and statistics, to guarantee honesty and integrity in our reporting.
We collaborate with legal and medical experts and consumer safety professionals to further ensure the accuracy of our content.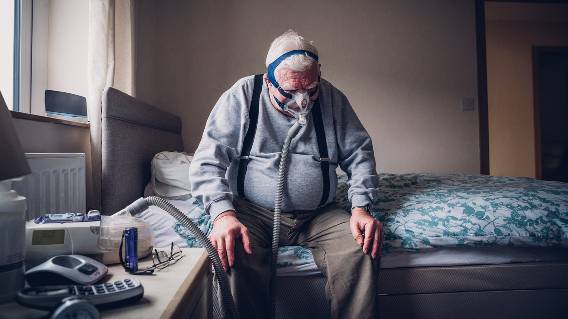 A research study published in May by the journal Sleep found that people with sleep apnea are more likely to experience long COVID-19 compared to those without sleep apnea. 
Electronic health data of nearly 1.8 million people showed that women with obstructive sleep apnea had an up to 89% increased risk of long COVID-19. Men were found to have a 59% higher risk. The research did not show a link between the two conditions for children.
Sleep apnea is a disorder involving the blockage of the airways by tissues in the mouth or throat, which stops breathing for a several seconds multiple times during the night. The condition affects about 1 in 8 adults and is often underdiagnosed. Long COVID-19 refers to one or more symptoms people may experience for months or even years after being infected with COVID-19.
Link Between Long COVID & Sleep Apnea
There are many possible reasons long COVID-19 and sleep apnea are connected, according to Dr. Lorna Thorpe, director of the division of epidemiology at the NYU Grossman School of Medicine and a senior author of the study. 
"People with sleep apnea tend to have higher rates of obesity and hypertension and other cardiovascular problems," she said. "And these are also common risk factors for severe acute COVID and have been implicated as risk factors for long COVID."
Sleep apnea can create low levels of oxygen in the blood, which can heighten COVID-19 symptoms. More severe infections may lead to a longer period of time dealing with the disease. Sleep apnea can also take a toll on the body's immune system, making it more likely that a person with sleep apnea may become infected with COVID-19.
Long COVID Risks in Women vs. Men
The higher risk of long COVID-19 in women compared to men can be attributed to many factors, according to researchers. 
"One can postulate this difference may be based on what we know about sex differences in sleep and immune responses," said Dr. Phyllis Zee, director of the Center for Circadian and Sleep Medicine at Northwestern University Feinberg School of Medicine in Chicago.
Zee said women typically have a stronger immune response to viral infections compared to men. That could also mean a vulnerability to post-infection inflammation. Because sleep apnea is typically associated more with men, by the time a woman is diagnosed the condition may be more advanced and possibly more severe.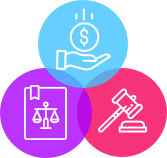 Diagnosed with cancer or respiratory issues after using a Philips CPAP?
Get your free case review today.
Severe COVID-19 and Sleep Apnea
There are also connections between sleep apnea and severe COVID-19. A study published in January 2021 in the British Medical Journal found that patients with sleep apnea were more at risk of being hospitalized if they contracted COVID-19.
According to data that was presented at the American Thoracic Society's 2021 International Conference, the use of a CPAP machine may reduce the risk of severe COVID-19 and the risk of infection. However, certain Philips CPAP machines have been recalled due to design defects, prompting lawsuits over serious health issues. Consumers should check their devices to avoid possible injury from these harmful products.  
Pharmacist and respiratory therapist Neisha Hacker-Finey suggests finding ways to boost your immune system to battle the effects of sleep apnea and COVID-19. Some examples include:
Decreasing stress 

Eating well-balanced meals 

Getting adequate rest

Staying hydrated 

Taking vitamin C

Taking zinc
Doctors say anyone who snores or has sleep apnea and may stop breathing at night should get treatment for COVID-19 as early as possible once infected and closely monitor their symptoms.