PFAS Class-Action Thinx Period Underwear Lawsuit Settled for $5 Million
Fact Checked
Fact-Checked
Consumernotice.org adheres to the highest ethical standards for content production and distribution. All content is thoroughly researched and verified at each stage of the publication process.
Our writers and editors follow strict guidelines for written and visual content, including vetting all sources and verifying quotes and statistics, to guarantee honesty and integrity in our reporting.
We collaborate with legal and medical experts and consumer safety professionals to further ensure the accuracy of our content.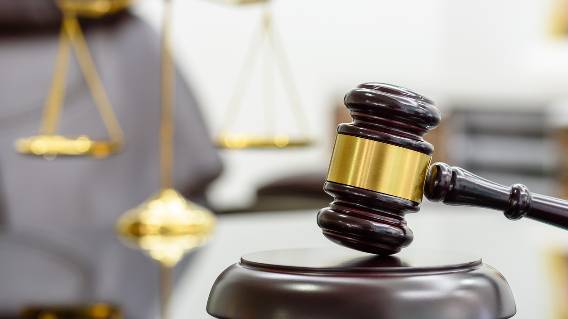 U.S. consumers of Thinx menstrual underwear may get a partial refund thanks to the settlement of a class-action lawsuit. The lawsuit claimed Thinx uses per- and polyfluoroalkyl substances, known as PFAS, to enhance the performance of its underwear. 
Researchers have linked PFAS to fertility problems, certain cancers and other health risks. Experts have dubbed them "forever chemicals" because few of them ever degrade.
Those who purchased Thinx underwear between Nov. 12, 2016, and Nov. 28, 2022, can submit a claim online. Consumers have until April 12, 2023, to do so. There is an option between a cash refund for up to three pairs of underwear at $7 each or a voucher for 35% off a single purchase of up to $150. 
PFAS Lawsuit Focuses on Misleading Marketing
The class action focused on the way Thinx marketed its products, not the potential for harm. According to the lawsuit, the Thinx website said the company tests the underwear and that it was free of harmful chemicals. 
Thinx said the settlement is not an admission of guilt or wrongdoing, and it denies all allegations in the lawsuit. The settlement requires Thinx to adjust some of its marketing language. It must also take measures to ensure that PFAS are not intentionally added to its products.
Attorney Erin Ruben, who represented some of the plaintiffs, said in an interview with NPR that the misleading marketing influenced consumers. "The plaintiffs in this case brought their claims because the presence of PFAS or other chemicals in the underwear would influence their purchasing decision," she said.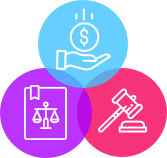 Did you develop cancer or ulcerative colitis after PFAS exposure?
Get your free case review today.
Testing Uncovered PFAS in Thinx Underwear
In 2020, Jessian Choy, a columnist for Sierra magazine, requested testing of unused menstrual underwear. Choy asked for the tests after period underwear manufacturers dodged her inquiries on whether they contained certain toxic chemicals. 
She asked Dr. Graham Peaslee, a nuclear scientist at the University of Notre Dame, to test Lunapads and Thinx underwear. Peaslee discovered PFAS in fast-food wrappers in 2017.
While Lunapads did not contain PFAS, Thinx contained high levels on the inside layers of the crotch area. One pair of Thinx underwear contained 3,264 parts per million, or ppm, and another contained 2,053 ppm. Further third-party tests revealed PFAS in other pairs of Thinx underwear.
The U.S. Environmental Protection Agency recommends lifetime exposure limits for PFAS. While the limit is set for drinking water, it considers other sources of exposure to PFAS beyond drinking water, such as food and consumer products, to provide more protection.
In June 2022, the agency updated its recommendations of lifetime exposure limits for four types of PFAS. It recommends drinking water contain no more than 0.004 parts per trillion for PFOA (perfluorooctanoic acid) and 0.02 ppt for PFOS (perfluorooctane sulfonic acid). For PFBS (perfluorobutane sulfonic acid) and HFPO (hexafluoropropylene oxide), it recommends 2,000 ppt and 10 ppt, respectively.  
Research shows a small amount of PFAS can enter the body through skin contacting contaminated water. A 2017 study by the Commission for Environmental Cooperation found that PFAS migrated from waterproof textiles into simulated spit and sweat. It also migrated into laundry wash water.
What Consumer Products Contain PFAS?
Consumer products made with PFAS have included cosmetics, nonstick cookware and products that resist grease, water and oil. Cosmetic companies add PFAS to cleansers, shaving cream, lotions, makeup and nail polish to condition and smooth the skin or improve product texture. Water-repellent clothing, stain-resistant fabrics, carpets, cleaning products and some firefighting foams have contained PFAS. 
At least 97% of the U.S. population has PFAS in their bloodstream, according to the National Health and Nutrition Examination Survey.
A large study of people exposed to a type of PFAS known as C8 in the Ohio River Valley found a probable link to several conditions. Among them are high cholesterol, ulcerative colitis, thyroid disease, testicular cancer, kidney cancer and pregnancy-induced hypertension.
Plaintiff attorney Ruben is working on other complaints involving PFAS in products. She said consumers will continue to raise concerns with PFAS in products. "I think that it's showing no signs of slowing down because consumers are expressing to us that they really do care about these issues," she said.