New Jersey Commission to Study Potential Harm From Social Media
Fact Checked
Fact-Checked
Consumernotice.org adheres to the highest ethical standards for content production and distribution. All content is thoroughly researched and verified at each stage of the publication process.
Our writers and editors follow strict guidelines for written and visual content, including vetting all sources and verifying quotes and statistics, to guarantee honesty and integrity in our reporting.
We collaborate with legal and medical experts and consumer safety professionals to further ensure the accuracy of our content.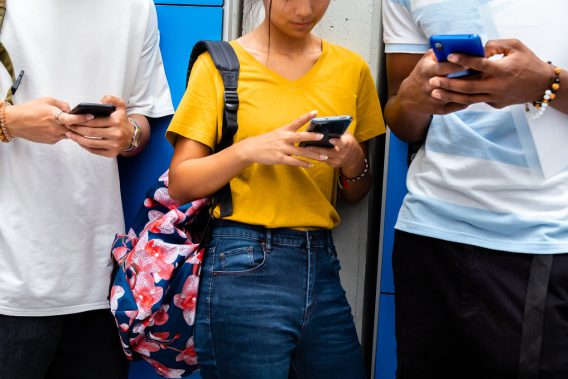 Legislators in New Jersey have formed a commission to study the impact of social media and smartphone use on youth in the state. Gov. Phil Murphy signed the legislation on July 24, officially establishing the Commission on the Effects of Social Media Usage on Adolescents.
"Social media use is undoubtedly a significant part of many young people's lives these days, which is why it is so critical to determine the full scope of its impact on students," Murphy said in a statement. "By establishing this commission, we will better understand how social media use – both in and out of school – is affecting the physical and mental health, safety and academic performance of students to help mitigate any negative repercussions and protect the well-being of New Jersey's youth."
The commission is tasked with discovering how much damage social media may be doing to the mental health of adolescents across the state. It will consist of 19 members: 14 people appointed by the governor, four members of the public who will be appointed by legislative leaders, and the commissioner of education. 
"Over the past 10 years, the evolution of smartphones and social media have become a major component in the lives of adolescents," Sen. Richard Codey, one of the sponsors of the legislation, said in a statement. "Students are now connected 24 hours a day; linked by various social media platforms, which poses risks to academic performance. This commission will provide valuable information to evaluate the effects of this usage within our education system."
Commission to Include Experts, Students and Parents
Those appointed to the commission must include a school nurse, an expert in social media data analysis, representatives from education, psychology and child advocacy organizations, two public school students and two parents of public school students.
Members will try to determine the effects social media use has on:
Academic performance of students

Emotional health of students, including incidents of depression, anxiety, body dysmorphia, harassment, intimidation/bullying and other disruptive behaviors

Physical health of students, including incidents of sleep deprivation, weight loss or gain and high blood pressure
The commission will also examine the extent of social media usage both in and out of public schools, including the average amount of time students in various age groups spend each day on electronic devices.
Members will have an entire year to study the effects of social media on children and teenagers and will report its findings. It will then propose new strategies and standards to help alleviate some of the negative effects of social media.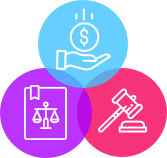 Has your child suffered a serious injury after using social media daily or weekly?
Get a Free Case Review
Addressing a Growing Issue
Some experts believe social media is harmful to youth and that waiting an entire year may be too long to address the issue. 
"The state needs to create curriculum without delay to teach children how to protect themselves on social media, and one year is too long to wait," Kara Alaimo, a Fairleigh Dickinson University expert on social media impacts on children and youth, told the Bergen Record. 
Alaimo said it is "wonderful that the state is looking into this," but "what I would also like to see happen is for the governor not to wait a year to implement social media curricula in schools."
The Murphy administration's health standards, which were released in 2020, include legal, safe and respectful use of social media in middle and high schools. The list also includes an emphasis on internet safety from sexting and sextortion. 
In January 2014, New Jersey passed a law requiring the department of education to issue guidelines to middle school students about some of the pitfalls of social media. Children were taught about:
Cyber ethics

Cyber safety

Cybersecurity

Potential negative consequences of social media

Social media behavior
The guidelines were issued before TikTok was created and when Facebook, YouTube and Instagram were the most popular social media platforms. 
So far, nearly 200 school districts have sued social media platforms for alleged harm to children, according to The Wall Street Journal. 
Recent Warnings and Recommendations
The New Jersey legislation comes after several recent warnings and recommendations from officials about social media and children. In May, Surgeon General Vivek Murthy released a report warning that social media may not be safe for children and teenagers. The report also asked tech companies, parents and guardians to take immediate action. 
That same month, the American Psychological Association released a health advisory on social media claiming that social networks are neither beneficial nor harmful to young people. The APA suggested that parents and caregivers need to play a key role in keeping children safe while online. It proposes keeping a close eye on children and teens' social media usage, setting time limits and recognizing problematic use. 
In June, the American Federation of Teachers, joined by other advocate groups, released its own report blaming social media for the ongoing nationwide mental health crisis among American youth. The report mentions an increase in concerning behavior by children in school districts across the country.
Also in June, UNESCO, a specialized education, science and culture agency created by the United Nations, recommended that smartphones be banned in all schools due to the potential for bullying and distractions. Manos Antoninis, the director of UNESCO's Global Education Monitoring Report, told UN News he's also worried about possible data leaks while using educational technology. 
"We need to teach children to live both with and without technology; to take what they need from the abundance of information, but to ignore what is not necessary; to let technology support, but never supplant human interactions in teaching and learning," he said.