Juul Vapes Remain on Market While Appeals Court Reviews FDA Ban
Fact Checked
Fact-Checked
Consumernotice.org adheres to the highest ethical standards for content production and distribution. All content is thoroughly researched and verified at each stage of the publication process.
Our writers and editors follow strict guidelines for written and visual content, including vetting all sources and verifying quotes and statistics, to guarantee honesty and integrity in our reporting.
We collaborate with legal and medical experts and consumer safety professionals to further ensure the accuracy of our content.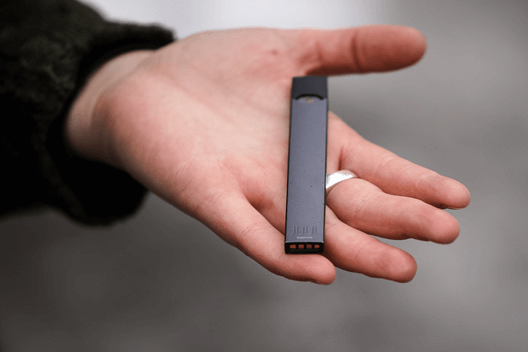 Juul filed an emergency appeal to keep its products on the market after the U.S. Food and Drug Administration told the e-cigarette giant that it could no longer sell its products in the United States.
The vaping manufacturer asked the U.S. District Court of Appeals for the District of Columbia Circuit to issue a hold on the ban. The FDA said it had reviewed Juul's application to sell its products and it had insufficient and conflicting data which didn't prove the products were in the best interest of public health.
Juul accuses the FDA of holding it to a higher standard than other e-cigarette manufacturers.
"Had FDA done a more thorough review (like it did for other applicants), it would have seen data showing that those chemicals are not observable in the aerosol that JUUL users inhale," Juul said in its court filing.
The FDA declined to comment on active litigation.
However, in its press release regarding the Juul ban, the agency said it had authorized 23 electronic nicotine delivery system (ENDS) products. But Juul isn't alone in its authorization denial, and FDA has issued more than a million marketing denial orders (MDOs) to other vaping companies.
The agency will have until July 7 to respond to the motion for appeal, and Juul will have until July 12 to respond to the FDA's answer. In the meantime, its products will remain on the market.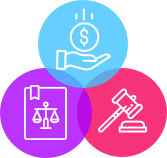 Suffering serious complications after using Juul or another e-cigarette?
You may be eligible for compensation.
'No One Should Use Juul'
In its appeal, Juul said that the ban would harm the public because "more than two million adult smokers have switched completely from cigarette smoking because of Juul products."
But critics have said that Juul played a large part in causing a teen vaping epidemic. The company's marketing practices include speaking at schools and telling students its products are safe.
The FDA cracked down on the company and issued a warning for improper branding and false claims in 2019.
Health advocates are in favor of the ban, including the American Medical Association and the American Lung Association.
"Juul's legal appeal may temporarily delay the removal of their products from store shelves but the concerns the FDA had with the toxicity of Juul remain. No one should use Juul. The Lung Association strongly supports the removal of all Juul products. We fully expect FDA's marketing denial order upheld by the court," Paul Billings, National Senior Vice President of Public Policy for the American Lung Association, said in an emailed statement.
Adding to Juul's legal woes are nearly 4,000 class action and individual injury lawsuits pending in California federal court. Juul lawsuits say the company encouraged teen addiction and caused several side effects, such as seizures and death.