Chemical Hair Straightener Companies File Motion to Dismiss Litigation
Fact Checked
Fact-Checked
Consumernotice.org adheres to the highest ethical standards for content production and distribution. All content is thoroughly researched and verified at each stage of the publication process.
Our writers and editors follow strict guidelines for written and visual content, including vetting all sources and verifying quotes and statistics, to guarantee honesty and integrity in our reporting.
We collaborate with legal and medical experts and consumer safety professionals to further ensure the accuracy of our content.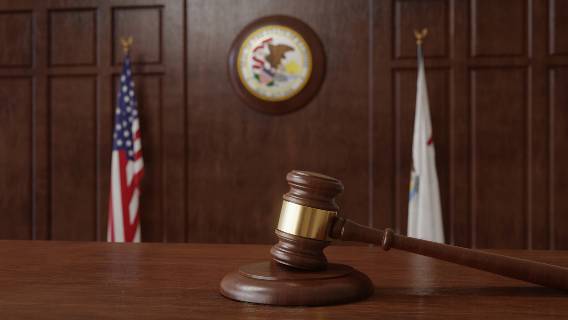 The makers of chemical hair straightening products currently facing product liability litigation joined together in a motion to dismiss the claims, arguing that plaintiffs failed to specify which items specifically harmed them.
In May, plaintiffs in the multidistrict litigation filed a lengthy master personal injury complaint outlining allegations against 15 chemical hair straightener manufacturers, including well-known brands such as L'Oreal, SoftSheen-Carson, Revlon and Luster. Claimants alleged that hair relaxer companies knew chemicals used in their hair care products were linked to serious health issues such as cancer and failed to warn consumers.
The defendants' motion to dismiss, filed July 5 in U.S. District Court for the Northern District of Illinois, argues the master complaint failed to support its claims and didn't identify the products and how those specific products caused harm to the plaintiffs. The defendants' motion also alleges the master complaint failed to detail the plaintiff's physical injuries and the products that are alleged to have caused them.
"Defendants should not be forced to guess which products were used by plaintiffs at any given time," the motion states. "Plaintiffs should be required – as are all other products liability plaintiffs – to identify the specific product they used that allegedly caused their condition."
A master long form complaint in an MDL is used as a template that contains common factual allegations and legal claims shared by all the individual cases in the MDL. Instead of each plaintiff filing separate complaints, they can instead reference the master complaint. A short form complaint can later be used by plaintiffs to give details about specific issues.
The MDL currently includes 241 cases alleging that women were not warned about the link between hair straighteners and cancer. Lawyers expect more litigants to join in the future.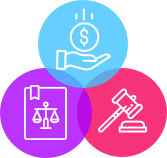 Did you develop cancer, endometriosis or uterine fibroids after using chemical hair straighteners?
You may be eligible for compensation.
NIH Studies Link Hair Straighteners to Cancer
A National Institutes of Health study in 2019 found a 30% higher incidence of breast cancer among women who used chemical hair straightening products, with Black women being particularly vulnerable compared to other consumers because of more frequent use.
Another NIH study in 2022 linked the use of chemical hair straighteners and other hair products to uterine cancer. It showed that women who used chemical hair straighteners had more than double the risk of uterine cancer compared to nonusers. The 2022 study did not include specific brands, but listed parabens, bisphenol A, metals and formaldehyde as chemicals linked to uterine cancer.
Within days of the 2022 study publication, several hair straightener lawsuits were filed against manufacturers alleging that uterine cancer, but also ovarian cancer, breast cancer, fibroids, miscarriage and preterm delivery, were caused by using the defendants' products, according to the motion.
"Notably, not a single one of these conditions is addressed [in the 2022 study]," the defendants argue. 
Lawsuits seek damages to compensate plaintiffs for their pain and suffering, medical bills and other damages. People who used a chemical hair straightener or relaxer and were later diagnosed with uterine cancer, breast cancer, uterine fibroids or endometriosis may qualify to file a lawsuit. Only a lawyer can make that determination and there may be time limits on the ability to file a claim.