Master Complaint Filed Against Chemical Hair Straightener Companies
Fact Checked
Fact-Checked
Consumernotice.org adheres to the highest ethical standards for content production and distribution. All content is thoroughly researched and verified at each stage of the publication process.
Our writers and editors follow strict guidelines for written and visual content, including vetting all sources and verifying quotes and statistics, to guarantee honesty and integrity in our reporting.
We collaborate with legal and medical experts and consumer safety professionals to further ensure the accuracy of our content.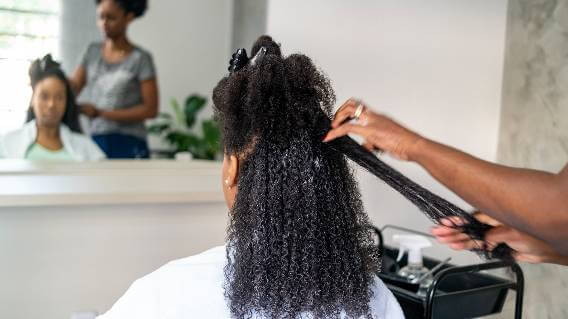 Plaintiffs suing the makers of chemical hair straightening products, claiming they caused cancer and other health issues, recently filed a master complaint in U.S. District Court, providing a comprehensive list of allegations against the companies.
In the 82-page document, claimants allege that hair relaxer companies knew toxic chemicals used in the products were linked to serious health issues, such as cancer, and failed to warn consumers. More than 120 cases were consolidated into multidistrict litigation in the Northern District of Illinois and are supervised by Judge Mary Rowlan. 
The case names several defendants, including well-known companies L'Oreal, SoftSheen, Revlon and Sally Beauty, and asserts these companies "sold, distributed, advertised, and promoted toxic hair relaxer products that caused Plaintiffs to develop uterine and other types of cancers."
Chemicals in hair straighteners such as phthalates, including di(2-ethylhexyl) phthalate and other endocrine disrupting chemicals, are associated with health issues.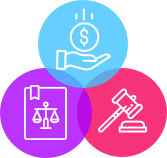 Did you develop cancer, endometriosis or uterine fibroids after using chemical hair straighteners?
You may be eligible for compensation.
Marketing Campaigns May Have Misrepresented Products
The companies often marketed their products to people of color with textured hair. Some studies show that up to 90% of Black women have used hair relaxers or straighteners.
Women who used chemical hair straightener products have double the risk of uterine cancer compared to a nonuser, studies have found. The master complaint filed in May also alleges the companies advertised their products were "gentle," "healthy" and "natural." 
"Defendants' marketing efforts, all have a common theme, they are filled with representations and insinuations that their hair relaxing products are safe and beneficial to the user," the complaint states. "The use of words such as organic, natural, nourishing, added protection or healthy in their marketing can lead a consumer to believing these hair relaxer products are safe when in fact they are not."
In an October 2022 statement, L'Oreal said the company "is confident in the safety of our products and believe the recent lawsuits filed against us have no legal merit. L'Oréal upholds the highest standards of safety for all its products. Our products are subject to a rigorous scientific evaluation of their safety by experts who also ensure that we follow strictly all regulations in every market in which we operate."
People who filed hair straightener lawsuits want compensation for medical bills, pain and suffering and lost wages. Others who filed lawsuits claim they had hysterectomies to treat uterine cancer and became infertile after using the products. 
There have been no settlements or jury verdicts in the cases yet, though some lawyers estimate settlements could be anywhere from $100,000 to $1.5 million. Experts based these figures on similar product liability claims. 
What Are Chemical Hair Straighteners?
Hair straightening lotions and creams utilize chemicals to break down the protein structure in curly hair to permanently straighten it until the hair grows out. Dangerous chemicals in hair straighteners include cyclosiloxanes, formaldehyde, parabens, diethanolamine, sodium hydroxide, phthalates, triclosan and benzophenone-3, which have been linked to cancer, fibroids and endometriosis, according to California's Department of Toxic Substances Control.
Chemical hair straighteners pose short- and long-term risks. Scalp irritation and hair damage can occur as well as long-term consequences such as increased risk of endometriosis. Studies have established a connection between hair straightening products and cancer.
A 2022 study by the National Institutes of Health found that women using chemical hair straighteners had more than double the risk of uterine cancer compared to a nonuser. Another NIH study in 2019 found a 30% higher incidence of breast cancer among women who used such products, with Black women being particularly vulnerable compared to other consumers because of more frequent use.