Dry Eye Foundation Warns of Unregulated Eye Drops Sold Online
Fact Checked
Fact-Checked
Consumernotice.org adheres to the highest ethical standards for content production and distribution. All content is thoroughly researched and verified at each stage of the publication process.
Our writers and editors follow strict guidelines for written and visual content, including vetting all sources and verifying quotes and statistics, to guarantee honesty and integrity in our reporting.
We collaborate with legal and medical experts and consumer safety professionals to further ensure the accuracy of our content.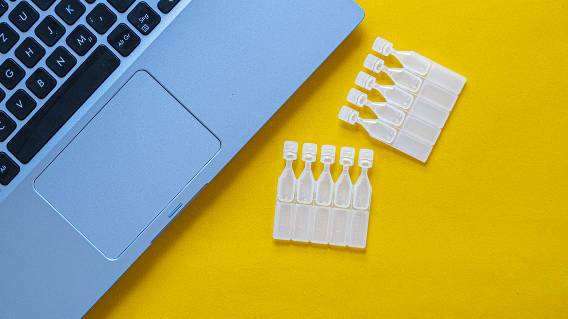 A growing number of unregulated eye drops sold online may have safety issues and pose potential to harm American consumers, according to the Dry Eye Foundation. A study conducted by the organization found that more than 200 eye drops from 62 brands sold online could cause potential health issues because of packaging and formulation.
"Most people are not aware that over-the-counter drugs, including eye drops, are regulated on an honor system," said Sandra Brown, Dry Eye Foundation's medical advisor. "Unfortunately, online marketplaces such as Amazon and Walmart take no steps to vet eye drop products, so it's becoming very difficult for consumers to tell the good from the bad."
Earlier this year, imported EzriCare Artificial Tears, Delsam Pharma's Artificial Tears and Delsam Pharma's Artificial Ointment were recalled by the manufacturer after they were found to be contaminated with Pseudomonas aeruginosa, a deadly bacterium.
As of May, the U.S. Centers for Disease Control and Prevention found that the contaminated eye drops were linked to more than 80 injured Americans in 18 states. Of those affected, 14 experienced side effects such as vision loss. Four had an eyeball removed and four others died after contracting the bacterium.
U.S. health officials from the CDC and the U.S. Food and Drug Administration are investigating India-based Global Pharma, the manufacturer.
205 Eye Drops Reported to FDA
The Dry Eye Foundation, a nonprofit organization based in Washington state, is an education and advocacy group for people with dry eye disease. It announced in June that it had discovered many of the 205 potentially harmful eye drops it reported to health officials were packaged exclusively for sale in a country other than the U.S. Many were labeled as preservative-free but were pictured in bottles meant for preserved eye drops. 
The sale of over-the-counter eye drops in the U.S. requires registration with the FDA, but the Dry Eye Foundation found many were not listed in the health agency's database.
It reported the products for various reasons, including:
Counterfeits of national brands

Preservative-free eye drops packaged in standard eye drop bottles that require preservation

Unregistered imports that appear to be packaged for sale outside the U.S.

Trending scams, such as eye drops that claim to change eye color

"Natural" eye drops that claim to treat various medical eye diseases
"Raising awareness about the safety hazards of purchasing eye drops online has become our top priority for 2023," said Dry Eye Foundation Executive Director Rebecca Petris. "In 2022 we were worried about three incorrectly packaged biologic eye drops. Then came the Ezricare tragedy earlier this year, which increased our sense of urgency. Since then, our list grew to 10, 20, 50, 100 and now over 200. We have been sharing all our research with the FDA, and in the meantime, we need eye care providers to know what's going on."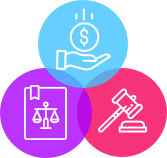 Did you experience vision loss or an eye infection after using Artificial Tears?
Get your free case review today.
Eye Drops Lawsuits Filed
Those who have used recalled EzriCare Artificial Tears or Delsam Artificial Eye Ointment may file an eye drops lawsuit if they experienced eye infections, vision loss or other infection-related complications.
As of July 2023, there had been no move to consolidate the lawsuits into multidistrict litigation and the cases that have been filed are still in the early stages. There have been no settlements or jury trials.
One injured person, Teresa Phillips, contracted a serious eye infection and is seeking compensation for pain, suffering, medical bills and loss of quality of life. She had to undergo months of antibiotic treatments and then surgery to treat the complications caused by the infection.
When shopping online, the Dry Eye Foundation suggests consumers follow three steps to check for eye drop safety:
Check the National Institutes of Health DailyMed website to find out if the product is listed.

If the product is in an ordinary eye dropper bottle, it must be preserved. Preservative-free drops require special packaging.

Check the manufacturer's store to see if the item exists and isn't a counterfeit or imposter company.
A master list of potentially hazardous over-the-counter eye drops can be found on the Dry Eye Foundation's website.