Contamination Risks Prompt Latest Philips Ventilator Recall
Fact Checked
Fact-Checked
Consumernotice.org adheres to the highest ethical standards for content production and distribution. All content is thoroughly researched and verified at each stage of the publication process.
Our writers and editors follow strict guidelines for written and visual content, including vetting all sources and verifying quotes and statistics, to guarantee honesty and integrity in our reporting.
We collaborate with legal and medical experts and consumer safety professionals to further ensure the accuracy of our content.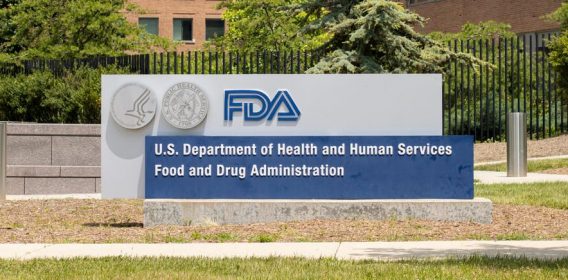 The U.S. Food and Drug Administration has issued a Class 1 recall for certain Philips ventilators that have the potential to cause serious injury or death.
More than 70,000 Philips Trilogy ventilators are being recalled due to the possibility of debris accumulating in the machines' breathing tubes. That debris has the potential to cause life-threatening injuries.
This recall covers the Philips Respironics Trilogy Evo, Trilogy Evo O2, Trilogy EV300 and Trilogy Evo Universal devices. The same ventilators were recalled in March, but the recall has been given a Class 1 designation by the FDA after at least one death, two injuries and 542 complaints linked to the devices. This is the latest in a string of Philips recalls covering respiratory assistance devices.
Past Philips Recalls and Lawsuits
In June 2021, Philips issued a large recall for certain CPAP machines, BiPAP machines and ventilators due to health risks. The polyester-based polyurethane foam in the devices has the potential to break down and then become inhaled or swallowed by users. 
By the end of 2022, the FDA had received more than 98,000 reports of side effects connected to the breakdown of foam in the machines. There were 346 deaths related to the issue, along with several reports of other serious effects such as respiratory problems, cancer, chest pain and pneumonia.
Thousands of lawsuits were filed against Philips by people using the recalled devices to treat sleep apnea. The lawsuits claim Philips made defective machines that put people at risk. As of July, there were 673 cases still pending in multidistrict litigation. Bellwether test trials may begin as soon as 2024.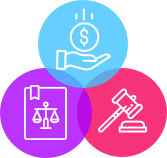 Diagnosed with cancer or respiratory issues after using a Philips CPAP?
Get your free case review today.
How to Prevent Complications
Being exposed to dirt or dust for long periods of time can lead to a buildup that may block Trilogy ventilator air vents, causing a decrease in the amount of air pressure the devices produce. This could mean not enough oxygen for patients or a buildup of carbon dioxide, both of which can lead to death or serious injury. There are several actions that can be taken to avoid any potential risks from the devices:
Prevent any accumulation of debris on the machine flow sensor:
The Philips approved particulate filter is now required and should prevent any unwanted debris from entering the device.

Replace the filter between patients.

Use the air-inlet filter. 
Detect any changes in therapy: 
Set appropriate alarms based on ventilation mode, such as Low Tidal Volume, Low Minute Ventilation, Low Inspiratory Pressure and High Inspiratory Pressure. The Check Proximal Pressure and External Flow Sensor Failed alarms may also alert users to this issue. 

The Inlet Filter Blocked alarm will sound if therapy is reduced due to filter blockage. Users must rinse the air inlet filter and replace the particulate filter if this occurs.

Follow instructions for any alarm, especially Ventilator Service Required or Ventilator Inoperative. 

Use alternative ventilation equipment if the situation cannot be resolved. 

Make sure ventilator-dependent patients have access to alternative ventilation equipment, such as a back-up ventilator or manual resuscitator. 
Users may contact their local Philips representative or Philips Respironics customer service at 1-800-345-6443. Hospital customers can call 1-800-722-9377. More information on the Class 1 recall and a searchable device recall database can be found on the FDA's website.